McDonald's is perhaps the quintessential American fast food restaurant. It was founded in 1940 by Richard and Maurice McDonald as a restaurant and then made into a hamburger stand. McDonald's has become the world's largest restaurant chain measured by revenue. It is best known for its cheeseburgers, hamburgers, and fries, but it also offers many other food items. It has locations in over 100 different countries. McDonald's serves more than 69 million customers each day.
Because you can find a McDonald's almost anywhere, it is a common choice for getting something to eat. When you enter a McDonald's, you know what you will be getting and the quality of food you will receive. You may be traveling in a strange and unfamiliar place. Or, you may want a quick meal while you are on the road driving to your next destination. You may not want to risk trying a new restaurant that you have never heard of before and maybe getting bad-tasting food or worse, food poisoning. Or perhaps you don't like the taste of the local cuisine. If this is the case and you want to play it safe, McDonald's is a solid and reliable choice, a known quantity.
To make matters easier, McDonald's offers a website and a smartphone app with a lot of great features.
One of the most important features is a store locator. You can use the website to choose a location and find all the McDonald's restaurants in that area. On the app, if you choose to share your phone's location, it will show you nearby locations and navigate you to them. Once you choose a McDonald's location, the service will also tell you the opening hours of that branch. The amenities available at that location such as the presence of Wi-Fi or a drive thru are shown on the app as well.
This leads into the next key feature: the ability to order food at a McDonald's location from the website or app. Once you select a McDonald's, you can order at that location without actually being there. You place the order right from the website or app. This is an exciting feature which can save you a lot of time and keep you from having to wait in a long line. The one downside of the app is that you have to sign up for a McDonald's account and log in before you are able to order food.
At some McDonald's restaurants, you can even take advantage of McDelivery. This means you will be able to order food using your computer or smartphone and it will be delivered to your door. You can eat McDonald's without ever having to leave your house or hotel room! The McDelivery service is offered through UberEats or through a courier service. If you are in a strange city and are worried about getting lost on your way to eat, this useful feature may come in handy.
Since you are able to order remotely, it makes sense that the website and app also include a full McDonald's menu. This includes pictures and detailed descriptions of each food item that McDonald's offers. The description of each item includes its ingredients as well as nutritional information. There is also a nutrition calculator available. You can use this to add up exactly how many calories, sodium, etc. will be in your complete order. The description of each menu item also comes with a suggestion of similar or related items. You can use the menu on the website and app to choose exactly what you want to eat, as though you were inside McDonald's. The platform also serves to inform customers of new and exciting menu items, such as the return of the McRib.
Furthermore, the McDonald's website has a detailed "About Our Food" section. This seeks to educate customers about the quality of the ingredients used. It also informs users of nutritional facts and the McDonald's food philosophy.
McDonald's offers a loyalty rewards program through its smartphone application. Through the app, customers can get exclusive deals on food and drinks. The app offers incentives for placing a mobile order or for paying via Apple Pay. Customers can also use the app to gain points toward free McCafé drinks. Again, the rewards program has one downside. You are unable to view the deals or earn the rewards unless you sign up for a McDonald's account and log in on the app.
Through the McDonald's website, you can sign up for their email list to be notified of promotions. You can also use the website for more standard information, like about applying for a job.
Unfortunately, the McDonald's app and website lack one major feature: reviews. The platform does not include or allow user reviews for any of its locations. It also does not include or allow customer reviews for any of its food or drink menu items. In fact, the McDonald's website and app lack any sort of rating system whatsoever. This is a great lack, since you are deprived of the insight of fellow McDonald's customers. If you are torn between choosing one of two particular menu items, you are out of luck. Also, if you are trying to determine which McDonald's location is the best one to go to, you are also out of luck. But the fact that McDonald's does not show reviews from users does eliminate the problem of fake reviews.
The McDonald's platform also lacks the ability to allow you to make reservations. But since most McDonald's restaurants do not offer reservations at all, this is not a failing of the app or website. (It is pretty rare to find a fast food restaurant chain that accepts reservations.)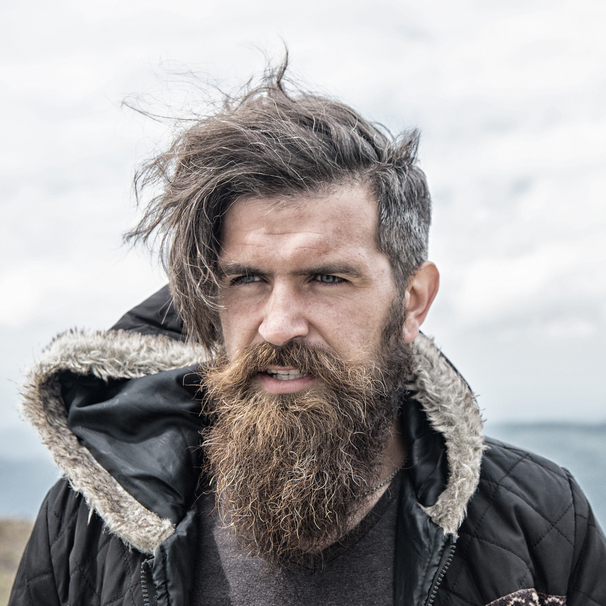 I am a professional travel writer and travel enthusiast who traveled the world twice, so I am sharing my firsthand knowledge about everything related to travel and spending time abroad.
Pros
Ability to find the closest McDonald's based on your location
Full McDonald's menu available with photos, detailed information, and nutritional facts
Order food directly from the platform to save time
Deals and freebies available through the rewards program
Cons
Signing up for a McDonald's account and logging in on the app is required to order food and to get deals and rewards
No reviews whatsoever on either food items or McDonald's locations