How to get the cheapest flights on Skyscanner Flights?
Few things are more exciting than planning for your next big trip. Nothing matches that feeling of deciding on a destination, figuring out when to go, and booking all of your travel accommodations. Well, except for, of course, that feeling you get once you actually arrive at your destination and the adventure can begin!
Although I love a good road trip now and then, my real passion is in traveling somewhere so distant that the only way to get there is by plane. I love flying, everything about it. I know that it isn't everyone's favorite mode of travel – airports can be extremely stressful, waking up hours too early to make your flight can be annoying, and flying can be scary – but I can't get enough of it. I mean, think about it, you are literally flying through the sky to get thousands of miles away in a matter of hours. We're all so desensitized to it by now, I know, but really t's nothing short of a miracle.
One of the best feelings that comes along with flying, though, comes in the form of finding an amazing deal on airfare. Flying is seldom cheap, especially when it comes to international travel, but the thrifty side of me finds unrivaled joy in finding the best deals on airfare that exist.
Sometimes, if I'm bored, I'll just lurk on cheap flight sites, sort of window shopping, just looking to see what kind of deals I can find. I won't lie, this has led to a few spontaneously booked flights solely because the prices were too low to ignore. But, hey, I have no regrets! Some of the best trips of my life came from these spontaneous flight bookings.
Whether I am just window (seat) shopping or I am looking for great flight deals for a preplanned vacay, there is one flight booking site that I find myself returning to, time and time again. It might even be the best site for cheap flights on the web! Allow me to introduce you to Sky Scanner.
Drawing from thousands of airfare listings, the best priced flights on the web, Sky Scanner is a metasearch engine that makes it easier than ever to find the cheapest flight to and from just about every major airport in the world. Not only does Sky Scanner have the best deals on flights, it is also one of the largest and most popular flight booking sites on the web. Available in over 30 languages, Sky Scanner attracts 100 million users per month.
Not only does this site draw an impressive amount of people, it is also has the greatest number of millennial customers of any flight booking site. That should be all you need to know about its affordability. It's no secret, millennials are poor. It's okay, I am a millennial, so I'm allowed to say that (but it's also just empirically true).
That being said, Sky Scanner is an intuitive, features rich, user-friendly flight booking site that is perfect for all ages. If you're looking for the best selection of cheap flights on the web, Sky Scanner should definitely be at the top of your list (it's at the top of mine!).
What do we know about Skyscanner Flights?
Sky Scanner was founded in 2004 by 3 Information Technology experts: Gareth Williams, Barry Smith, and Bonamy Grimes. The whole thing came about out of Williams's frustration with how difficult it was to find cheap flights to his favorite ski resorts. The company opened its headquarters in Edinburgh, Scotland in 2004, which is where Sky Scanner HQ still stands to this day.
It wasn't until 2008 that Sky Scanner received their first round of significant funding. The venture capital firm, Scotland Equity Partners invested £2.5 million in the company. The following year, Sky Scanner reported its first net profit. From there, sky was the limit (if you will) for the company – acquisitions and international expansions began in 2011.
Today, Sky Scanner is a multi-billion-dollar company with offices and operations in the US, China, and Singapore. Given the flight booking site's widespread popularity (especially amongst younger travelers), Sky Scanner shows no signs of slowing any time soon.
How about the design of
Skyscanner Flights?
A lot of flight booking sites suffer from a problem of boring or uninspired site design. Many of them tend to be little more than glorified search engines, offering nothing but search result after search result of flight options. Sky Scanner, however, I am happy to report, has managed to provide a flight booking site that strikes the perfect balance between professional presentation and personality.
The site looks good, that is, while also functioning flawlessly. It is extremely user-friendly, sleek, modern, and responsive. Who says a cheap flight site can't be fun to use? Why should the practicality of finding cheap airfare come at the price of dynamic and bold site design? Sky Scanner proves that pragmatism and artfulness can coexist in a site like this.
Not only does Sky Scanner look great, but it is incredibly easy to use as well. When I visit the home page, I am greeted by a picturesque beach scene of the sun setting pink over an ocean shore, silhouetted children playing in the waves. In front of this vista I find my search options, allowing me to find flights without delay. At the top of the page, too, I am able to quickly navigate every major component of the site. There are 3 tabs: flights, hotels, and car rentals.
Scroll down a little further, though, and you'll find plenty of special deals, destination ideas, and travel packages. Everything on this site responds to your cursor and comes with high-resolution images, giving Sky Scanner an air of an incredibly well-done travel blog.
How to find get the cheapest round trip flights on skyscanner?
As far as features are concerned, though, Sky Scanner doesn't get lost in aesthetics. It's a very powerful cheap flight metasearch engine as well. Search results are very easy to browse. Every aspect of the site is clearly delineated, offering a plethora of filtering and arranging options. Filter out by number of stops, flexible tickets, COVID-19 safety ratings, time range (outbound and return), airline, and even CO2 emission levels (thanks to Sky Scanner's Greener Flights option).
Sorting options abound as well here. Sort flight search results by "best," cheapest first, fastest first, and departure time. Every parameter of your flight, too, can be easily modified thanks to a permanently embedded (and changeable) search bar at the top of the page. Throughout your results, you'll also find options to track prices, which provides instant notifications the moment a cheaper flight is listed. I love how streamlined and integrated every aspect of this flight booking site is.
Does
Skyscanner Flights have a app or only desktop? 
Sky Scanner has an app, too. What's more, the app is one of the best on the market for travel deals. Available on Android and iOS devices, the Sky Scanner app makes it as easy as it should be to book flights on the go, no matter where in the world you happen to be. Every bit as intuitive, smooth, and streamlined as the desktop site (if not more), the Sky Scanner app definitely won't disappoint.
Evidently, I am not alone in my love of this app either. With over 330,000 ratings, the Sky Scanner app has received an average user score of 4.8 (out of 5) stars, making it one of the highest-rated travel apps on the Apple App Store.
I would also like to take a moment to applaud Sky Scanner for its lack of popup ads and constant prompts to log in or subscribe. Far too many cheap flight sites rely way too heavily on this, in my opinion. It can become really annoying, really quickly. I just want to be able to browse hundreds of cheap flights, I don't want to have to close out of a bunch of popups, extras, and prompts on every page while I do it. On Sky Scanner, thankfully, I don't have to deal with any of that nonsense – I can just get straight into browsing, comparing, and booking flights.
Is
Skyscanner Flights free?
Not only does Sky Scanner offer a great list of the cheapest flights on the web via a stunning and user-friendly interface, it does so at no extra cost to you. Sky Scanner is 100% free to use, always. Now, I know that some travelers like to have the option to become a premium member to travel sites like this one. If that sounds like you, perhaps this won't be the best cheap flight site on this list … however, I think that you'll be impressed by the bargain flights you'll find here anyways, no added perks needed.
Pros
-Intuitive and sleek interface
-Compare hundreds of flights from hundreds of sites, all in one place
-No popups or distractions
-Amazing app
Cons
-No VIP or premium membership benefits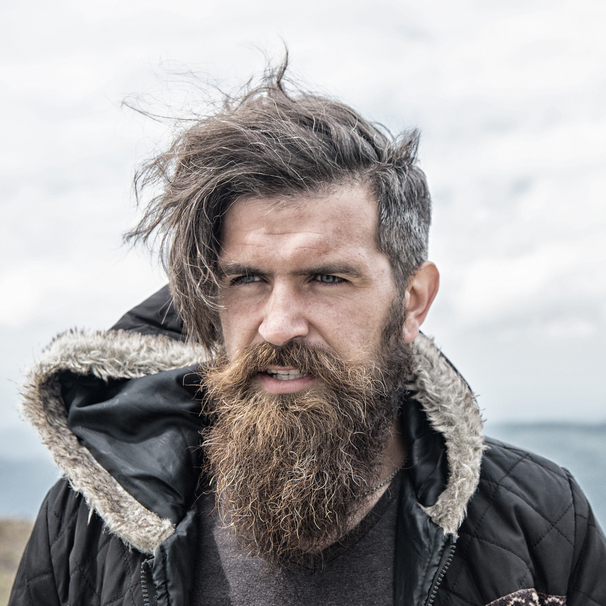 I am a professional travel writer and travel enthusiast who traveled the world twice, so I am sharing my firsthand knowledge about everything related to travel and spending time abroad.
Pros
Intuitive and sleek interface
Comparison of hundreds of websites all in one place
No pop-up adverts that distract from booking
Compare hundreds of flights from hundreds of sites, all in one place
Amazing app
Cons
No VIP or premium membership benefits