What is the Tripadvisor Forum?
A forum is a physical or virtual platform where people come together to exchange their views, ideas, and concepts on a particular topic or issue; Tripadvisor has taken this to the next level and created one of the best travel forums available online. In fact, it was one of the first online travel forums to really get people to interact and share their experiences with one another.
On the Tripadvisor forum, you can share your opinion, ask for advice from others, exchange stories of your experiences, and much more with travelers around the world. These interactive discussion areas are filled with lots of great travel advice on a range of topics which you can search for or find based on destination or theme.
Tripadvisor is an online travel company that paved the way for the industry when it was founded in 2000. They shaped and defined the online travel industry to what it is today and have now become renowned experts in their field. While the main site lets you compare prices and book hotel reservations and transportation, the user-generated forum is filled with travel experiences and consumer reviews that can really help a traveler when planning their next vacation.
This review is dedicated to the Tripadvisor forum and will focus solely on what it is, how it works, and whether the forum is an effective platform for travelers.
Is Tripadvisor Forum legitimate? How reliable is the Tripadvisor forum?
The Tripadvisor Forum is a legitimate aspect of the Tripadvisor website that has proven to be a valuable resource for people to gain insight into distinct aspects of travel as well as different destinations. While you can read the many reviews and feedback that's been uploaded by others, it's also encouraged that you share your experiences as well – this way, the Tripadvisor forum is constantly up to date with new information.
With over 700 million reviews covering a selection of topics that apply to destinations all over the world, you're guaranteed to get some reliable feedback on what you seek. Even so, always keep in mind that the content you read is user-generated and should be taken with a grain of salt. As I delve into the forum to determine its reliability, it's obvious that due to the sheer amount of people who use the platform, it's almost impossible to get false information – because there's always someone who will correct the information as the forum grows.
What will I find on the Tripadvisor forum website?
When you go to the Tripadvisor Forum homepage, you'll immediately see multiple navigation and search bars. At the very top, the search bar is used to search the entire site and not just the forum, while the links next to it take you to pages where you can leave your own review, find your saved trips, see your alerts, sign into your account, or view your cart.
Below that, the second navigation bar is for the entire Tripadvisor website and not just the forum. These links take you to the following pages:
●        Home

●        Hotel

●        Things To Do

●        Restaurants

●        Flights

●        Vacation Rentals

●        Shopping

●        Vacation Packages

●        Cruises

●        Rental Cars

And in the drop-down navigation bar beside it, you'll find links to:

●        Add a Place

●        Travel Forum

●        Airlines

●        Best of 2022

●        Help Center

●        Travel Articles
As you scroll further down, you'll then find yourself in the Tripadvisor Forums homepage and they have the goal of their forum stated right up front: "Share. Learn. Go. Ask travelers who've been there before. Share your experience with fellow travelers." It really is as simple as that.
The search bar that you see there is strictly to search within the forums and not the entire Tripadvisor website. This is a really useful feature if you're not in the mood to search by category and want to find something specific such as "visa requirements for London." I decided to test out the search bar for this review and looked up "solo female travel in Cambodia", which was a very specific category, and I wasn't expecting to see much, if anything. They had over 18 pages of relevant forum discussions show up in the results, which was automatically sorted by relevance (you can also sort the search results by date). The first result was actually a post dating back to 2009 where a woman asked a question on the dangers of traveling alone in Cambodia and was replied to by other users who made suggestions such as having a basic itinerary to follow, never leaving valuables in your accommodation, and even how to avoid common scams in the area. While the topic may be over 12 years old, a lot of the feedback is still very useful to travelers today.
You're then able to browse the forum by destination or theme. Destinations are separated into the following categories: United States, Europe, Canada, Asia, Central America, Africa, Caribbean, Mexico, South Pacific, South America, and the Middle East. At the bottom of the forum homepage, you'll also find links to some of their most popular destination forums such as New York, Paris, Rome, and Tokyo.
Themes, or Beyond Destination Forums, include traveling with pets, outdoor/ adventure travel, road trips, travel gadgets and gear, honeymoons and romance, family travel, bargain travel, train travel, air travel, Antarctic adventures, and solo travel. There's a "See All" link below the list that expands into forum topics such as LGBTQIA+ travel, golf vacations, senior travel, spa vacations, solo travel, and so much more. There is no limit to the topic/ destination combos that you'll find on the forum, and it seems as though any topic you may think up has already been discussed before.
I decided to delve into one of the Beyond Destination Forums to see what kind of information was listed and how updated it was. I picked the 'Traveling with Disabilities' forum to see what I would find; there were 1,650 topics related to the subject. The top topic that was pinned to the top of the list was 'Accessibility Checklist for Hotel Accommodation,' which honestly, is genius and was something I didn't think of. Having this information on hand lets you know what to look for and request if you have a disability and are booking a hotel room. Other related topics include carrying a walker on an airplane, mobility scooter rental, and even particulars such as finding wheelchair-accessible transport in certain destinations.
On the main 'Traveling with Disabilities' forum page, there are also links to the right of the search results. These links showcase forum pages that are related such as 'Top Questions about Traveling with Disabilities.' The right-hand side also displays expert users on that topic so that you can view their profile, follow them to see when they post, or even message them directly (you'll need to log in to your Tripadvisor account to do most of these).
Beyond Destinations Forums include:
●        Air Travel

●        Antarctic Adventures

●        Bargain Travel

●        Beach Vacations

●        Business Travel

●        Cruises

●        Destination Weddings

●        Ecotourism

●        Family Travel

●        Food and Travel

●        Games

●        Golf Vacations

●        Help us make Tripadvisor better!

●        Holiday Travel

●        Honeymoons and Romance

●        LGBTQIA+ Travel

●        Off-topic Chatter

●        Olympics

●        Outdoors / Adventure Travel

●        Road Trips

●        Rugby World Cup

●        SeatGuru

●        Senior Travel

●        Solo Travel

●        Spa Vacations

●        The Layover Lounge

●        Timeshares / Vacation Rentals

●        Train Travel

●        Travel Gadgets and Gear

●        Traveling With Disabilities

●        Traveling with Pets

●        Tripadvisor Causes

●        Tripadvisor Support

●        Winter Sports

●        World Cup
The forums section of the Tripadvisor website is quite easy to browse if you're just looking around and is even easier to use if you have a particular topic in mind and use the forum search bar. They've gathered and organized the submitted information in a way that you can find topics no matter if they were discussed an hour ago or over ten years ago.
How do I create a Tripadvisor forum profile?
There is a 'Sign In' link at the top of every Tripadvisor page on their website, including the forum page. When you click this link, it gives you the option of creating a profile and logging in using an already established Google profile or Facebook page – these are the easiest options where you don't have to fill in any forms. You can also join with email where you just have to share your first and last name, a valid email address, and create a password for you to log in in the future.
Once you log in, you can go to your profile page and edit it to include a photo and information such as your current city, website, and any details about yourself that you may want to share.
How do I post on Tripadvisor Forum? How do I reply to a topic on the Tripadvisor Forum?
To post or reply to a topic on the Tripadvisor forum, you firstly have to be logged into your account.
To post or ask a question on the Tripadvisor forum, you first find the category that it falls under. I picked the Honeymoon and Romance forum as an example. When you go to that main page, there's a link to 'Ask a Question.' You then input your subject and message and submit – extremely easy to do! There's also an option to get notified by email whenever a reply is posted.
They do have some guidelines and advice for users before posting. These include following their community guidelines, being at least 13 years old, no advertising or solicitation, and acknowledging that Tripadvisor has the right to remove any post for any reason. To get the best advice, they suggest that you include as much details as possible so you get applicable replies that you will find useful.
To reply to a topic on the Tripadvisor forum, you go to the topic page first. In the box with the main message, you'll find a reply button at the bottom. You can then type your message and post your reply.
Posting and replying on the Tripadvisor forum is very straightforward. There are no hoops to jump through and the advice you want to share or seek is only a few clicks away.
Does Tripadvisor have the best travel forum? What makes the Tripadvisor forum the best among its competitors?
There are a never-ending number of travel forums available on the world wide web. Alongside Tripadvisor, some of the other ones include Rick Steves, Fodor's, Travellerspoint, FlyerTalk, Slow Europe, and Nomadic Matt. It's important to keep in mind that all of these forums are useful and applicable in their own way, but features that make the Tripadvisor forum stand out include:
Search bar that is solely used for the forums – extremely easy to find particular topics.
An endless variety of topics and destinations categorized for easy browsing.
Easy to access and read forums without needing an account or logging in.
Create a Tripadvisor account with a click using an already established Google account or Facebook page.
Functional website that is easy to browse and use.
Ask questions, share experiences, or reply to messages easily.
Get email alerts when there are replies to your posts.
Replies from travelers going back over 20 years, meaning you get a range of experiences and suggestions to read.
Can I access the Tripadvisor forum using a mobile phone or tablet?
Tripadvisor does have a mobile app for iPhone and Android users, and the app can be downloaded for free from the App Store or Google Play. The forum is accessible through the app and does allow you to read, reply, and post easily.
If you do not want to download the app, you can also use your mobile phone or tablet's internet browser and go to www.tripadvisor.com and find the travel forums from the dropdown menu. The format is similar to what you would find on a desktop and also allows you to read, reply, and post easily.
As with the desktop, you must be logged into your Tripadvisor account to post or reply using the mobile app or an internet browser.
–
Overall, I found the Tripadvisor forum page to be an extremely useful tool for travelers who are either seeking advice or looking to share their own experiences. I love that the topics are so varied that you could discuss everything from a particular hotel in a desert in Oman or touristy things to do in New York.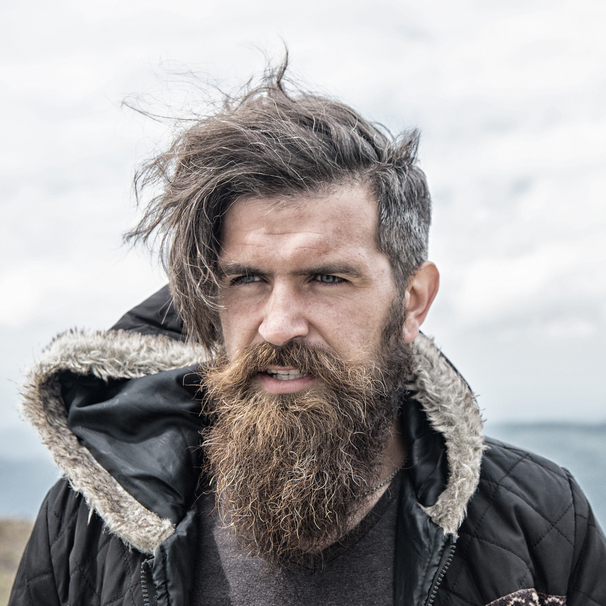 I am a professional travel writer and travel enthusiast who traveled the world twice, so I am sharing my firsthand knowledge about everything related to travel and spending time abroad.
Pros
The destinations are easy to browse, first selecting continent or region before narrowing
Beyond destination', on the other hand incorporates topics such as bargain travel, travel gadgets, solo travel and road trips down the search
Cons
A downside to the forum, however, is the lack of lack of filters to narrow down posts.