What is ViaMichelin?
When it comes time to plan a vacation, it can be somewhat overwhelming to try and take into account every little thing that is involved. Anybody who has ever traveled somewhere, especially somewhere particularly far away, is well aware of this. There are so many factors, many of which can sneak up on you at the last minute if you are not careful.
Not only do you have to be sure to remember to book every travel accommodation ahead of time (in most cases, too, you will want to do this several months prior to departure in order to find cheaper rates) but trying to estimate what your trip will end up costing in total can also sometimes feel like an impossible task … especially if you plan on driving to your destination. If you are like me and, therefore, find even the simplest of mathematical calculations to be frustrating and borderline impossible, figuring out how much money you will spend in fuel, food, and lodging and then setting this aside can be an overwhelmingly stressful endeavor.
One would think that by now, with the countless road trips that I have taken, I would have gotten good at doing these kinds of things. I cannot even begin to recount how many times I have gotten in my car, either with a group of friends or solo, and driven across the United States or down the entire coastline on a whim. It feels as if I should have some concrete idea of how much a trip is going to cost.
There are too many moving parts, though. Plus, prices are constantly in flux. The price of gas, as we all know, is an incredibly volatile commodity, especially in the US. Never have I taken 2 trips during which gas cost the same amount per gallon. In fact, there have been road trips that I have taken wherein the cost of gas was significantly disparate upon my return vs. what it was when I departed (I'm talking like a dollar or 2 per gallon!).
Luckily, though, not all hope is lost for people like me (spontaneous, mathematically challenged, disorganized). There are still plenty of tools out there to help us get a better idea of how much a road trip will cost at the end of the day, how long it will take to get to our desired destination (by car, foot, bike, even motorcycle). What's more, some of these trip planner sites will even help us to draft a detailed itinerary, allowing us to search along our route ahead of time and find restaurants, hotels, tourist sites, etc.
I truly never thought that I would be the type of traveler who even attempted to plan his trip to that extent. That was until I began exploring some of the best trip planner sites on the web – sites like ViaMichelin, for instance, that open up the doors of another type of traveling, a type of traveling that I had previously thought would never be afforded to me. Trip planner sites like ViaMichelin have made it possible for even the most disorganized and impulsive traveler (such as me) to prepare ahead of time for every turn, every stop, and every meal of a road trip.
Do I rely on trip planning sites for every vacation I take? Well, if I'm being totally honest, absolutely not. Truth be told, I tend to prefer my spontaneous ways, especially when it comes to travel. I don't like to feel as if I am too tied down. I really prefer to just go with the flow when it comes to exploring a new place. If I want to stop off in Asheville, North Carolina for a few days on my way to Florida, well, I don't want to feel as if I can't do that without completely derailing my travel itinerary.
Therefore, I tend to only use trip planning sites when I am taking a certain kind of trip. Either money is tight, and I need to force myself to stick to a strict budget and travel plan, or I have obligations that make it so that I cannot veer too far off the beaten path. Regardless of the case, though, few trip planning sites have brought me the same level of success as ViaMichelin has over the years. In fact, ViaMichelin is often the very first trip planner that I visit when I am trying to get a more concrete vision of how a particular trip will go, how much it will cost, and what I can do both once I get there and while en route.
Via Michelin puts everything into perspective. All you have to do is simply enter your departure address and your destination address … From there, simply choose your mode of travel and, voila, Via Michelin will generate the most efficient route from point A to point B. In many cases, you will be presented with several options of varying durations and costs.
This, though, could be accomplished easily enough with Map Quest or Google Maps, right? Where Via Michelin really sets itself apart is in how intuitively users are able to browse and add extra destinations and accommodations like restaurants, tourist attractions, hotels, car rentals, etc. Everything, too, is streamlined on Via Michelin. The ViaMichelin site provides direct links to hotel and car rental deals, minimizing the amount of additional research and separate searches that travelers must conduct when planning a vacation.
Where is ViaMichelin headquartered?
 Via Michelin is, unsurprisingly, a subsidiary of the Michelin Group. Although the site was originally geared towards European travelers, it has since expanded the breadth of its services and, today, offers excellent trip planning services to anyone, just about anywhere in the world.
The ViaMichelin launched in 2001 and drew primarily from 100+ years of Michelin roadmaps, guides, etc. Far from the biggest online travel company in the world, Via Michelin employs 200 people, with locations in Frankfurt, London, Paris, Madrid, and Milan.
What Are the Main Features of ViaMichelin Website?
 I will admit, I was a bit thrown when I first visited Via Michelin. For some reason, ViaMichelin just was not what I was expecting. This is not to say that the ViaMichelin design is not good, I was simply taken aback for some reason by the majority of the ViaMichelin home page being a world map. As a matter of fact, this actually energized and excited me. With both the point A and point B search fields blank and the map of the world just sitting there, tempting me to go anywhere I like, Via Michelin made me feel as if the possibilities were endless.
I also came to appreciate the layout of the ViaMichelin site. The world map is framed to the left and above, by the search fields/options and categories, respectively. Quickly jump between hotels, restaurants, tourist sites, and traffic by clicking on any of the icons above the map (and, thus, eventually your route). Or adjust any of the parameters of your trip by consulting your route and cost options on the left-hand side of the page.
Below the map is where you will be able to switch between possible routes. This is also where you will find additional accommodations, such as deals on hotels, car rentals, and more. My favorite design element of this ViaMichelin site is that every individual part of the site allows exploration and alteration independent of the others. For instance, I can move about the route and the map freely without losing my place looking at route options and vice versa. For a ViaMichelin site with many moving parts and a lot going on, Via Michelin provides an intuitive and user-friendly experience.
How accurate is ViaMichelin?
 Via Michelin is one of the most highly customizable trip planner sites that I have ever had the pleasure of using. Too many sites like this, in my opinion, tend to shy away from offering a breadth of personalized features. Via Michelin, however, not only lets you input all relevant info in order to most accurately plan your vacation, but it saves your info and allows you to create a customized list of favorite routes, stops, and more.
After you type in your departure and arrival addresses, it is time to enter your vehicle information. Add to this the current cost of gas and watch as Via Michelin does all the work for you to estimate the cost of your trip. From there, finding rest stops, hotels, restaurants, and activities along your route is a cinch.
My only complaint is that it would be nice if Via Michelin could utilize more of an AI-based technology that can adapt to the constantly changing costs involved and then adjust on the fly for you. Perhaps I am asking too much, though.
Does ViaMichelin have an APP?
 Via Michelin's app is equally impressive. With a highly accurate GPS, and the ability to quickly search along your route and add stops, this app is a must-have for long road trips. the Via Michelin mobile app is like a Maps app on steroids. Download this app on both Android and iOS devices.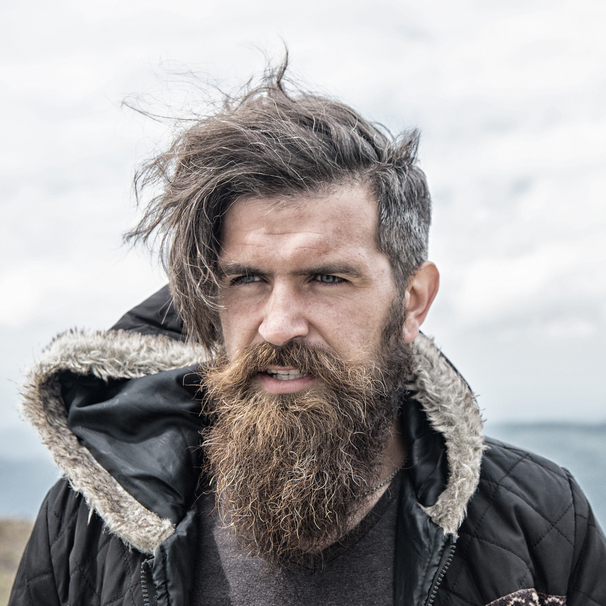 I am a professional travel writer and travel enthusiast who traveled the world twice, so I am sharing my firsthand knowledge about everything related to travel and spending time abroad.
Pros
Viamichelin ability to add stops/filters to route on the fly
Full access to legendary Michelin Guide for travel recommendations
Easy to use and book accommodations via viamichelin links
viamichelin has accurate and user-friendly GPS and app
Cons
No user reviews of lodging or accommodations on site