Rentalcars.com is an online platform that aims to give its customers a smooth, hassle-free experience when booking their next rental car. They work with some of the biggest brands in the car rental industry and have proven to be quite a useful tool for tourism travelers and business travelers alike. Their long-standing relationships with companies all over the world ensure that you will get the best rate available to you the next time you need to rent a vehicle; it also allows users to compare different vehicles, pricing, and availability all on one easy-to-use platform. The UK-based company has been around for nearly 20 years and claims to make "renting a car faster and easier than ever before" but let's delve into the pros and cons to see if everything is as simple as they claim it to be.
Extensive Network
As I mentioned above, Rentalcars.com boasts of an extensive network that branches out to car rental companies all over the world. Using this website, you can compare deals from 900 car rental companies in over 53,000 rental locations across 160 countries. Enterprise, Avis, Hertz, Europcar, Alamo, Thrifty, and Dollar are just a few of the companies that Rentalcars.com works with and has built long-time relationships with. This is extremely beneficial to users for many reasons: one, this means you can use Rentalcars.com in almost every major tourist destination in the world. Two, you can trust the vehicle/ service that you get because these companies are leaders in their industry and aren't just small businesses with a handful of vehicles. And that leads to the third point, which is that you'll have a large array of vehicles to compare and choose from based on price points and functionality features.
Deals & Rewards
Rentalcars.com claims to be the world's biggest online car rental service which gives them a leg up in finding the cheapest car rental deals available. You can sign up for their exclusive email-only offers which will ensure that you never miss a great deal again. The website also claims that any and all applicable deals will be applied when you fill in their search form; the search results will automatically display deals from different companies. For example, long-term rentals may get better rates than short-term rentals so displayed deals would be based on what you need.
At the time of writing this review, Rentalcars.com does not have a rewards system or any other method of collecting points the more you use the service. Renting directly from companies such as Hertz gives you the opportunity to enroll in their rewards program and collect points which you can then use to redeem benefits such as free car rentals. These programs are usually free to join and have proven to be extremely useful – especially if you rent a car often. So, it's rather disappointing that Rentalcars.com doesn't offer something similar.
Easy-to-Use Website
The website is very easy to use and you'll see the form bar at the very top of the home page once you go to the site. Fill in details such as pick-up location, dates, and times. They then check with all the major car rental companies available in that location and the results pop up immediately.
The details you inserted such as location, date, and time are listed on the left-hand side of the results page and can be edited easily at any time. You can refine your search by car type, which includes small cars, intermediate cars, full-size cars, SUVs, special cars, and luxury cars. You can also refine it by a supplier, in case you prefer working with a certain company but want the lower price you'll get with Rentalcars.com, or by car specifications such as choosing an automatic or manual transmission.
As you scroll down the search results, you'll see the different cars that are available during the time frame and location you chose. The results also show details such as who the vehicle is supplied by, its rating out of 10, and details such as the number of seats and available features like air conditioning and the number of airbags. You'll also see the pick-up location, mileage restrictions if there are any, their booking and cancellation policy, and the per-day price as well as the total price. You'll basically see everything you need to know listed right there on the results page but you can also click on 'Select Car' for a more detailed breakdown.
Once you do pick your vehicle of choice, the website continues to be very easy to use. The form asks basic questions about the driver such as contact information, whether you'd like to add collision/ theft coverage, and your credit card information. It then reserves your rental car immediately and sends you all of the details via email for your records.
Award-Winning App
According to the Google Play store, the Rentalcars.com app is a triple award-winning app that'll make renting a car at the best price as easy as pressing a button – literally. You'll get all of the same features available on the website which let you search, compare, and save on a rental car. You can filter results easily, find what you need, and confirm your booking within minutes.
Additional app features that stand out include the fact that you don't have to print out your rental car voucher; you can show it directly from your app when you collect the car. You can also manage your booking easily, making changes or even canceling within minutes and with no admin fees. The app is also useful in adding extras such as GPS or child car seats, or even for adding additional drivers. There's a built-in Parking Buddy within the app which will always show you where your car is parked and how you can get there – I've used this many times while traveling in unknown cities and am unsure of where exactly I parked.
The Rentalcars.com app has been voted the World's Leading Car Rental Company app in 2015, 2016, and 2017. Its easy-to-use layout is incomparable and frequent travelers will keep it on standby at all times since it proves to be fast, simple, and reliable. They update the app on a regular basis, making it even faster, simpler, and more reliable.
Price Comparison
One of the biggest pros of using Rentalcars.com is the fact that you can compare prices between various car models and suppliers for your trip. And because Rentalcars.com has been working with these companies since they were established in 2004 under the name TravelJigsaw, they're sometimes given better price points and deals than the direct website might offer; this results in preferential prices that are only available to Rentalcars.com customers. There are no hidden costs and they'll give you a breakdown of exactly how much you'll have to pay including any taxes and additional fees.
And just in case you do find a better deal for the same vehicle, dates, etc., just let them know and they'll match the price with their Price Match Guarantee!
Flexible Changes/ Cancellation Policy
Rentalcars.com claims to have a very flexible policy when it comes to changing or canceling bookings. Their website states that most bookings can be altered or canceled completely for absolutely no fees if done 48 hours or more prior to pick up.
A quick look through Trustpilot and on the Better Business Bureau website shows that this statement might be less than true. There have been several reviews, some as new as less than 24 hours from writing this article, that show users have had a negative experience when it came to changing or canceling their booking.
There were also complaints about bookings being altered without the customer's knowledge; for example, booking a particular vehicle and receiving a different one. While most car rental companies do say a particular model or something similar they often don't expect customers to pay a different rental rate as some of the complaints say that Rentalcars.com does.
24/7 Customer Service
While you can make changes and fix most problems by managing your booking through their website or app, Rentalcars.com still offers 24/7 customer service for their clients. They have over 1,200 employees to make sure the gears are always turning smoothly, and you can contact their customer service number at any time and from any destination in the world. If it's not urgent, you can also email them and still expect a response in a timely fashion.
Keep details such as the main driver's name, the email used, and the booking reference number, which can be found on the subject line of your confirmation email, ready so that customer service can better assist you.
–
Rentalcars.com has proven to be a great service to rent cars. While there are some negatives such as the lack of a rewards program and a change/ cancellation policy that may not always be applied, it is overall one of the best ways to book a vehicle for your next business trip or vacation.
They have an awesome network that extends to almost all major cities all over the world and guarantees lower pricing than what is offered directly from car rental companies or other services. You can compare vehicles, features, and prices easily and confirm your booking within minutes. Even if you aren't very tech-savvy, their website and app are extremely easy to use. Share your Rentalcars.com experience with us by voting thumbs up or down!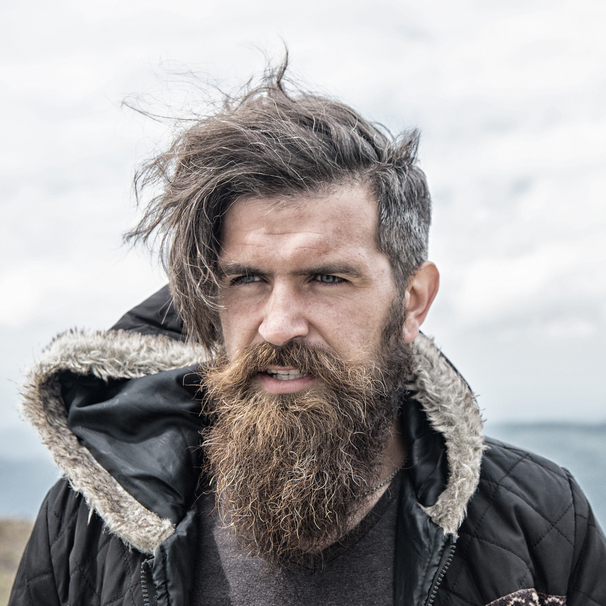 I am a professional travel writer and travel enthusiast who traveled the world twice, so I am sharing my firsthand knowledge about everything related to travel and spending time abroad.
Pros
Covers a wide range of cities and car rental companies - over 53,000 rental locations
Plenty of filters to narrow down search options; price, model, features, etc.
Competitive pricing with some deals available only to Rentalcars.com customers
Can book everything directly via the website or award-winning app
No hidden fees & price match guarantee
24/7 customer service
Cover a wide range of cities and car rental companies
Plenty of filters to narrow down search options
'Save for later option
Can book everything directly via the website
Cons
No rewards programs for long-term savings
Not-so-flexible changes/ cancellation policy
Limited information section
No rewards scheme