Why are Skyscanner car rental prices so much lower than other sites?
I don't know about you, but I am beyond ready to take a vacation. This whole business of being quarantined and locked down is, frankly, getting pretty old. Don't get me wrong, I am all for doing what is necessary in order to ensure that we can rid ourselves of this COVID 19 pandemic once and for all – I don't want to see anybody else get sick or die, of course. For somebody who is used to traveling all of the time, frequently spending more time in transit than I do at home, this last year has been tough to get through!
Finally, though, there is a vaccine. As a matter of fact, there are several. The odds of flattening the curve once and for all and having life return to at least a quasi-sense of normalcy at some point in the next year or so are looking pretty good (knock on wood).
Even though I have not been able to do much of any traveling in the last year, I have still managed to put my time to good use, to better prepare myself for when it is once again safe to do so. Free time was something that I have had more than my fair share of recently. So, in my free time, I have focused on searching for all of the best travel sites on the web. Yes, I realize that I have been reviewing car rental and cheap flight sites and the like on TravelSites.com for quite some time now.
This is not a new preoccupation of mine by any means. What I have been afforded, however, with all of this newfound free time has been the ability to seek out and review a bunch of new travel sites, evaluate some of the most popular travel sites in terms of their more specific features, and work on revamping and modernizing some of my older reviews. Travel sites (just like any other kind of site) tend to change over time. It is only fair, then, that my reviews should be updated from time to time in order to reflect that, right?
Today's review is the perfect example of this notion. Previously, my review of Skyscanner was – rather appropriately, it would seem – focused almost entirely on this site's cheap flight comparisons and plane ticket booking capabilities. The site is called SkyScanner.com, after all, this is clearly their forte. This is far from the only service that Skyscanner has to offer, though. Therefore, I felt it prudent to review Skyscanner car rental once again, this time from a bit of a different angle.
We all know that Skyscanner cars rental is one of the best travel sites for finding cheap flights online … but did you know that SkyScanner.com is also one of the best car rental sites that you will come across while browsing your options for hotel booking sites? Personally, renting a car is one of my least favorite aspects of planning a trip. It is easily the least exciting to me, and it is often the last thing that I remember to do.
That being said, in many cases, finding the best car rental site is no less important than finding the best cheap flight sites. Of course, it all depends on to where you plan on traveling. If you are taking a trip to New York City, for instance, renting a car is probably not going to be on the top of your list. Well, more accurately, you will probably be better off not even considering a car rental in NYC. Parking is hard to come by and crazy expensive. Plus, NYC has what is arguably the most extensive, reliable, and convenient subway system in the world.
If you are traveling almost anywhere else, though, renting a car will likely be a necessity. I mean, the other alternative is to Uber or Lyft wherever you have to go throughout the duration of your trip … and, ultimately, this will most likely wind up being more expensive than just renting a car. Plus, a car rental grants you a much higher sense of agency and freedom to explore your destination city on your own schedule, at your whims.
So, when it comes time to rent a car, finding the best car rental site is crucial. The last thing that you want when planning a vacation is to have to pay a cent more than is necessary. Traveling is exceedingly expensive as it is. Every penny you can save counts (those pennies add up, after all!).
Is Skyscanner the best car rental site for you? Well, there is only one way to figure this out for sure, and that is to take an in-depth look at SkyScanner's car rental features. Skyscanner has already established itself as one of the best travel sites on the web in terms of finding cheap flights but providing great car rental options is a different story altogether. So, let's dive into the Skyscanner.com review and see what this car rental site is all about.
Who owns a Skyscanner.com?
I won't go into too much depth regarding the history of Skyscanner.com (I provide the full historical context of how the site came to be in my other Skyscanner review, filed under Cheap Flight Sites if you are interested in learning more). Suffice it to say, however, Sky Scanner was founded in 2004 by a trio of IT pros: Gareth Williams, Bonamy Grimes, and Barry Smith. The idea came to fruition after Gareth found himself frustrated with a lack of cheap flight availability while attempting to his favorite ski resorts.
Although the Skyscanner.com company was not officially formed (on the books) until 2004, the website, the meta search engine, was actually developed and beta released in 2002. And in 2003, Skyscanner.com hired their first official employee, opening their first office in Edinburgh in 2004 (hence the official founding of Sky Scanner as a company proper).
From there, the sky was the limit, if you will, for this site. Skyscanner has seen a steady upward trend of expansion and growth, becoming one of the most popular (and arguably best) travel sites in the world. Today, Skyscanner is used by millions of people around the globe and is particularly well-loved by millennials.
Is renting a car on Skyscanner Car Rental safe?
 I am a huge fan of the look, feel and user experience provided by Skyscanner. This site makes it as intuitive and easy as it should be to search hundreds upon hundreds of rental car options. The search engine and browsing features offer total customization, the entire site and UI is easy to navigate and smooth, and, well, the site just looks great as well.
Skyscanner Cars Rental offers a minimalistic site design that results in a professional, sleek, and modern look. The simplicity of the Skyscanner Cars Rental site's aesthetic – pared down into what is essentially a 2-color theme of white and blue – goes a long way. Personally, this is what I like to see on a travel site. Too many car rental sites get bogged down in trying to present too much in a small amount of page space. Nobody likes an overly cluttered or chaotic site. Skyscanner car rental, then, is something of a breath of fresh air in its patient and relaxed layout.
How does Skyscanner Car Rental customer service work?
Speaking of the ease with which users are able to search for cheap rental cars, this is due entirely to SkyScanner's easy-access filtering and searching options. Spanning the left-hand side of the page is a checklist that enables you to filter car rental search results to even the most specific requirements. Choose a number of passengers, car class, car type, cancellation policy, pickup location, additional car features, fuel policy, transmission, and more. With Skyscanner car rental, you will have no trouble whatsoever tracking down the perfect car rental for your particular needs.
Skyscanner car rental boasts on their car rental page that they search their database of over 1,000 car rental companies worldwide in order to bring you the cheapest car rentals available in your destination city. After conducting a few cursory searches, myself, this does appear to be true. The prices available on Skyscanner's rental car site are extremely competitive. Skyscanner draws from car rental companies such as Hertz, Budget, Avis, Enterprise, Europcar, and Sixt (just to name a few).
How is with Skyscanner Car Rental app and Desktop Experience?
I love the Skyscanner car rental on the mobile app just as much as I love the desktop site (perhaps even more so!). The Skyscanner cars rental app makes for the perfect car rental search experience, no matter what device you happen to be using. Available on both Android and iOS devices, would-be travelers can enjoy a stellar car rental booking experience on the fly, no matter where on earth you happen to be at the time.
I am not alone in loving this app either. On the Apple App Store, the Skyscanner mobile app has an average user rating of 4.8 stars (out of 5), making it one of the highest-rated travel apps available today.
 What I Like about Sky Scanner Car Rental
The user-friendly and intuitive site and app design
Great prices on rental cars
Search thousands of car rental companies at once
Skyscanner car rental has 48-hour cancellation policy
What I Dislike about Sky Scanner Car Rental
 No rewards system in place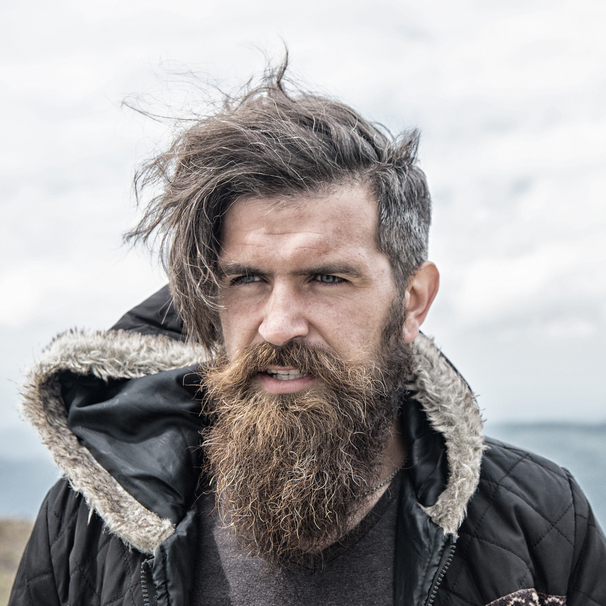 I am a professional travel writer and travel enthusiast who traveled the world twice, so I am sharing my firsthand knowledge about everything related to travel and spending time abroad.
Pros
Skyscanner Car Rental has user-friendly and intuitive site and app design
Great prices on rental cars
Skyscanner Car Rental search thousands of car rental companies at once
48-hour cancellation policy
Skyscanner Car Rental is simple to use platform with a user-friendly interface
Cheapest deals listed from the top, with plenty of filters to fine-tune the search
Detailed information on each city, with information on driving, parking and things to do
Cons
Advert banners down the side of the page make website look overcrowded at times
No rewards system in place