Review: InterNations
What is InterNations? Who founded InterNations?
InterNations is a platform for expats, or expatriates – people who live outside of their native country. It's perfect for those who are settling down in international lands and are looking for friends or advice from others who are going through, or have gone through, a similar experience.
The service claims to have over 4.4 million members worldwide and is active in major cities such as Abu Dhabi, Budapest, Dubai, Hong Kong, Jakarta, London, Mumbai, Rio de Janeiro, Shanghai, Zurich, as well as cities all across the United States. It's a highly-trusted network that is used to organize over 6,000 events and activities every month. It's a wonderful way to meet like-minded expats and attend events to socialize, network, etc.
InterNations was founded in 2007 by Malte Zeeck, Philipp von Plato, Christian Leifeld. The Germany-based company is a trusted community that many have found solace in when taking a big step such as moving to a foreign country.
With this review, we're going to take an in-depth look at InterNations, their key features, and services, and analyze the pros and cons of utilizing this platform.
What do you use InterNations for?
Moving to a new destination is exciting but could be equally frightening. You may find yourself with a lot of questions and a lot of varying responses from a Google Search, but how much of it can you trust? Instead of being overwhelmed by all there is to figure out and do before, during, and after the actual move, you can turn to InterNations to find millions of other people who have been in the very same situation.
InterNations considers themselves to be the world's largest network for people living and working abroad. The global community can be used for a number of things such as networking, socializing, and seeking useful information. Some of the key features the platform boasts of include connecting with other expats, invites to exciting in-person events, and getting tips and information on over 420 cities around the world.
The secure space claims to have everything an expatriate could need all in one place. Members comprise knowledgeable locals who themselves have migrated elsewhere, as well as fellow expats who may have navigated the same destination just a few months before you.
How does InterNations work? How can you use the InterNations website?
The InterNations website is used for three main purposes:
Connecting with people in your city.
Attending events in person to meet new people.
Seeking information and tips about your destination.
When connecting with people in your city, you'll find that the InterNations platform is useful for finding other people who have shared interests and experiences. Over time, you'll meet interesting people through the platform and in person all the while building your own network of new friends with similar global minds.
InterNations is used as a base for members to organize events where you can meet fellow expats. While these could be work-based such as a networking brunch, there are also tons of other events based on interests such as kayaking, hiking, and more. Sharing your hobbies with other members makes it easy to make new friends in your new home!
And one of the last but most useful ways you can use the InterNations website is to find information and tips about your destination. You can read about the experiences other expats have had, browse well-researched and informative destination guides, and communicate with others via forum discussions on a number of topics.
How easy is it to use the InterNations website?
How can you become a member?
On the home page, you'll immediately find links to either log in or join them now. You'll have to answer contact questions and interests to join them with a basic membership. They'll also ask your birth date, the place you were born, and the place you're living in. The system lets you type a destination, but you'll have to then pick one from the drop down – I found that the drop down doesn't always work so well, and I had to click a city multiple times for it to go through.
To ensure authenticity, they confirm your email address and may ask further questions such as whether you're living abroad now or planning to in the future. There is a ten-second authentication process before they either approve or deny your membership, though I'm not sure what exactly they're looking for during this time.
What next?
Once you become a member, you're given the option of joining events and groups and connecting with other members. The suggestions are based on where you're from as well as where you will be. This way, not only can you find expats from around the world in the same place as you, but you can also connect with people from your hometown who are having international experiences in other cities.
You can join groups based on your hobbies, with some of the popular categories being Culture & Entertainment, Dining & Nightlife, Sports & Leisure, and Business & Networking. This way, you can find niches that you're most interested in. I did find that while you can see the distinct groups that are available as a Basic Member, you can't actually join the group or partake in any of the group discussions or activities without upgrading to an Albatross Member.
The forum, on the other hand, is open to Basic Members as well. A look into the forum topics show people asking about everything from housing and jobs to meet-ups for coffee or yacht parties. While some of the forum threads are on topic and are actively used by members, I did note that a lot of responses to forums were mostly off topic and somewhat unnecessary. Take, for example, a woman who wanted to organize a yacht party to meet other expats; at the time of writing this review she had four replies from men who seemed more interested in pursuing her rather than meeting up and making new friends on a yacht.
What can you find?
You can then find people, guides, forums, events, and more based on all of the InterNations cities available – all 420 of them. It's extremely easy to use and is full of information that answers unique questions like "which bank has the most benefits for expats?", "do you, and if so, how do you file taxes in your new destination?" ,"How to find accommodation, airbnb, house, appartment?", and even "what are the traffic rules and regulations you should know about in a particular city". You can discuss things like culture shock, insurance abroad, and even companies that will make your move easier – the topics are endless. Honestly, many of these topics are absolutely necessary to know about before moving to a new place but may not even cross your mind initially.
There are easy-to-find links to cities, forums, guides, and different ways to connect with fellow expats as you scroll through the site.
How much is it to join InterNations?
There are two levels of membership at InterNations.
A Basic Membership is free to join and allows you to use their extended search engine to connect with like-minded people, find local events you can attend, and even participate in forums.
You can upgrade to an Albatross Member to have access to everything above as well as getting priority admission to InterNations events and event bonuses such as free or reduced event tickets and/ or free welcome drinks. Albatross Members are automatically a member of the InterNations Group, are able to see who has viewed their profile, and have full access to all destination guides and the Expat Magazine.
So, when you are a Basic Member there is a one-time offer for a 30-day free trial of the Albatross Membership, after which you can decide whether to keep it or not. For the sake of this review, I created a membership claiming that I was moving to Dubai, United Arab Emirates. The prices for the Albatross Membership came up in AED and were as follows:
Three-month Albatross Membership: AED 75 per month/ Around USD $20 per month
Six-month Albatross Membership: AED 60 per month/ Around USD $16 per month
Twelve-month Albatross Membership: AED 45 per month/ Around USD $12 per month
Does InterNations have a mobile app?
InterNations is available to both iPhone and Android users and their app can be downloaded for free from the App Store or on Google Play. The app is easy to use and has almost all of the features and benefits you'll find on the website. Even better is the notifications and easier access you'll have to pages such as guides, forums, etc.
How do you contact someone at InterNations?
Once you are an InterNations member, you can contact someone by clicking on your member image (found on the upper right-hand side once you've logged in). Scroll down the drop down to click on 'Request Support.'
This takes you to a page where you can input the subject and message. Once you send the request, a pop-up states that your request has been received and that you can expect a response as soon as possible.
It is important to note that the contact page does also redirect users to their FAQ, which is said to answer a majority of questions asked by members. The FAQ addresses topics such as becoming a member, your membership benefits and details, your account/ profile, online networking, etc.
–
Overall, the idea of InterNations seems to be exceptionally good. The platform has the right idea and touches on all of the different aspects an expatriate would find useful such as guides, forums, events, etc. My conclusive opinion is that while InterNations may thrive in some destinations, it may not be as efficient in others. This could be due to the lack of local members from that community, etc. But since there is a free memberships option, as well a 30-day free trial as an Albatross member, it's definitely worth signing up for and trying out if you're migrating or have already migrated.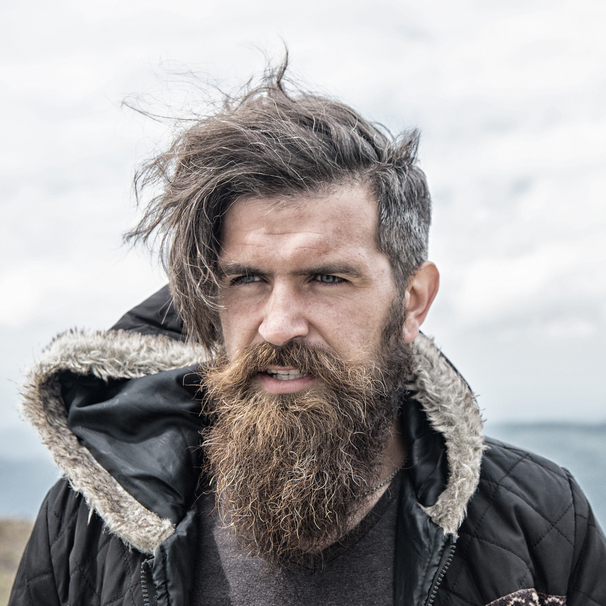 I am a professional travel writer and travel enthusiast who traveled the world twice, so I am sharing my firsthand knowledge about everything related to travel and spending time abroad.
Pros
Platform for expats to connect whether it's to network, socialize, or seek useful information
Over 4.4 million members worldwide
Active in major cities around the world
Organizes over 6,000 events and activities every month
Has been around since 2007
Free membership with 30-day free trial to upgrade membership
Useful information that truly can help expatriates with their move to a foreign destination
Mobile app for iPhone and Android users
Find local events with fellow ex-pats
Add interests to find likeminded people nearby
Information & Tips articles and forums full of useful advice
Cons
Not as active in all destinations; for example, you'll find a lot more events and resources in London compared to Jakarta
Forum can get off topic fairly quickly
No phone number or email contact information; only an online 'Request Support' form
Membership costs as much as $13 USD per month