What is Enterprise Rent-A-Car?
A part of Enterprise Holdings, Enterprise Rent-A-Car is much more than just a rental car service as the name might suggest. The transportation solutions provider has been around for nearly 50 years, and while their primary focus lies in the rental car market, they also dabble in vehicle trade and purchasing and car resale.
Enterprise Rent-A-Car's main focus is to work with insurance and automotive companies by offering replacement rental cars to people whose primary vehicles are being repaired or have been stolen. They also partner with several corporations and have established themselves as a famed business-related rental service and airport rental service. In more recent years, Enterprise Rent-A-Car has proven to be a reliable corporation to rent vehicles from no matter what your needs are and this review is going to take a more in-depth look at the pros and cons of using their service.
Is Enterprise a trustworthy company to rent a car? Is Enterprise a reliable site for car rentals?
To determine the reliability and trustworthiness of Enterprise Rent-A-Car, I looked at their ratings and reviews on the Better Business Bureau (BBB), ConsumerAffairs, and their more recent Google reviews.
The company has a D- on the BBB website, which isn't a very promising start to this search. A look into their most common complaints shows that several people have received cars with maintenance issues such as a lit oil change icon, etc. There were also complaints about both the interior and exterior of vehicles being dirty. And the last complaint, which I've had personal experience with as well, is billing mistakes with additional or incorrect charges. In my own experience, I was told one per day rate but charged another at the end of my rental period. I was told they would look into it and contact me back, but they never did.
The company fares a bit better on the ConsumerAffairs website with a star rating of 3.7 out of 5. There is lots of positive feedback such as certain branches having outstanding staff and customers having a hassle-free experience. Though, I did read a handful of reviews where customers didn't get the type of vehicle they reserved, e.g., booking a seven-seater minivan and getting a five-seater sedan.
Google Reviews for Enterprise Rent-A-Car vary by location and aren't reliable in making an overall opinion of the company's reliability.
Overlooking people's individual experiences and the positive and negative feedback I came across, it is safe to say that the company is legitimate. Nearly 75% of people have a great experience so there is a higher chance of you renting a car with absolutely no problems.
Is it better to rent a car through Enterprise or with its competitors? Does Enterprise offer the best deals? Is it cheaper to rent a car through Enterprise? So, how do the rates compare between Enterprise Rent-A-Car and their competitors such as Hertz or Avis? To determine which car rental company has the cheapest prices, I searched for the cheapest vehicle using the same pick-up and drop-off destinations for the same dates across all of the websites.
I used BWI Airport as my pick-up and drop-off location for one day from noon to noon. Off the bat, Avis's website stated that they couldn't "properly respond to my request" so they are out of the running. I sorted my results from the lowest price possible onward; Hertz offered a Chevrolet Spark (or similar) for a total of $120.82 for the rental. Enterprise offered a Mitsubishi Mirage (or similar) for a total of $127.02 for the entire rental. Both vehicles are similar, smaller-made sedans, and while the price difference is only $6.20, Enterprise Rent-A-Car was not cheaper than their competitors.
Take these results with a grain of salt as several other factors could influence the price such as promotion codes and rewards programs; many other car rental companies may prove to be much more expensive than Enterprise – I just happened to choose these three to compare.
Is it easy to use the Enterprise Rent-A-Car website?
The Enterprise Rent-A-Car website is extremely straightforward and easy to use. The homepage immediately displays the search engine where you can put in pick-up and return locations, pick-up and return dates and times, as well as information such as age, preferred vehicle class, and any promotional codes you may have.
You'll then be taken to a page that lists all of the available vehicles based on the information you input. You can sort the list by featured vehicles or the price on the upper right-hand corner.
To the left of the list, you'll see additional filters which can narrow the results down to exactly what you need. These filters include vehicle types such as cars, SUVs, vans, or trucks; filters also include mileage and the number of passengers that will also be traveling – there's no point in browsing a list of midsize five-seaters if eight people are going.
The list highlights important information such as a description of the type of vehicle, how many people it seats, transmission, airbags, daily rates, as well as total cost for your rental. You can click the result(s) for a drop-down of additional vehicle features such as air conditioning, cruise control, and stereo.
Once you select the rental that is perfect for you, you're given the opportunity to add 'equipment' for an additional cost. Based on the vehicle you choose, this could include Sirius XM Radio, a GPS device, or a child safety seat (helpful if you're landing at an airport and don't want to lug a car seat around).
Afterward, you're taken to a page where you can review rental details and add in all of your contact information. You're then taken to the reservation and payment page where you add your payment details. You will see a confirmation number on the website and will also receive a copy of the confirmation at the email address you provided.
The process itself is simple and hassle-free and this goes for whether you're using the website or the mobile app.
Can you get scammed by Enterprise Rent-A-Car?
As I've mentioned earlier, Enterprise Rent-A-Car is a legitimate company that is well-recognized across the United States. Customers cannot get "scammed" by them though there are customers who may feel cheated from unexpected cancelations by the company, a vehicle different from what they reserved, or a price difference between what was initially given and what they charge in the end.
Does Enterprise Rent-A-Car have a rewards program? Enterprise Rent-A-Car does have a loyalty program which they call Enterprise Plus. Membership is free and there are four tiers: Plus, Silver, Gold, and Platinum. Based on the number of qualifying rentals you have for the last three years is how customers are placed in their tiers. The more you rent, the more points you receive; the points never expire as long as your account remains active with at least one rental per three years. You can then use the points for free rentals.
The difference in tiers differentiates how many points you can earn per rental; for example, you get one point for every dollar spent as a Plus member. This increases by 10% for Silver members, 15% for Gold members, and 20% for Platinum members. Silver, Gold, and Platinum members also get free car upgrades.
Additional features include a dedicated phone number for expedited service, faster members-only check-in in certain locations, and special members-only email offers.
Does Enterprise Rent-A-Car have a mobile app?
Enterprise Rent-A-Car does have mobile applications for iPhone and Android users. You can download the app for free from either the Apple Store or Google Play.
The app is very easy to use, and I've found it to be much more helpful in keeping track of my past and upcoming rentals.
How can I reach Enterprise customer service?
The Enterprise website and app make it easy to make, modify, or cancel reservations within minutes. They do have a Help & FAQ section that addresses the most common questions and concerns.
Their Contact Us page is very easy to find and gives you the ability to email customer service or live chat with an agent during office hours (M-F 7 AM to 5:15 PM CST & 8 AM to 4:15 PM CST on weekends). The page also lists phone numbers to help with reservations, customer service & support, roadside assistance, business rentals, exotic car rentals, truck rentals, etc.
Is there an Enterprise Rent-A-Car near me?
Enterprise Rent-A-Car is one of the largest rental car companies in the world. They have over 9,000 locations in the United States alone, with an additional 400+ airport locations. There are locations scattered from coast to coast and you can use this page to find one closest to you.
There are offices located within almost every major domestic airport you can think of, from Las Vegas International to Chicago O'Hare. You can click here to find a list of airports with a branch office.
Enterprise Rent-A-Car also operates in countries all over the world – over 9,500 branch offices in 100 countries. Popular destinations include Canada, Mexico, United Arab Emirates, Australia, Jamaica, and the United Kingdom. Click here for a more detailed list of which countries Enterprise operates in.
–
Overall, Enterprise has proven to be a valid car rental company though not without its share of problems. And while they didn't prove to be the cheapest, the price difference between them and their competitors was not so bad. They do have several positive aspects such as a rewarding loyalty program and offices in popular locations across the US and the world.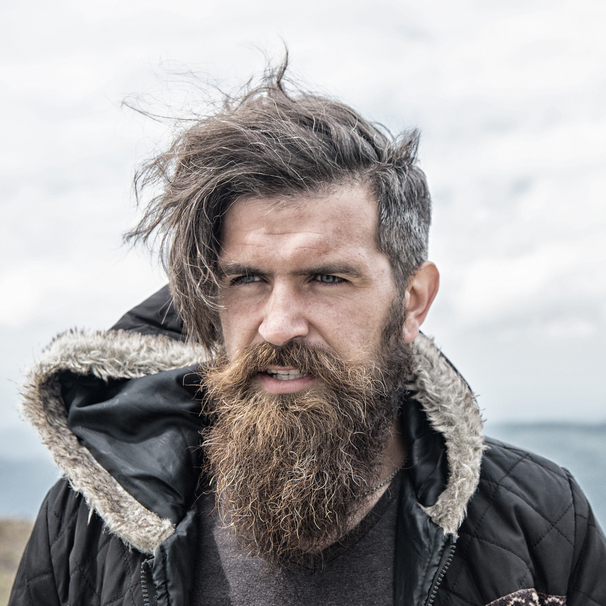 I am a professional travel writer and travel enthusiast who traveled the world twice, so I am sharing my firsthand knowledge about everything related to travel and spending time abroad.
Pros
Easy to read format
Enterprise Plus rewards program lets you benefit from repeated bookings
International deals can save you up to 20% off and get free add-ons
Cons
Limited choice of filters when searching for vehicles
Website can be slow to load