Is HotelsCombined legit?
Spontaneity is one of the most beautiful parts of life. It's as if there is always a door ajar, just out of sight, in the corner of your consciousness, which you can walk through and find adventure any time of day or night. All you have to do is be willing to walk through that door. Right now, I am working (obviously, I am writing this review). But if I wanted to, I could simply buy a plane ticket right now and be in Costa Rica by the end of the day.
Isn't that an incredible thought? I don't know about you, but this exhilarates me. Now that I've put it down on paper, I may have to do just that, go off to Costa Rica, at the end of this writing. We shall see…
Extreme spontaneity, though, is not the only reason why one might require last-minute travel accommodations. Sometimes, things just come up. There are family emergencies (god forbid), sudden business trips, or job interviews that can require you to jump on a plane at a moment's notice. You could wake up in your bed one morning and then be halfway across the world the next one. This is why it is so important to have a go-to last minute travel site that you can turn to for booking the cheapest hotel rooms available with little to no warning.
So, then, which last-minute travel site is going to be the best for you to have at the ready when these last-minute trips pop up, no matter what may have inspired them? Well, the site that we will be taking a look at today, HotelsCombined, definitely deserves to be in the conversation. If you are looking for a last minute travel site that draws from hundreds upon hundreds of hotel listing sites to find you the absolute best deals at the last minute, Hotels Combined may just be the site for you.
As a metasearch engine, HotelsCombined draws from all of the best travel sites, including Expedia, Hotels.com, Agoda, and others. But it also provides hundreds of listings of its own. The company claims to have helped more than 400 million travelers with amazing last-minute hotel deals in the last year, and it is truly an enormous site. Available in 42+ languages, accepting 130 currencies, and offering over 2 million hotel listings at any one time, Hotels Combined is easily one of the most successful and trusted last-minute travel sites on the web today.
HotelsCombined, though, does not stop at merely providing great last-minute hotel deals either. This site is perfect for figuring out all of your last-minute travel accommodations – from booking a flight, to finding lodging, to renting a car once you arrive at your destination airport. I love this site because it allows me to spontaneously book a flight, a hotel room, and rent a car. And I can do all of this in a grand total of 5 or 10 minutes if need be! It is truly an amazing travel resource that anybody with a bad case of wanderlust needs to know about.
But just because I love HotelsCombined, that doesn't necessarily mean that it will be the right travel site for you. The only way to figure that out for sure will be to take a deeper dive into everything that HotelsCombined has to offer – from its features, to its design, to its mobile app, to its customer service, to where it comes from. So, without further ado, let us take a closer look at one of the best last minute travel sites on the web today, HotelsCombined.
Who owns HotelsCombined?
Founded by a group of 3 entrepreneurs from Australia – Michael Dubinsky, Brendon McQueen, and Yury Shar – HotelsCombined was created in 2005. Their vision was a simple one: create a single website on which users would be able to access only the best rates from a huge variety of other popular travel sites in one convenient location. All 3 founders worked together previously at Hotel Club (which has since been absorbed and merged with Hotels.com).
When this trio first began work on Hotels Combined, they had no initial funding. In a classic startup move for tech companies, they started coding and creating the site from their respective homes. After 9 months of hard work, Hotels Combined launched in 2005. The site generated a fairly impressive amount of organic traffic almost instantly. Within a year of the site being live, the founders had earned enough money to be able to hire their first employee.
Today, however, HotelsCombined has more than 200 employees and 17 million monthly users. The site is available in over 220 countries and can be translated into 42 languages. It's safe to say that HotelsCombined has come quite a long way since its early days as a scrappy four-person company being run out of the proverbial garage. American firm, Booking Holdings acquired HotelsCombined in 2018, merging it into the travel fare giant's KAYAK division, placing it alongside the likes of Priceline, Agoda, and Cheap Flights.
I love hearing a tech startup success story like that of Hotels Combined. It's a reminder that with a vision, a lot of hard work, and some persistence, a good product will eventually rise to the top, no matter how humble its beginnings. And rise to the top Hotels Combined has. It has won many awards over the years, including TRAVELtech's "Website of the Year" in 2010 and "World's Leading Hotel Comparison Site" at the World Travel Awards, 2013 (just to name a couple).
How do I get the cheapest hotel rates on HotelsCombined?
HotelsCombined has a very pleasing aesthetic. It is clean, neat, sleek, and very inviting. From the moment I landed on this site's home page, I was impressed by how user-friendly and organized it was. Travel comparison sites like this are seldom so neat. It can be difficult to take such an excess of content (dates, hotels, pictures, prices, descriptions, search engines, etc.) and present all of it in a way that doesn't appear cluttered or chaotic.
The way that HotelsCombined is able to achieve this, I think, is in presenting very clearly delineated and separated boxes for information. Everything on this site has its place. And everything is organized in a very logical way, which makes for an extremely intuitive user experience. Once you plug your info into the search engine, for instance, the list of results that you will receive is broken down by the establishment. Each search result then comes with easy to compare prices and all relevant info available for each hotel. Never before have I seen a last-minute travel site that makes it so easy to compare prices of major hotel booking sites, especially with so much transparency.
In this case, for every hotel that comes up once you search, you will clearly see the price for Agoda, Booking, eDreams, Expedia, and any others that may be available, clearly labeled. This is a great example of a hotel booking and travel accommodation site that lets its design to much of the heavy lifting for the user. We shouldn't have to do any work to compare and contrast pricing from different sources, the site should do that for us, right? On Hotels Combined, the site design does everything for you.
 How does HotelsCombined work?
On the left-hand side of the page, HotelsCombined also makes it incredibly easy to filter, arrange, and change your input information. With a quick click, you can switch locations, dates, number of guests, etc. You can also refine your search by star rating (for hotels), price range (also choose between nightly base price, nightly + taxes and fees, or nightly + local taxes and fees for a more accurate price spread).
The site also lets you choose how far away from your desired destination you are willing to look for stays. Search for hotels and properties that are up to 30 miles away from where you are headed. If guest ratings mean a lot to you, you will be happy to learn that you can also filter and arrange search results by guest rating (HotelsCombines has a great online community of informed travelers who rate their stays). Last but not least, you can search for stays in map mode, for all of you visual people out there.
Does HotelsCombined have an APP?
Hotels Combined has native mobile apps for both iOS and Android devices. The app is every bit as smooth, visually pleasing, and user-friendly as the desktop site. Thanks to HotelsCombined's smooth interface, booking a hotel, a flight, or renting a car last minute is as simple and easy, no matter where in the world you happen to be.
Pros
-Tons of great deals on hotels, airfare, rental cars
-Easy to use and intuitive interface
-Plenty of filtering and arranging options to narrow down search results
-Mobile friendly site and app available
Cons 
-App has a relatively low rating of 3.4 (Apple App Store)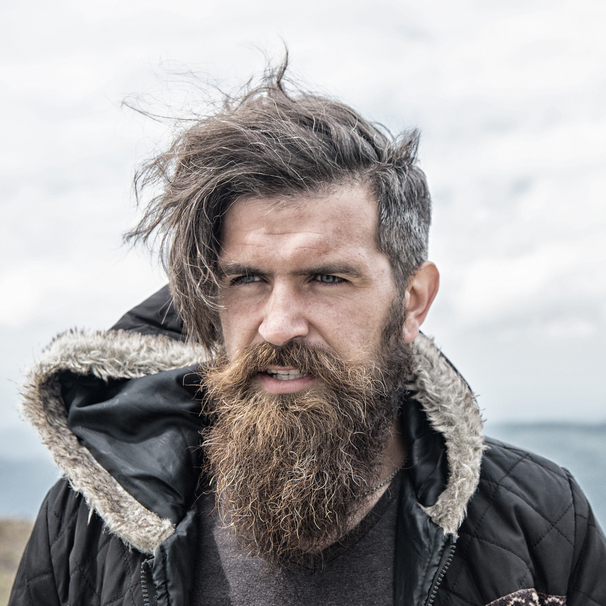 I am a professional travel writer and travel enthusiast who traveled the world twice, so I am sharing my firsthand knowledge about everything related to travel and spending time abroad.
Pros
Tons of great deals on hotels, airfare, rental cars
Easy to use and intuitive interface
Plenty of filtering and arranging options to narrow down search results
The mobile-friendly site and app available
Cons
App has a relatively low rating of 3.4 (Apple App Store)