What is AppleVacations?
So, you're planning on taking a vacation. Hey, it's never a bad idea. Even if you haven't quite figured out where you want to take a vacation to yet, it's never a bad time to start thinking about it. Whether you want to kick back at a resort in Cancun or you'd prefer an all-inclusive South American getaway, there is bound to be a lot of moving parts.
Nobody said planning a vacation was easy. Truth be told, it can be a rather stressful and time-consuming experience (and an expensive one, at that). If you're traveling internationally, you have to get your passport in order. You have to take off time from work. You have to book a flight, a hotel, and probably rent a car. You have to pick out activities, buy tickets to events, book reservations at restaurants, and maybe book a tour or experience. The list goes on and on and on.
Sometimes I just can't be bothered with all of that planning and stressing and coordinating (I'm already not the most organized and detail-oriented person in the world). This is why, if I have a little extra money to spare, I occasionally like to turn to a vacation packages site. The best vacation package sites, after all, do all of the heavy lifting for me. They set up almost every component of the trip. All I have to do is decide where I want to go and pick the perfect vacation package for me!
Vacation packages do have a reputation for being expensive. And, truth be told, compared to, say, backpacking in the Himalayas, they are. However, if you look at the value of everything that you are getting and then way that against the price of the vacation package, 9 times out of 10, you are going to be saving some serious money … especially if you take the time to find the best vacation packages site for you.
And that is where I come in. It is my job to make sure that every step of the way, from choosing the destination to finding the best travel site to stepping off the airplane into paradise, goes as smoothly and easily as possible. That is the point of booking a vacation package, isn't it? You're meant to be pampering yourself, not stressing over which vacation package site is going to give you the most affordable vacation package deal with the most user-friendly interface. Let me take care of that.
The contender for the best vacation packages site that I would like to introduce you to today is Apple. No, not that Apple … Apple Vacations, which actually predates the more famous Apple company by almost a decade. It is probably the longest-running online vacation package service in existence. AppleVacations was helping people find the best deals on vacation packages since the people behind Travelocity were in diapers. This is a trusted, tried, dependable, and reputable brand, the likes of which we seldom see.
AppleVacations curates a very specific kind of vacation experience. In fact, it's main focus has historically been providing customers with cheap vacation packages to beachy resorts in Mexico. Don't fret, though, Mexico isn't the only destination AppleVacations is interested in taking you. This site also offers dream vacation deals to Hawaii, the Caribbean, and Central and South America as well – all the tropical hot spots.
So, does it sound like Apple Vacations might have what it takes to be the best vacation packages site for you? Well, the only way to know for sure is to take a closer look at everything Apple Vacations has to offer. So, without further ado, I bring you … (drum roll, please) … AppleVacations!
Who owns AppleVacations?
AppleVacations was founded in 1969 but had a different name back then. When brothers-in-law John Mullen and Al Atkinson started the company, they simply called it Atkinson and Mullen Travel. It wasn't until Atkinson left and Mullen became the sole owner of the company that he changed the name to AppleVacations.
In 2001, Mullen's son-in-law, Alejandro Zozaya, created the resort sales, marketing, and brand management company known as AMResorts. About a decade later, Zozaya had the idea of merging AMResorts with AppleVacation, which resulted in the founding of the Apple Leisure Group (ALG), the conglomerate under which AppleVacations is a subsidiary to this day.
As of 2021, including AppleVacations and the online travel agency Cheap Caribbean, ALG has 14 subsidiaries, making it one of the largest players in the travel space today.
Who is AppleVacations For?
Perhaps my only real complaint with AppleVacations is that it suffers from a somewhat subpar site design. So, it only makes sense to get the negative stuff out of the way; then, I'll be singing this vacation packages site's praises for the rest of the review (spoiler alert). For now, though, let's break down why the site design bugs me.
Truth be told, my distaste in this site's design is mostly aesthetic. It just doesn't look like a contemporary travel booking site to me. It looks – I don't know – "cheap" might not be the perfect word, but close to it. No offense if you have a WordPress site of your own, but it looks like a WordPress site that somebody made from just choosing one of the default templates. There's nothing wrong with that for a personal website, small startup company, or blog … but if you run one of the longest-running and most successful companies for securing vacation packages in the world, I would expect your site to have a more distinguished, sleek look to it.
That being said, functionally speaking, the site is fine. You can easily browse AppleVacation's featured deals, browse by destination, or enter a location and take a look at some hotel/flight combos that Apple has to offer. To be fair, the listings pages of AppleVacations are much better put together and up to standard than the homepage (for whatever reason).
How to get the best deal on AppleVacations?
AppleVacations offers a good number of filers when searching for flights, hotels, combos, or vacation packages. Customize your search easily by filtering by price, hotel class, amenities, and experiences (dining, beach, nightlife, family, etc.). Likewise, there are plenty of ways to sort your results as well, making it easy to find precisely what you are looking for. Oh, and one of my favorite search features is the fact that you can conveniently access recent search queries or conduct a new search without having to leave the page you are on.
One feature of AppleVacations that I find particularly alluring is its nonstop flights. Whereas many vacation packages or flight booking sites may force you onto several transfer flights just to say that they offer the cheapest price on the market, AppleVacations doesn't play that game. They are more concerned with providing a relaxing resort experience … nonstop flights are one part of that. Why shouldn't your vacation begin on the plane?
AppleVacations also offers great deals on vacation packages and hotels. In fact, these are some of the most affordable cheap vacation packages and hotel deals that I have ever seen. I don't know how Apple has managed to get some of these incredible deals, such as golf discounts, special wedding rates, and room upgrades, but I won't question it. I'll just enjoy it!
Lastly, who says travel services need to become more impersonal just because they are online? AppleVacations offers what I would say is nearly a boutique experience in the digital age. Once you book your vacation package, Apple doesn't leave you high and dry. Whenever you book a vacation package, they assign you a customer support representative who will promptly address any issues that may arise.
Does AppleVacations have an app?
Unfortunately, there is no AppleVacations mobile app. Well, there is an AppleVacations app, but from what I can tell, it is not the same AppleVacations that has been around since 1969. That being said, the site is perfectly optimized for mobile devices, so browsing and booking on your smartphone or tablet should be just as easy as doing so on your desktop or laptop. In fact, the mobile site design, I would say, is much better than the desktop one. It almost looks and feels like an app, even.
One of my favorite components of the AppleVacations experience, whether on a mobile device or home computer, is the fact that it is ad free. Nobody likes being advertised to … especially not when they are on the verge of spending hundreds (maybe even thousands) of dollars on a ritzy vacation package deal. So, kudos to you Apple, once again.
What could be better on AppleVacations?
Firstly, I would love to see a mobile app. Some may say that it isn't necessary, but in this increasingly mobile and app-driven world, I would argue that it is in 2021. Secondly, I truly hope that Apple considers a site redesign – I'm talking a full-blown makeover from the homepage to the last. AppleVacations offers luxury vacation packages, and I think that the user experience should better reflect that fact.
What I Like about AppleVacations
-Nonstop flights
-Awesome deals on hotel and flight/hotel combos
-Cheap luxury resorts and vacation packages
-Great customer support
What I Dislike about AppleVacations
-No mobile app
-Site design needs a makeover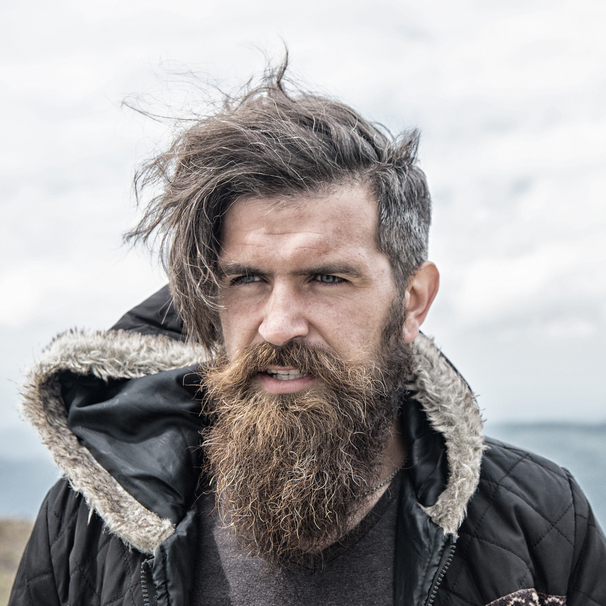 I am a professional travel writer and travel enthusiast who traveled the world twice, so I am sharing my firsthand knowledge about everything related to travel and spending time abroad.
Pros
Nonstop flights
Awesome deals on hotel and flight/hotel combos
Cheap luxury resorts and vacation packages
Great customer support
Cons
No mobile app
Site design needs a makeover