Review: Nomadic Matt
What is Nomadic Matt? Is Nomadic Matt a travel blog?
Nomadic Matt is a travel blog created by American blogger Matthew Kepnes. He started traveling in 2004 at the age of 25 and began blogging about his experiences a few years later. Originally from Boston, Massachusetts, he hadn't left the country up till that point. His first international trip, he went to Costa Rica; it was such a life changing event for him. Another trip to Thailand further convinced him to quit his job, complete his MBA, and put everything into traveling and blogging. He has now visited over a hundred countries and territories and in that time has learned new languages, tried new foods, and made some amazing lifelong friends.
Matt's website helps people travel further for less and answers questions like where to find the best travel deals, how to maximize your time at a destination, and even how to save money on flights – all of which is based on his firsthand travel experiences. His system on smarter travel has proven to be so effective that it's been featured on sites such as BBC, The New York Times, CNN, The Wall Street Journal, National Geographic, Forbes, and other prominent agencies.
This website review is going to take an in-depth look at his blog, Nomadic Matt's Travel Site, and dig into what the website offers, how effective it is, and how beneficial it is to its visitors.
How easy is it to use the Nomadic Matt website?
At first glance, the Nomadic Matt website seems to be filled with useful information and travel tips. The site is laid out in a very user-friendly and easy to follow manner. As soon as you enter, you'll find a website search engine, links to social media accounts, and a menu with links to the following:
●        About

●        Blog

●        Destinations

●        Resources

●        Community

●        Premium

●        Shop
The search engine on the main home page asks where you want to go and lets you search nomadicmatt.com. It also suggests popular searches such as Southeast Asia, Europe, or terms such as insurance or travel hacking. It's a great place to start if you're in search of something particular and know exactly what kind of information you're seeking.
Scrolling down the homepage, you'll find a link to sign up for emails and newsletters, the latest blog posts, a quick read about Matthew Kepnes, and links to his most popular travel advice. Further down, there are descriptions of his publications, the benefits of being a Nomadic Matt Plus Member, and more.
Conclusively, all of the most essential information and links to it can be found directly on the home page and the website proves to be extremely easy to follow.
How informative is the Nomadic Matt blog?
There are over a thousand posts on the Nomadic Matt travel blog and combined, they cover an immense array of topics. It's listed from the latest published blog posts and goes back, but if you hover over the blog link on the navigation menu, there's also a link to Nomadic Matt's most popular posts (if you'd prefer browsing those).
I delved into some of his most popular posts such as 'The Ultimate Guide to Traveling Cheap' and 'Why There's a Perfect Time to Travel' and found them to be extremely easy to read/ comprehend and full of useful information. For example, in 'The Ultimate Guide to Traveling Cheap,' Matt identifies that the number one reason most people say holds them back from travel is money.
The rest of his blog post then outlines ways to solve that particular problem and gives tips on how to travel on a budget or even for free in some cases. If traveling on a budget, he suggests tips such as finding ways to lower your expenses, taking advantage of helpful apps and websites that save you money, and even identifying ways you can make money while traveling. If you want to travel for free, Nomadic Matt delves into ways you can take advantage of free transportation, accommodation, and activities to make the most of your trip.
The blog post has additional content to support the topic with sections on cooking your own meals while traveling, the benefits of getting a rail pass, how to find student discounts, and using your social network to your advantage.
All of this goes to show that Nomadic Matt's blog posts are well outlined, informative, and not only address the topic at hand but also give you suggestions and solutions you can actually apply. Furthermore, it's very well written and the content is formatted in an easy-to-follow layout that holds your attention.
Here are a couple of his most popular posts for you to get an idea of what kind of topics Nomadic Matt's blog covers:
How to Use Body Language Cues to Be a Better Traveler
Travel Tips from a Local
Tips for Traveling with Children
Finding the Best Time to Travel
And interviews and discussions with fellow travelers, authors, and more. You can spend hours reading his blog posts and gathering useful information you can implement the next time you travel.
What kind of travel tips can you find on the Nomadic Matt website?
The Nomadic Matt website has a dedicated section for travel tips. Some of the topics that are covered include:
●        Get Inspired

●        How to Save for a Trip

●        How to Plan your Trip

●        Get the Right Gear

●        Deal with Life on the Road

●        Save Money on the Road

●        Couples Travel

●        Solo Female Travel

●        Family and Senior Travel
It's a great resource to use when planning your next adventure because it can be hard and or overwhelming to know where to start. The Travel Tips section of the website makes it easy to plan your next getaway, no matter if it's for solo travel, couples, families, local, international, or even a short or long trip. The curated list of articles related to planning your perfect trip is easy to navigate, and you'll find yourself with a travel plan in no time.
What can you expect in Nomadic Matt's travel guides?
The travel guides on the Nomadic Matt website give you constantly-updated information on major travel destinations around the world. You will find budget tips, useful advice, and tons of recommendations on places to stay, things to see and do, and where to eat. These destination guides are packed with all the information you need to make your travel experience better, cheaper, and last longer. It's very easy to use and you can search for a particular travel destination or pick a country/ region from the interactive map on the website.
What kind of resources can I find on the Nomadic Matt travel site?
There are tons of helpful resources you can find on Nomadic Matt's website. Popular resources include:
●        Guidebooks

●        Favorite Travel Companies

●        Travel Hacking

●        Best Travel Credit Cards

●        Teach English Abroad

●        Accommodation Tips
How can I make use of the Community section on the Nomadic Matt website?
There are several aspects of the Nomadic Matt Community such as:
Book Club – A monthly book club where you get four or five Matt-approved book suggestions that will inspire your travels.
Blog School – Nomadic Matt has built one of the biggest travel websites in the world but he doesn't gatekeep! Use this resource to learn how to build your own successful blog, gain followers, and make money.
Virtual Events – Connect with other members for workshops, discussions, clubs, and even in-person meetups.
Forums – Meet fellow travelers, share tips, ask for suggestions, and more in The Nomadic Network.
Has Nomadic Matt published any books?
Nomadic Matt has also published three books about his experiences and things he's learned over the years. He published "How to Travel the World on $50 a Day: Travel Cheaper, Longer, Smarter" in 2013 and an eBook, "Nomadic Matt's Guide to Backpacking Europe" in 2018. A year later, he came out with "Ten Years a Nomad: A Traveler's Journey Home" – Kepner's published memoir.
There is even a shop where you can purchase books, eBooks, and destination guidebooks that are updated constantly. Some of his best guidebooks include Nomadic Matt's Guide to Backpacking Europe, Amsterdam, Paris, New York City, and more.
Is there a Premium Membership for Nomadic Matt's website?
There is! Nomadic Matt Plus gives members access to exclusive content, special member-only books, and even more discounts and tips that let you travel better (and further) for less. The exclusive community brings travelers togethers and is full of perks – even free stuff! There are even events where you can meet fellow Nomadic Matt Plus travelers, make new friends, and even create group travel plans.
How do you contact someone at Nomadic Matt?
You can contact a member of Nomadic Matt's team using his contact page. There are some guidelines to follow before emailing them (such as not asking about visa questions!) but they do list different points of contact for different reasons. Furthermore, you can also connect with Nomadic Matt and his team via their social media platforms – Facebook, Instagram, Twitter, and Pinterest.
–
Overall, I found the Nomadic Matt website to be extremely useful and user-friendly. It is well designed and functional and is full of up-to-date quality content that you can actually utilize in your future travels.
You might like to look to is the travel blog, Ordinary Traveler. And maybe read some popular guides travel like Japan vs China! Which is best to travel?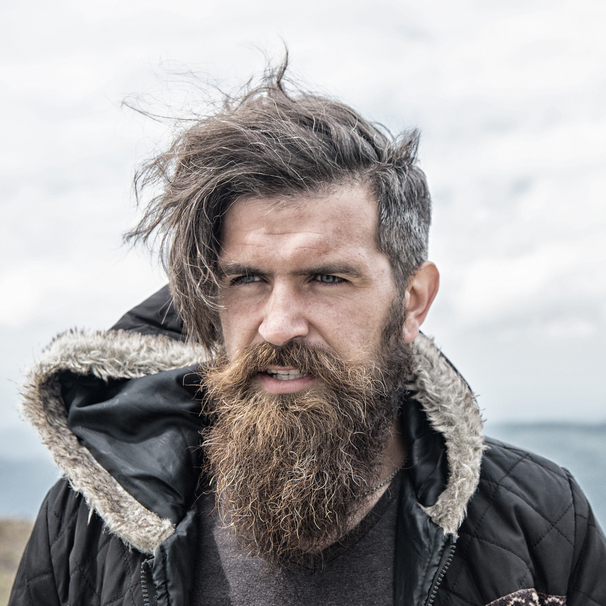 I am a professional travel writer and travel enthusiast who traveled the world twice, so I am sharing my firsthand knowledge about everything related to travel and spending time abroad.
Pros
Based on years of personal travel
Has visited over a hundred countries and territories and shares his experiences
Easy-to-use website with important info and links directly on the home page
Blog has over a thousand posts covering an array of topics
Blog is well outlined, informative, and provides solutions you can apply; very well written and formatted in an easy-to-follow layout that holds your attention
Dedicated Travel Tips section that covers important topics and curate a list of related articles that is a great resource when planning your next adventure
Travel guides are up to date and full of budget tips, useful advice, and tons of recommendations on places to stay, things to see and do, and where to eat
Featured on BBC, The New York Times, CNN, The Wall Street Journal, National Geographic, and Forbes
Easy to navigate and quickly find what you're looking for by using the search bar at the top
Each blog post neatly laid out and containing useful information on travelling
Comments section below allows readers to add their own thoughts on the blog post
Contains a ride range of categories, including 'Solo Female Traveler' advice
Cons
They are not a travel agency and do not help you actually book trips
The website does not offer services to plan personalized itineraries; you can use what's there but that's it
While there are suggestions and links to companies for travel insurance, credit card companies, etc., you can't purchase any of this directly on the website
Quality of writing not the same as publish newspaper or magazine
Website contains lots of ads promoting products