The Blonde Abroad is a highly read, award-winning blog that focuses on solo female travelers. Owned and managed by California native, Kiersten, the website has travel articles, travel tips, photographs, packing guides, and general advice that female travelers who are embracing the world alone will find beneficial. This website review will cover the benefits of the travel blog and its pros and cons.
Who is The Blonde Abroad?
The Blonde Abroad – also known as Kiersten or Kiki – is a California native who now splits her home between San Francisco and South Africa. She once had a thriving career in corporate finance and wealth management but decided to leave that behind over six years ago to pursue her true passion: travel. She has since then visited over 70 countries and is using her explorations as a single female traveling alone to share her experiences with fellow adventurers.
What is the best solo female travel blog? Why is this one of the best travel blogs for females traveling alone?
The Blonde Abroad is one of the best solo female travel blogs in the market. The website has become the go-to destination for solo and female travel, with over a million people subscribing to the blog for exclusive travel tips, learning from Kiki's first-hand experience as she conquers the world.
What are the features of the website?
The website is a hub of information and can be a real resource for travelers if used correctly. It's very easy to browse, with the homepage having a navigation bar for important features such as Start Here, Destinations, Type of Trip, Lifestyle, Photography, Travel Shop, Resources, and more.
Start Here – Where should first-time visitors start when on The Blonde Abroad website?
The very first tab, rightfully titled Start Here, is a great place to begin exploring the website. The first time visiting the website might be a bit overwhelming to some so she's broken it down into important sections such as Get Inspired, which is filled with articles on destinations Kiki has been to and can help you break down what countries you would most enjoy. Some of her most inspiring articles include topics such as her bucket list for 2021, the best places to travel in the US right now, budget-friendly honeymoon destinations, and a list of the safest destinations for solo travelers. These are easy-to-read articles that are well-written and full of information that readers will find useful when planning their own trips.
Once you've picked a destination and are starting to plan your trip, The Blonde Abroad lists resources that help you do just that. From lists of travel planning websites and tips on how to travel for free with credit card points to detailing the importance of travel insurance and finding cheap accommodation, the Plan Your Trip portion of the Start Here tab is full of useful tips and tricks every traveler could use.
Readers are then directed toward the Travel Gear portion, which lists items that have proven their worth throughout Kiki's many travels. Blatantly highlighting which products that Kiki will no longer travel without, you'll find articles on photography gear, the best travel luggage, and even how to avoid overpacking.
You'll then be guided to Packing Guides and Travel Tips, both of which have articles and resources that are helpful to all travelers and not just solo female travelers. The resources are so varied but here are a few of the most helpful topics you'll find on the website:
Ultimate carry-on packing guide
Best shoes for travel
Hiking gear guide
What to pack (summer road trip, winter vacation, tropical vacation, a conservative country)
Beginner's guide to international travel
Essential tips for solo female travelers
Conquering your fear of flying
Destinations – How can I find informational articles based on a destination? How can I pick the best place to visit when traveling alone?
The second tab on the navigation bar, Destinations, is focused on all of the different countries that Kiki has been to and organizes her country-specific or applicable articles based on the location.
This is extremely useful to travelers; for example, if you've decided on visiting the Middle East, you'll find everything you need packed into one section. This includes an intro on the area and things you should know before you go, when is the best time to visit, what to expect while you're there, how to save money, and even an intro into the local culture. You'll also find travel guides based on locations and bucket list experiences in the area. There are hundreds of detailed articles on experiences and tips; the Middle East section, for example, had articles such as:
What to Pack for a Conservative Country
Diving the Red Sea in Aqaba with Deep Blue Dive Center
Tips for Visiting the Dead Sea in Jordan
The range of articles on The Blonde Abroad website is truly endless and covers so many different topics that are beneficial to those planning a trip.
Type of Trip – How can I decide what type of trip is right for me? What different types of travel does the blog cover?
This part of the website sorts articles based on different types of travel. The sub-categories include:
Solo Travel – This highlights how empowering and enjoyable traveling the world alone can be. You can benefit from articles such as The Ultimate Guide to Solo Female Travel, Why Solo Female Travel "Isn't Safe", and The Safest Destinations for Solo Travelers
Female Travel – Use this tool when planning to travel alone or even for the ultimate girls' trip. Topics include The Best Girlfriend Getaways Around the World, All-Female Tours and Retreats, and The Ultimate Best Friend Travel Bucket List.
Adventure Travel – If you're looking to do something out of the ordinary, articles such as the following will help you make the best of your trip! Use Kiki's experience on things like The Ultimate Camping Meal Plan + Packing List, The Best Time to Go on Safari in Africa by Month, and The Best Camping Essentials for Your Dog to make the most of your time.
Budget Travel – You could still ball on a budget if you follow the tips and tricks shared on The Blond Abroad. Travelers will be able to explore the world while penny-pinching with articles such as Budget-Friendly Destinations to Visit, How to Plan the Perfect Staycation, and Tips for Traveling on a Budget.
Luxury Travel – From flying first class to luxury hotel stays, this section will help travelers who want to live like royalty – even if it's just during their vacation. Find out how you can Upgrade to Emirates First Class Using Points, Stay at The Landmark Mandarin Oriental in Hong Kong, or plan a trip to The Most Romantic Hotels Around the World.
Couples Travel – From figuring out who pays for what to planning your perfect honeymoon, this part of the blog is perfect for couples who want to hit the runway together. Readers found posts such as How to Budget for Your Dream Honeymoon and Top Adventurous Trips for Couples to be some of the most beneficial.
Student Travel – It's not always easy to travel as a student. One, your time is limited, and two, your pockets only stretch so much. Use the tools on The Blonde Abroad to surf in Sri Lanka while studying. Examples of topics covered are 10 Reasons Why Studying Abroad is Worth It, how to Get Your Degree Abroad in an English-Speaking Program, or Bucket List Trips to Take While in College.
Volunteer Travel – Travel the world while making an impact on the things that matter to you the most. If you're unsure of where to start, The Blonde Abroad has you covered with topics like Unique Ways to Volunteer Abroad, the Ultimate Guide To Volunteer Travel, and even has articles on specific organizations such as Proyecto Horizonte in Bolivia and the Global Water Brigades in Honduras.
Eco Travel – Be more green and sustainable while traveling. These tips and tricks will show you how you can travel while being environmentally conscious. The Blonde Abroad covers everything from the best Luxury Eco-Hotels in the World to finding a sunscreen that doesn't damage the planet's reefs.
What other features of the website are helpful to travelers?
Lifestyle – How can I integrate travel into my lifestyle?
You can use The Blonde Abroad website to find ways to integrate travel into your lifestyle without ever leaving your home. Readers can use this section to find locally sourced artwork and items to decorate their home with, the ultimate at-home post-travel facial, the best swimsuits and hats for traveling, and even recipes and guides like 'How to Eat Like a Local in France'.
Photography – What equipment do I need to take the best travel photographs?
Learn from Kiki's failures on The Blonde Abroad as she navigates through which cameras she can't live without, which lens to use for the best natural photographs, and even what apps she uses to edit her images like a professional. You'll even find articles on how to take the best travel photographs and which angles capture the moment like a true globetrotter.
Travel Shop – What products do I need when traveling?
From photography gear to travel beauty, The Blonde Abroad has you covered in her Travel Shop.
You don't have to just read about all the amazing things that The Blonde Abroad has discovered during her travels – you can buy them right there on her site. From luggage and travel essentials to beauty products and photography gear, the website has it all.
Resources – Where can I find resources to help me make the most of my travel?
Sharing her knowledge with the world, The Blonde Abroad covers more than travel guides and packing tips.
Travel Resources
Blogging Resources
Travel Reward Credit Cards
Travel Gear
Earning Money Abroad
–
The Blonde Abroad is an award-winning website and an in-depth look at all the blog's features and topics prove why it is so popular with travelers. Tell us how you feel about The Blonde Abroad by voting a thumbs up or a thumbs down on the upper right-hand corner of this page.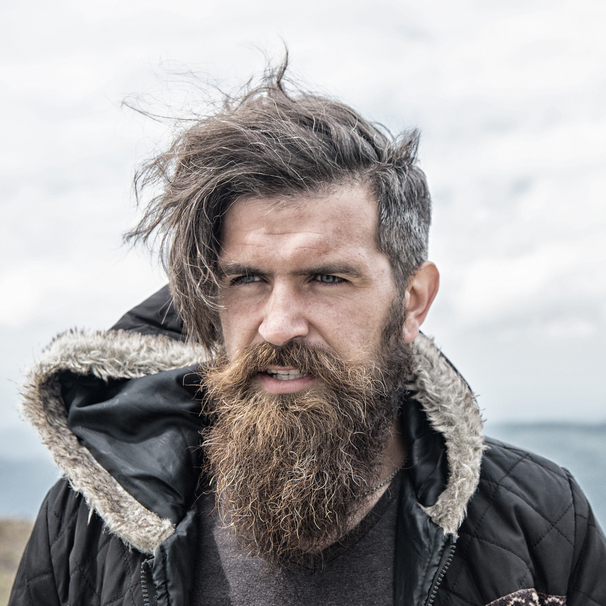 I am a professional travel writer and travel enthusiast who traveled the world twice, so I am sharing my firsthand knowledge about everything related to travel and spending time abroad.
Pros
Award-winning blog written from first-hand experience
Has visited over 70 countries and has published articles detailing her trips, making it easy for readers to use as a guide to picking their next destination
Covers a broad range of trip types and lifestyles: solo, female, adventure, budget, luxury, couples, student, volunteer, and eco
Has a section dedicated to photography and includes topics such as the best equipment, best editing app, etc.
Travel shop with direct links to the equipment and travel items used and endorsed by The Blonde Abroad
Resources to help other travelers build their blog and make money from what they're passionate about
Cons
Has only been traveling for six years, while other bloggers may have more experience
Mostly focused on solo female travelers; very few articles are beneficial to males, couples, or group travelers
As you explore the website more, you'll find the same article listed in multiple places because it applies to different categories; this can sometimes feel repetitive
The target market is specifically women; no guest writers covering topics for other travelers