What is CheapTickets Cruises? Is CheapTickets a part of Expedia?
A subsidiary of Expedia Group, CheapTickets is an online travel services company that you can use to purchase airline tickets, book hotel rooms, rent cars, customize vacation packages, and the focus of our review today – to book discounted cruises. The company was originally founded in 1986, giving them over 35 years in the industry and making them a pioneer in online travel sales. As the company grew, they went through several acquisitions before finally ending up a part of the renowned Expedia Group.
This review is going to take a more detailed look into CheapTickets Cruises to see if they're trustworthy, easy to use, and cheaper when compared to other cruise booking sites.
Is CheapTickets Cruises trustworthy? Is CheapTickets a reliable website to book cruises?
CheapTickets Cruises has proven to be a very trustworthy website to book cruises. The online travel platform has built relationships with cruise lines all over the world, and sometimes this enables them to provide the same services but at discounted rates. You can rely on them to find you the rates available among several different cruise lines and to make the ticket-buying process simple and hassle-free. That being said, there are some related concerns that past customers have identified
CheapTickets has a 3.8/5 star rating on ConsumerAffairs but it is important to note that this is for the website in general and includes reviews and ratings for hotel bookings, flights, car rentals, etc. in addition to cruises. Some of the cruise-related complaints that we did find included the following:
Paying for a higher stateroom such as one with a balcony or a suite but not being guaranteed it.
CheapTickets automatically assumes that alternative dates are okay and sometimes changes the dates of your search which you might not realize until after purchase.
How easy is it to use the CheapTickets Cruises website?
Navigating the website proved to be simple and even first-time users shouldn't have any problems. The homepage is almost exact to the Expedia website layout wise and you'll see six options going across the top: Stays, Flights, Cars, Packages, Things To Do, and lastly Cruises. Once you click on Cruises, you're prompted to enter details such as the destination, the number of travelers, and the time frame in which you would like to depart. You can keep the destination blank if you'd like to see all of the options available.
CheapTickets then scans all of the cruises available before loading your results. Cruise lines that CheapTickets works with are:
●     Ama Waterways

●     Avalon Waterways

●     Azamara Club Cruises

●     Carnival Cruise Lines

●     Celebrity Cruises

●     Costa Cruise Lines

●     Crystal Cruises

●     Disney Cruise Line

●     Holland America Line

●     MSC Cruises

●     Norwegian Cruise Line

●     Oceania Cruises

●     Princess Cruises

●     Royal Caribbean International

●     Seabourn Cruise Line

●     Uniworld River Cruises

●     Viking Ocean Cruises

●     Viking River Cruises
Once you get to the list of results, you'll find several filters on the left-hand side of the page that can narrow down the perfect cruise for you. Filters include cruise type (ocean or river), cruise length (anywhere from 1 to 15+ nights), and the departure port (there are 79 across the US, Europe, Latin America, Africa, Asia, and the Caribbean). You can also filter by cabin type or itinerary, which is great if you're looking for specific cruises like those that cover rivers in the Middle East or which explore the Galapagos.
Another filter on CheapTickets Cruises that I found to be useful is that not only can you filter by cruise line but you can further filter by cruise ship. This may sound unnecessary to some people but if you're a diehard cruise fan, you probably have some amenities and or cruise ship features that are important to you. Being able to book a cruise based on the ship ensures that you have access to these amenities, entertainment programs, restaurants, etc.
Once you choose your filters and see a refined list of cruises perfect for you, you can pick one based on the dates, itinerary, and cost, which are all listed right on the search results. Once you pick one, the process is super easy: you pick a cabin type and a specific cabin number (if applicable). Then it's just a matter of typing in traveler details and making a payment; confirmation emails are sent almost instantly.
The only other thing about the website that needs work is that there are a lot of links that are not found and lead to 404 pages. This happened at random points throughout the website such as from the virtual agent page and on their blog.
Does CheapTickets Cruises have a travel blog?
Though not specific to their cruises, CheapTickets does have a travel blog on its website. You can find it on the home page under the 'More Travel' dropdown as Travel Tips. I found some great cruise-related blog posts such as '7 Breathtaking Cruise Ports Around the World' and 'Cheap Cruises: How to get Free Spending & Upgrades'. Though cruise-related content isn't uploaded on a regular basis, the articles they do have are worth taking a look at.
Does CheapTickets Cruises have a mobile application?
CheapTickets does have a mobile application that you can use to book cruises. It's as easy as using the website, if not easier. The mobile app is available for all smartphones in the App Store as well as on Google Play. Sometimes, there are additional mobile-exclusive discounts that can save you more money, though this seems mostly applicable to hotel bookings rather than cruises. You'll also have access to your cruise tickets and itinerary at the tip of your fingers and can make changes or cancelations with the press of a button. In addition to managing your itinerary on the go, I like that the mobile app lets you keep an eye on the fluctuating prices of cruises you might be interested in.
What makes CheapTickets Cruises different from other booking websites?
When you book directly with a cruise line, you only see their offers; they are not going to show you what their competitors have in terms of similar routes or cruise ship facilities. But when you use CheapTickets Cruises, they're going to show everything that's on offer from every cruise line available – that's what makes them stand out from booking directly on cruise line websites such as Carnival or Royal Caribbean.
In terms of how CheapTickets Cruises compares to other travel booking sites, they are fairly the same. For example, Expedia, Priceline, and Travelocity all offer almost the same easy-to-use website layout and filters; I checked prices for cruises on each and they were all the same down to the very last cent.
Does CheapTickets Cruises have a rewards program?
CheapTickets does have a reward program called CheapCash that gives you points, or "cash", every time you book something through them whether it be a flight, hotel, or cruise. You can then use the CheapCash to save money on future purchases ($1 CheapCash = 1 USD in savings). The program is free to join and comes with tons of additional bonus offers like member-exclusive promo and discount codes. I did notice that there's no place to include direct cruise line reward member details, so if you're already joined the Carnival VFIP Club, for example, you can't use CheapTickets and get points in your VFIP Club membership.
How can I reach the customer service at CheapTickets Cruises? How do I get a refund from CheapTickets? How do I cancel my booking on CheapTickets?
Similar to Expedia, I found CheapTickets constantly redirecting me to their virtual agent when trying to get in touch with customer service. The virtual agent chat filter can be useful if it's a simple change or cancelation, but getting through to a live agent customer service representative seemed to be impossible. Most virtual chats will redirect you to a live agent after a couple of tries but that does not seem to be the case with CheapTickets which can be very infuriating. In fact, nothing on the website pointed me toward an email or a phone number – the virtual agent was all they offered. A quick Google search lists 1 (844) 803-5582 as the customer service number for CheapTickets. If the virtual agent is unsuccessful, you can use the phone number to cancel your booking or get a refund from CheapTickets. That being said, I'd like to point out that there are phone numbers for cruise experts and travel agents listed prominently on the website when purchasing tickets, but that these representatives can't help you make changes or cancel after a booking is confirmed.
–
Have you used CheapTickets Cruises already? Share your feedback by voting thumbs up or thumbs down on the upper right-hand corner of this review!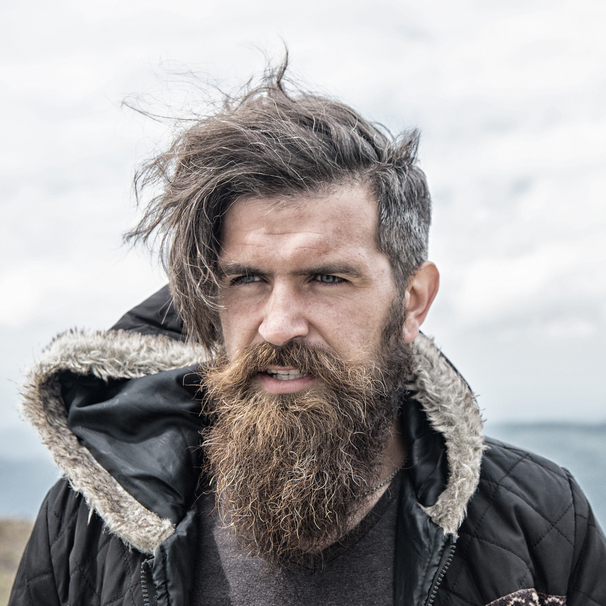 I am a professional travel writer and travel enthusiast who traveled the world twice, so I am sharing my firsthand knowledge about everything related to travel and spending time abroad.
Pros
Free smartphone application
CheapCash loyalty programme offers money off future bookings
Blog featuring useful travel articles