Is Costco Travel one of the best cruise-offering site out there?
Discover how to book an affordable and unforgettable cruise vacation through Costco Travel's expansive online platform. Despite limited promotion within Costco's warehouses, their travel division offers an impressive selection of vacation packages and cruises, making them a top contender in the travel industry. By booking through Costco Travel, travelers can potentially save money while still enjoying luxurious accommodations and exciting itineraries. With our detailed review and analysis, uncover the benefits and drawbacks of choosing Costco Travel for your next cruise adventure.
Discover the wide range of cruise itineraries offered by Costco Travel, including top American cruise lines such as Carnival, Royal Caribbean, and Norwegian Cruise Line, as well as luxury options like Crystal Cruises and Regent Seven Seas. With their user-friendly search options, travelers can easily find the perfect cruise by specifying criteria such as date, destination, and duration. Costco Travel also offers exclusive categories such as Kirkland Signature and Voyage to Alaska, providing exceptional value and quality for cruise planners. One of the most enticing features of booking through Costco Travel is the potential to receive added perks and bonuses, such as onboard credit or Costco Cash Cards, which can lead to significant savings. Furthermore, Costco Travel's prices reflect current promotions run by the cruise lines, ensuring that travelers are always getting the best possible deal. Learn more about the various types of promotions and bonuses available through Costco Travel, and how they compare to those offered by the cruise lines themselves.
Does Costco Travel earn rewards and gives you bonuses?
Costco Travel offers a lucrative bonus to its customers with the inclusion of Costco Cash Cards in most of their cruise packages. This bonus comes in the form of a refund on a portion of the commission paid by the customer, which is typically around 5-8% of the total cruise fare. These Cash Cards are sent by mail 2-3 weeks after the completion of the cruise and can range from $10 to hundreds of dollars, depending on the cost of the cruise fare. Customers can use these Cash Cards in Costco warehouses or gas stations, or even sell them on eBay if they prefer cash.
However, it is important to note that these Cash Cards cannot be redeemed through the Costco website, mail-order pharmacy, or for a future trip booked through Costco. On some cruise lines, such as Holland America and Princess, Costco is not able to offer Cash Card promotions, but instead offers onboard/shipboard credits that can be used for various onboard expenses like dining, excursions, gratuities, and shopping.
Some of the cruise packages also come with additional added values such as dining credit, spa credit, drink packages, or more onboard credit. It is more likely to find these promotions during off-peak season itineraries when cruise lines have more inventory to sell.
One example of such a promotion is the Royal Caribbean Symphony of the Seas Spa Promotion, which includes a spa credit bonus for customers who book a balcony room. Customers should note that while this promotion is exclusive to Costco Travel and not available on Royal Caribbean's website, it may not apply to all types of balcony rooms, so it's best to confirm with Costco before booking.
Overall, Costco Travel offers its customers an attractive bonus with the inclusion of Cash Cards and other added values in most of their cruise packages, making it a great option for budget-conscious travelers who still want to enjoy a luxurious cruise experience.
Costco Travel's Hot Buys are exclusive, limited-time sales that offer exceptional savings on select travel itineraries. Currently, Costco Travel's Hot Buy for cruises features Royal Caribbean, providing a complimentary spa treatment and a $25 dining credit, along with a Costco Cash card.
For those looking for even more value, Costco Travel's Buyer's Choice promotion offers additional perks beyond the Costco Cash Card, such as specialty dining for four guests, a soda package for two, and a private lunch at Johnny Rockets. However, this promotion is only applicable to specific room categories and is only valid for new bookings made during the promotional period.
For those seeking an even more luxurious experience, Costco Travel's Kirkland Signature promotion offers exceptional amenities such as private meals, cooking classes, and exclusive tours and excursions. An example of this promotion is the Celebrity Edge cruise, which includes a $330 Costco Cash card, a beverage package for two, shipboard credit, and private behind-the-scenes tours.
Executive members of Costco also receive additional perks such as extra onboard credit, and an example of this promotion is the Uniworld River Cruise, which includes a Costco Cash card and a $50 shipboard credit per person for Executive Members.
It is important to note that while other travel websites may offer lower prices, they do not offer the same level of value as Costco Travel's promotions. Additionally, room categories and promotions may vary, so it is important to double-check before booking. Upgrade to an Executive Membership for even more perks and cashback rewards on all Costco Travel expenses.
Can I transfer my Cruise Booking to Costco Travel?
Transfer Your Cruise Booking to Costco Travel: How to Double Your Perks and Save Money
If you're looking to save money and double your perks when booking a cruise, consider transferring your booking to Costco Travel. By doing so, you can take advantage of all the perks you received when booking directly with the cruise line and enjoy additional benefits offered by Costco Travel (excluding new booking promotions).
However, keep in mind that the transfer process can take up to two weeks and may require some monitoring. Once your booking has been transferred, you'll need to call Costco Travel to finalize it. Also, note that there may be a limited period of time to transfer your booking after making the deposit.
Apart from booking cruises, Costco Travel can also help you book flights, hotels, and transfers at the checkout. When booking flights, Costco Travel provides a list of suggested flights from your airport of departure. Although they don't offer special discounts, they can negotiate lower prices and bonuses for members with leading hotel chains like Hilton, Hyatt, and Fairmont, Swissotel, and Raffles.
Booking airfare at checkout is a great way to save time, but if you're not keen on making non-refundable purchases many months before your cruise, it's best to watch prices and buy airfare on your own. Additionally, you can choose other dates for flights if you want to spend extra time in the port city.
Costco Travel also offers transfer and rental car booking services, which can be pre-purchased at the same time as your flight booking. This can be a great option for those who prefer not to use ridesharing companies like Uber and Lyft. However, note that if you transfer your booking to Costco Travel, you'll have to make your own airfare arrangements as they don't allow ex post facto air booking."
With the above-mentioned tips, transferring your cruise booking to Costco Travel can be an excellent way to maximize your perks, save time and money, and enjoy a hassle-free trip.
Does Costco offer Travel Insurance?
Discover the Benefits of Costco Travel Insurance In addition to booking your transportation and accommodations, Costco Travel offers a comprehensive travel insurance policy with AIG Travel Guard. However, savvy cruise planners may find better coverage at a lower cost through travel insurance marketplaces. It's important to remember that even a short trip to the Bahamas or New England can result in unexpected catastrophes, and having travel insurance can prevent a lifetime of debt.
Although the Costco travel insurance policy has decent medical and evacuation coverage, the medical coverage may be insufficient if you're traveling beyond a few hundred miles of the US border. Furthermore, the policy is relatively expensive, and Costco receives a commission for every policy sold.
Customer Service You Can Rely On At Costco Travel, customer service is paramount. The knowledgeable and friendly agents offer the same exceptional service you expect from Costco, and they use a special travel agent line to quickly reach the cruise line's home office to solve any issues you may encounter.
It's important to note that while Costco Travel agents are typically very helpful, they may not always be aware of every perk associated with your booking. It's advisable to know what your entitlements are before calling customer service to ensure that you receive the full benefits of your booking.
What are the drawbacks of Costco Travel that potential customers should be aware of?
Costco Travel has some drawbacks that potential customers should be aware of. While they offer great value, they operate more as a booking agent than a full-service travel agency. Customers will need to do some of the planning themselves, which may require more micromanagement than what smaller travel agencies offer. Additionally, the website is in need of a redesign and lacks important features.
One of the downsides to using Costco Travel is that they do not initiate fare price checks for you. Unlike traditional travel agents who proactively check for lower fares, Costco Travel requires customers to check for lower prices themselves. However, if a customer finds a lower fare on the cruise line website after making their deposit, they can simply call Costco Travel and they will work with the cruise line to update the rate. It's worth noting that after the final payment, the cruise line typically cannot adjust the rate if the rates drop, but they may offer onboard credit. Costco Travel will honor this policy if it applies.
Despite these issues, Costco Travel agents are known for being very helpful and offering great customer service. However, it's important to research and understand the potential drawbacks before booking through them.
How is with Costco Travel costumer service?
Effective communication is crucial when working with a travel agent, and Costco Travel is no exception. While some customers are able to reach a representative quickly, others have difficulty getting through.
To book a new reservation, customers can chat with Costco Travel reps via their website. However, if you need to make changes to an existing reservation, you must call to speak with an agent. Unfortunately, there is no option to email Costco Travel for service.
During business hours, customers can schedule an automatic call back, but this feature is disabled within 2 hours of opening or closing. Wait times to speak with an agent can vary greatly, ranging from 30-50 minutes during peak times to almost no wait during slower periods. Once connected, calls can last 15-60 minutes, depending on the nature of the request.
It's important to keep in mind that Costco Travel agents must contact the cruise lines directly to make changes, which can lead to long call times and extended wait periods for other callers. Nonetheless, Costco Travel remains a popular choice for customers who appreciate their value-driven approach to travel bookings.
Is Costco Travel cruises mobile-friendly?
The importance of having a mobile-friendly website cannot be overstated, especially in the travel industry where many customers research and book their vacations using their phones. Despite this, Costco Travel's website is outdated and not mobile-friendly, making researching and booking vacations a slow and frustrating process. The entire interface is crowded and antiquated, requiring users to zoom and scroll constantly to read the content. Additionally, the website does not show the breakdown of per-person fares and taxes.
One major feature that is lacking from the Costco Travel website is the ability to search for multiple cruises by the cheapest cabin. This can be a useful tool for budget-conscious travelers looking for the best value. Unfortunately, this option is not available on Costco Travel's website. The only way to sort cruises is by date or cruise line, which can make it difficult to find the most affordable options. As a result, customers may need to do additional research on other websites to find the best deals.
Upgrade offers from cruise lines can be a great way to secure a better cabin for a lower price. However, if you book your cruise through Costco Travel, you won't be receiving any of these upgrade offers. While those who book directly with the cruise line may receive emails or calls offering upgrades, those who book through Costco Travel will not receive these notifications.
This is because Costco Travel does not frequently communicate with cruise lines and therefore cannot guarantee that their customers will receive upgrade offers. If the cruise line sends out an upgrade offer to those who booked directly with them, customers booked through Costco Travel will not be included in these offers. This also means that if a customer booked a lower class room and an upgrade becomes available, they will not be notified.
Customers who book through Costco Travel can still take advantage of sales or promotions offered by the cruise line, but they will need to call Costco Travel to make any changes as most cruise lines require the involvement of the customer's travel agent. While customers booked through Costco Travel may miss out on upgrade offers, they can still benefit from the lower prices and added value that come with booking through the retailer.
Pros and Cons of Using Costco Travel for Cruise Planning
Costco Travel offers a unique advantage for DIY cruise planners with its added value perks and bonuses, making it a great option for travelers looking for extra savings. Its agents are also known for going the extra mile to assist customers.
However, the difficulty in reaching an agent can be frustrating for some, with communication often favoring new bookings over existing ones. Costco Travel's booking site also needs an overhaul, with a more modern and mobile-friendly interface.
Despite these drawbacks, we would still recommend Costco Travel for its promotions and exclusive access to specialty amenities on cruises, as well as the ability to spend Costco Cash on items for future trips.
If you have experience booking with Costco Travel, feel free to share your thoughts and ask any questions in the comments.
My Additional experience with Costco Travel Cruises:
Myself and my girlfriend were looking for a cruise for 2, with an open mind as to our destinations and length of cruise. Thus, I looked at Costco Travel to see if I could find any suitable cruises for a getaway.
I searched for a cruise in the Carribean and the Bahamas in May: the website let me keep an open mind to the cruise length and cruise line, which was useful as I was looking for an affordable cruise and flexible on the dates I went away. The search yielded 225 cruises, and then gave me options to filter and sort these results accordingly. I then narrowed the search to cruises between 1 week and 2 weeks, which left 80 cruises available. According to the website, the 6 cheapest cruises required Costco membership in order "to view the special prices". I feel that this is an unfair induction into trying to get you to buying their membership. I then had to select the "Departure Port", and realized that 90% of the cruises departed from the USA or Puerto Rico. I expanded my search to include all destinations, hoping that some cruises from the UK would appear: finally, there are 19 cruises departing from the UK out of a total of 576 cruises.
Once I realized that there was a narrow range of non US departures for cruises, I still wanted to see how the website operated for people who could actually get a cruise from a suitable departure port. I selected a 7 night cruise from Honolulu to Vancouver at $529 per person: with taxes added this ended up being between $612 to $734 per person. I couldn't understand why the price given was within a range rather than being an exact price. I also wasn't given a time for the departure, and only a date. I attempted to get to the payment screen: I was eventually told that I needed a Costco membership number in order to get the cruise. Thus, I feel the website is almost useless unless you are already a Costco member and have loyalty to the brand. The entire point of booking online for myself and many other potential customers is that it is more convenient, quicker and efficient than the old methods of travel agencies and phone calls. I looked around the site on how to actually purchase the card and eventually found a screen which said the following "Currently the Costco Membership Application is unavailable due to system upgrade. We will be back online soon".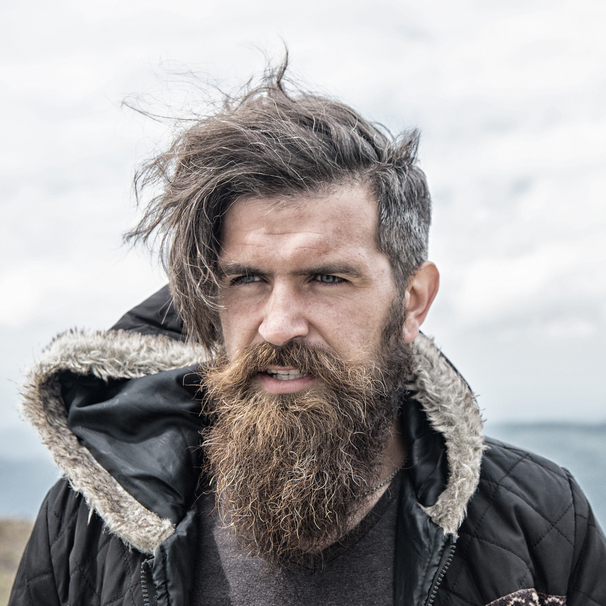 I am a professional travel writer and travel enthusiast who traveled the world twice, so I am sharing my firsthand knowledge about everything related to travel and spending time abroad.
Pros
large range of US departure cruises
cruises for wide range of budgets.
Cons
awkward website
lengthy and unclear registration process
almost exclusively cruises that depart from the USA.