What is Vacations To Go?
A wholly-owned subsidiary of Vacation Publications, Inc., Vacations To Go was established in 1984 under the concept that cruise lines and potential customers were both missing out. Cruise lines were losing money from empty staterooms that they couldn't sell at the last minute and customers wouldn't book cruises because of the high costs usually associated with them. Vacations To Go reached out to these cruise lines and convinced them to give deep discounts on unsold staterooms and cabins that were still available closer to the departure date. This way, millions of smart cruise shoppers could go on their dream vacation at a fraction of the cost – and with no difference in the amenities and services that full-fare passengers receive! Vacations To Go is now one of the largest sellers of cruises in the world, built on the fact that cruise lines are willing to sell cabins at the last minute, even if it's for a fraction of the cost.
Cruise lines reduce their prices further as the departure date approaches – often within 90 days or so. These last-minute reductions can save you anywhere from an additional 5% to 85% depending on the destination, how busy the season is, and how close to the departure date you make your purchase. This was made for people who have a flexible schedule and want to go on a cruise for cut-rate prices. If you're a planner like me and want to book everything a year in advance, Vacations To Go says they can find you some awesome early bird discounts as well. Other travelers such as the elderly, single cruise-goers, honeymooners, etc. will find special deals catered to them on Vacations To Go too! No matter what type of cruise you're looking for or when you want to go on it, Vacations To Go says they have you covered – and this review is going to delve into the details and separate fact from fiction.
Is Vacations To Go legit? Is Vacations To Go trustworthy? Why should you book with Vacations To Go?
Straight off the bat, I was comforted by the fact that Vacations To Go is a bonded and fully accredited travel agency. They are in good standing at several organizations such as the International Airlines Travel Agent Network (IATAN), the Airlines Reporting Corporation (ARC), and the Cruise Line International Association (CLIA).
They are an A+ accredited business on the Better Business Bureau website though they do have a customer rating of 1.57/ 5. To be fair, they had very few written complaints but after looking into them, I realized that most people left a bad review for VacationsToGo when they were really upset with the actual cruise line. For example, someone complained about dining staff not being able to put tables together for a large group while another person complained that they weren't allowed to board because they arrived late to the departure port. These things do not fall under Vacations To Go as people should realize that they're just finding you great deals, but in the end, it's the cruise line that's responsible for your experience.
Vacations To Go has a 2.⅖ star rating on ConsumerAffairs. A look into those reviews and complaints showed that a majority of them were made when the pandemic initially started and cruise lines were still trying to figure out the change/ refund policy that they would implement. Most of the other complaints expressed their distress in trying to cancel a confirmed booking. Other than that, there weren't many other problems that were consistent with the company.
The company has been recognized and has received some amazing feedback from the cruise lines they partner with on their website. A couple of examples include:
"Vacations To Go has been an incredibly supportive partner of Carnival's for many years. The VTG team is smart, passionate and driven, all of which have combined to make them extremely successful in what they do. We at Carnival value the excellent customer service skills and product knowledge their agents deliver and look forward to continued success together." – Christine Duffy, President (Carnival)
"My personal and professional relationship with VTG dates back many years. I knew from the start that we were partnering with a company that had the same high value placed on great customer service. We look forward to continuing on this same course for many years to come." – Rick Sasso, President & CEO (MSC Cruises)
What is the 90-Day Ticker on Vacations To Go?
A button on the left-hand side of the website, the 90-Day Ticker finds you all of the best markdowns on last-minute cruise deals (that are departing within 90 days). You have to register with the website, which is absolutely free to do, and you instantly get access to a list of available discounted cruises.
The list comprises details such as the cruise deal number, the length of the cruise, sailing date, departure and arrival ports, the cruise line and ship, and the star rating. You'll also see the brochure starting price and the Vacations To Go starting price, as well as the percentage of discounts that are applied. You can filter your results by the cabin or stateroom style and the price per night. You can also change the currency displayed if you prefer something other than USD if that's what you prefer.
The 90-Day Ticker will find you last-minute discounts for every major cruise line in the world. It is a great tool to have and I love how easy it is to use. The only negative that stood out to me is that you can't book the cruises through the website. Once you find a cruise deal that you like, you have to call their booking phone number (800-338-4962) to give your details and confirm the reservation.
How easy is it to use the Vacations To Go website? What is the best cruise discount site?
Other than being a little old fashioned design-wise, the Vacations To Go website is extremely easy to maneuver around. It is a little crowded but it loads very quickly and the home page is filled with details and easy-to-identify categories that could apply to you. Their 90-Day Ticker button is displayed prominently on the left hand side of the website, and below it, you'll find the Find a Bargain search engine. Across the top, you'll find links to cruise lines, ships & ratings, regions, ports, their specialties, single cruises, and their newsletter.
They have a long list of categories you can browse under their specialties:
| | |
| --- | --- |
| ●        Cruise and land tours | ●        Incentive cruises |
| ●        Family friendly cruises | ●        Luxury cruises |
| ●        Grand voyages | ●        Meetings at sea |
| ●        Groups | ●        Special needs |
| ●        Honeymoons | ●        Theme cruises |
| ●        Hosted single cruises | ●        Weddings |
| ●        Inaugural cruises | ●        World cruises |
I love that you can find any type of cruise based on what you're looking for. They give suggestions on which location would be best for you: honeymoon cruises in Tahiti, anyone? If it's a luxury cruise you're looking for, they'll suggest top cruise lines like The Ritz-Carlton Yacht Collection. They even have an awesome breakdown of which cruise lines are the most kid-friendly based on available facilities such as babysitting, teen center, underage disco, youth center, playroom, and/ or designated youth staff.
Everything is laid prominently across the website and using it is a breeze; you can access the information you need within minutes on Vacations To Go. Once you pick the cruise that's right for you, just call their customer service number where a designated cruise counselor will be appointed to you and will help you book the best cruise vacation.
The Vacations To Go website has a cruise-related FAQ that I found extremely helpful. Not only does it cover topics like "what is a cabin guarantee?" but they delve into the onboard experience as well. Topics such as "can I use my cellphone on a ship?", "what is the dress code for dinner?", and "how much should I top?" are great reads, especially if you're a first-time cruise-goer.
Another pro tip for when you're on the Vacations To Go website is to sign up for their members' club (which is free). You'll receive a newsletter filled with last-minute markdowns on upcoming cruises that won't be promoted anywhere. They would be hard to find unless you specifically go looking for these deals and you could end up saving hundreds of dollars on your cruise booking.
What cruise lines give senior discounts? Vacations To Go will find them for you!
Cruise lines sometimes give Vacations To Go customers special discounts. These include:
| | |
| --- | --- |
| ●        Age 55+ | ●        Past Guests |
| ●        EMTs | ●        Police |
| ●        Firefighters | ●        Singles |
| ●        Interline | ●        Teachers |
| ●        Military | |
When you're talking to your designated cruise counselor, let them know if you fall under any of these categories. They'll apply any and every discount they can find to make your deal sweeter and the savings could be significant. Even better, only one passenger in a room has to qualify for the discount for it to apply to everyone else staying there.
What is Vacations To Go's Cancelation Policy?
The cancelation and refund policy of each booking varies by the cruise line. When you book your cruise, you'll have to pay a deposit which could be up to 25% of your final fare; eventually, you'll have to pay the remaining balance by the final payment due date (usually 45 to 120 days before sailing). The penalties and fees imposed by cruise lines increase as the departure date approaches; you may be eligible for a full or partial refund depending on your cruise line's designated time period and when you cancel.
Your designated Vacations To Go cruise counselor will be more than happy to assist you with processing any changes or cancelations with the cruise line but have no say on the extent of the penalties you may incur.
–
Have you used Vacations To Go? Share your feedback by voting thumbs up or thumbs down on the upper right-hand corner of this review!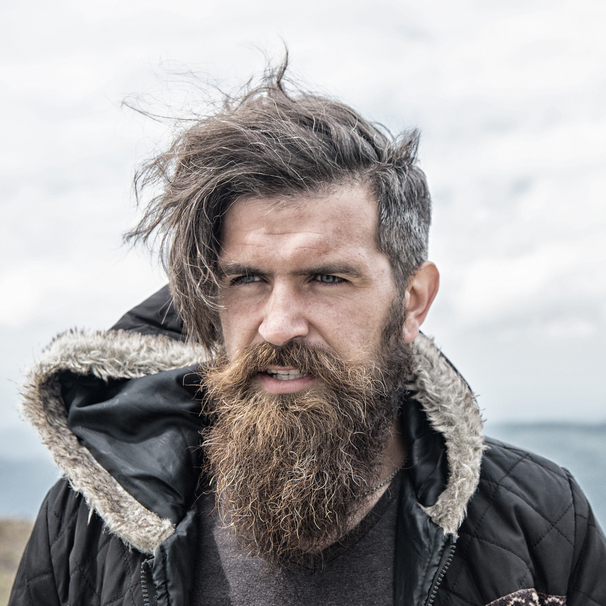 I am a professional travel writer and travel enthusiast who traveled the world twice, so I am sharing my firsthand knowledge about everything related to travel and spending time abroad.
Pros
Discount cruises for special groups
Free email notifications
Detailed information on cruise etiquette
Cons
Outdated website
Crowded homepage