What is MSC Cruises? Is MSC Cruises owned by Carnival?
A part of the renowned MSC Group, MSC Cruises claims to be the third-largest cruise brand in the world and is not affiliated with Carnival or any other cruise line. They present a wide range of offers on worldwide cruises, including last-minute deals, all-inclusive packages, and special rates to everywhere from the Bahamas and the Mediterranean to Europe and the Middle East. The company is based in Switzerland and they have been at sea for over 300 years. Their website boasts that the MSC Cruises family comprises passionate, well-traveled crew members who all work together to create an enriching and unforgettable experience for each of their passengers while respecting the natural environment they're in. The company also claims to know all the hidden treasures that keep them off the beaten path most cruise lines cover so that each of their cruises is a unique experience you won't get anywhere else. This review is going to take an in-depth look at all of these claims and the services offered by MSC Cruises and see if they are better than their competition.
Is MSC Cruises trustworthy? Is MSC Cruises a reliable site to book cruise tickets?
To better understand how trustworthy MSC Cruises is, I took a look at several different aspects including their rating and the comments on the Better Business Bureau website. With a rating of 1 out of 5, MSC Cruises started off a little shaky but had a solid reason; the company had nearly 400 complaints in the last three years combined but around 75% of those were made in the last year alone. Delving into the comments, I found that a lot of the complaints were due to the sudden cancelation of cruises and the length of time it takes to process a refund. I'd like readers to take into special consideration that the pandemic is unlike anything the world had ever faced before and that cruise lines, among other branches of the travel industry, were trying to face the problems as they were happening. They had to cancel voyages based on the guidance of governments and health authorities around the world to keep them and their passengers safe, though it is understood that the refund process should have gone a lot smoother and quicker.
None of the other complaints indicated that booking with MSC Cruises is anything but trustworthy. In fact, the MSC Meraviglia was voted the 'Best Large Cruise Ship' in 2021 by USA Today Readers' Choice Awards. USA Today Readers' Choice Awards also recognized them in 2020 as having the 'Best Cruise for Families' and the 'Best Ocean Cruise Line'. MSC Cruises was also recognized by Porthole Cruise Readers' Choice Awards 2020 and The Points Guy Editors' Choice Awards 2020 for being one of the 'Top 5 Best Ocean Ships'.
How easy is it to use the MSC Cruises website?
The MSC Cruises website has a simple aesthetic and is very easy to use. They give you the option of seeing available cruises right on the home page; you can include details such as the number of passengers, destination, departure date, and departure port so that the results are refined to your needs. Once you get to the page of results, there are additional filters such as the number of nights, your choice of stateroom, and also a choice of which vessel you'd prefer to cruise on if applicable. It compares fairly the same to other cruise line booking sites in terms of features, and overall web design.
The search results load up fairly quickly and are great for easy to scan. You'll see the name of the cruise, the vessel, how many nights, the departure and arrival ports, available dates, and the approximate cost per person on the list of results. You can click on any of the ones that interest you for a more detailed itinerary; the full itinerary gives you a breakdown of the arrival and departure time from each port throughout the entire trip. You can then click on 'See Details' to choose your exact dates, see the change/ cancelation policy, and view the meal plan offered. It then gives you the option of selecting your stateroom which includes interior, outside with partial view, ocean view, balcony, suite, and super family (if available). I like that you can click on each room for more in-depth details such as whether it has double or single bedding, if the room has a television, wifi, etc., and what amenities are in the bathroom if any at all. This additional feature really makes it easy to choose which stateroom is best for you, especially since there are pictures as well.
Once you choose your stateroom, the website prompts you to choose an experience. There are three options: Bella, Fantastica, and Aurea. The Bella Experience comprises comfortable staterooms and buffet and main restaurant dining, while also giving you access to the Kids Club, Broadway-style theater shows, and all sports, pool, and fitness facilities. Fantastica includes all of what Bella offers as well as breakfast in bed, room service, priority dinner seating, additional kids' activities, and one complimentary professional photo. Aura includes all that of Bella and Fantastica with an additional unlimited drinks package, complimentary access to the spa, one massage, priority boarding, and access to private sundecks. While the Bella Experience is included with the base price of the cruise, the Fantastica and Aurea Experiences do have additional costs. This is fairly in line with what other cruises offer; though the actual benefits may vary, they do have a base with any add-ons of your choosing.
You're then asked to pick your particular stateroom and are then led to prompts for passenger details and payment information. All in all, the MSC Cruises website was very easy to use and I liked the fact there was a link on the home page for a list of all of the best cruise deals available at the moment. If you don't have a popular destination in mind, browsing through the deals could motivate you and also save you some money.
All this being said, there are a few things the MSC Cruises website could improve on. One, they often and repeatedly prompt you to sign up for their exclusive emails via a pop-up. Even if you close the pop-up window, indicating that you're not interested, the pop-up continues to periodically do what it does best and just pop up while you're browsing their website. Two, the website does not have a blog with any articles on cruise-related topics such as suggestions on places to go or anything inspiring at all; it does, though, have a static page that covers topics like how the embarkation process is and onboard payments work.
What makes MSC Cruises different from other cruise lines?
While MSC Cruises is on par with what other cruise lines offer in terms of their website, rewards programs, etc., there are a few instances where I found MSC to outshine their competition.
While they do offer cruises to the Caribbean and the Bahamas, MSC's other cruises are what really caught my eye. They have cruises to experience the northern lights in Europe and to walk through the charming cobblestone villages of the Meditteranean. They have even more unique experiences such as cruises on the Red Sea from Saudi Arabia and in the breathtaking landscapes of South Africa.
Do MSC Cruises have a rewards program?
MSC Voyagers Club offers exclusive privileges to guests who book with the company year after year, such as priority boarding, complimentary photos, and discounts in onboard stores, depending on the type of membership they have. It is free to join and they are currently offering an additional 5% off your cruise fare when you sign up for the classic membership. You earn points each time you cruise with them, which you can use for purchases, etc., and the more points you earn, the higher your membership level. There are five membership levels you can progress to; benefits start off with 5% cruise discounts and personalized luggage tags to priority boarding and specialty tasting menus. It is important to note that you must book a cruise with them every three years otherwise the membership will be automatically canceled and any points earned prior will be forfeited.
How can I reach MSC Cruises customer service?
It is extremely easy to contact MSC Cruises customer service. Their phone number, which is 877-665-4655, is listed prominently in the upper right-hand corner as soon as you enter their website. This is kind of a surprise since many travel and tour companies try to veer away from phone calls and instead steer customers to automated responses and virtual chat assistants. They do have a contact us page with a form you can fill for someone to look over and respond as well.
–
Have you used MSC Cruises already? Share your feedback by voting thumbs up or thumbs down on the upper right-hand corner of this review!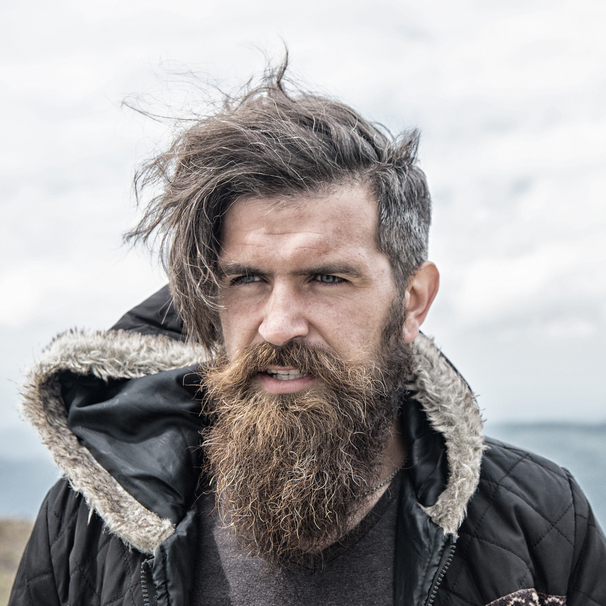 I am a professional travel writer and travel enthusiast who traveled the world twice, so I am sharing my firsthand knowledge about everything related to travel and spending time abroad.
Pros
Over 300 years of experience out on the sea; third largest cruise brand in the world
Cruises veer off the beaten path so they're unique
Cruises all over the world; from the Bahamas and the Mediterranean to Europe and the Middle East
MSC Meraviglia was voted the 'Best Large Cruise Ship' in 2021 by USA Today Readers' Choice Awards; several other awards
Website is extremely easy to navigate
Three different experiences; first one included in the base price, so you only pay for what you want
In addition to sport & pool facilities, the cruise ships also host theater productions, have spas, & several dining options
MSC Voyagers Club is free to join and rewards loyal customers with extra benefits
Easy to contact live agent customer service representative instead of automated responses and virtual chats
View rooms in 360 degrees mode to get good idea of what to expect
MSC Voyagers Club rewards loyal customers
Cons
1/5 Better Business Bureau rating; research shows it's mostly due to pandemic
Recurring pop-up asking you to sign up for their exclusive emails
No blog containing useful information on cruises or where to visit
MSC Voyagers Club rewards have stricter rules than other cruise lines; membership is automatically canceled if no cruise is booked within three years
Strict rules for members of MSC Voyagers Club
No blog containing useful information on cruises or where to visit