What is BeWelcome?
BeWelcome is a hospitality exchange service between people who are looking to experience local life at a destination, and the people who live there who are willing to open up their homes to travelers. It's basically Couchsurfers but on an international scale and on a gift economy platform – meaning that hosts do not charge for lodging.
You can use the platform not only to find a place to stay during your journey, but also to connect with fellow travelers from around the world. It's all about meeting people, whether it be your host or other travelers. You can first meet them online through the BeWelcome website and meet them in real life during your adventure. BeWelcome makes sharing your adventures and experiences while meeting new people fun, safe, and easy.
One of the best things about BeWelcome is that it is not limited to a certain location such as North America. You can use it if you're taking a day trip just hours away from your home, or you can use BeWelcome for a trip you're planning to the native villages in the Himalayas. If there's a host there, you're welcome to stay there.
With BeWelcome, you can find hosts and guests from anywhere in the world.
Is BeWelcome free? How is BeWelcome free for hosts and guests?
The program is free to all hosts and guests to use, and hosts cannot even charge guests for the lodging that they provide. The endeavor is operated by BeVolunteer, a non-profit organization composed solely of volunteers that is based in France. Even the website is created on a free, open-source software called the BW-rox platform. They are proud to claim that they are "a free, open source, not-for-profit, democratic community."
Is BeWelcome a dependable company?
Based on reviews left on numerous websites, BeWelcome is a reliable company that you can trust – once you connect with a host. Users have not had bad experiences after connecting with a host or actually experiencing the lodging. That being said, there have been complaints about hosts not being active, making it difficult to connect with them, as well as not having enough hosts in certain destinations.
Can you get scammed by BeWelcome?
While I couldn't find them on Consumer Affairs or the Better Business Bureau, BeWelcome was listed on Trustpilot. Even so, there was only one review of the company which gave them an average rating of 3.7 stars out of 5 stars. The review highlighted the company's exceptionally good service, organized website, and how it's great to meet and get to know people as you travel.
There aren't any specific reviews that portray people getting scammed. Since money doesn't exchange hands, there's no way to be tricked out of your money. My only concern as a reviewer was that hosts would confirm accommodation for visiting travelers but then not be there or not be available when they arrived. There seems to be some vetting process through BeWelcome that stops this from happening since there are no complaints as such.
How does BeWelcome work? Is it easy to use the BeWelcome website?
BeWelcome has an easy-to-follow website, but the main site only gives you an understanding of what they offer. You can't see how the platform works unless you create an account and log in.
Once you log in, you're taken to a dashboard-style home page that has your messages and notifications, latest updates on forums, and other online activity. As you scroll down, there are additional boxes on the dashboard to volunteer, donate, and for other general BeWelcome news.
You can use the navigation bar to find a place to stay, join community discussions and groups, learn about different tools for hosts and travelers to stay safe, and to volunteer in BeWelcome's development.
The Community page proves to be extremely useful; there are discussions on everything you can imagine such as events like the Green Walk in Brussels, chat groups for travelers 40 years old and above, and discussions dedicated to gay and gay-friendly travel. There's no topic that hasn't been discussed when it comes to traveling anywhere across the globe safely.
One of the things that really stands out about the BeWelcome website is that there are hosts not only offering a place to stay, but are also offering experiences such as a meal, to improve language skills, or to even go out and see local life with them.
How can I find a place to stay using BeWelcome?
Once you log in, the navigation bar has a 'Find Members' drop down, where you then click 'Search by Location.' Once you type in a country, it appears on the drop down and you pick the province closest to where you need accommodation.
For the sake of this review, I searched for hosts in a couple of countries such as Sri Lanka (10 hosts total), South Africa (16 hosts total), Cambodia (6 hosts total), and Russia (191 hosts total). While the lesser traveled destinations had few hosts, I was surprised to find that they had hosts at all.
When the list of hosts available comes up, you're privy to information such as their username, age, gender, and location. You can also read a little summary bio about the host. On the right-hand side, you'll see how many travelers they've accommodated via BeWelcome. You can click on their profile to see more information like how many guests they can accommodate, the languages they speak, hobbies they have, travel experiences – and you can then use all of this information to find a host that seems right for you.
There is the option to 'Request Stay' or 'Send a Message' to get started. You'll have to provide information such as arrival and departure date, number of travelers, and a short message which you can send to the host explaining your journey and adding any information you feel they might find helpful in deciding whether or not to share their home with you.
The process is fairly easy and seems like a fantastic way to travel for cheap while also meeting tons of other people around the world. It's perfect for travelers who don't just want to visit tourist attractions but prefer living like a local and experience new cultures firsthand.
How can I register as a traveler on BeWelcome?
Registering as a traveler on BeWelcome is fairly easy. There's a sign-up button at the very top of the website as well as when you scroll further down. There are five steps: login information asks for information such as preferred username, password, and email address. They also ask you whether you are able to provide accommodation or open up your home to other travelers. Being a host is completely optional and is not required if you solely want to be a user.
They then ask you for some personal information such as your first and last name, native language or preferred language, date of birth, and gender.
On the third screen, it asks you to set your hosting location. This is mandatory for the sign-up process even if you choose not to be a host. If you are uncomfortable sharing your location, this part might stop you from signing up. I couldn't find a way to continue the sign-up process without choosing a hosting location. That being said, you can pick any random location to choose as your own.
And to complete registration, you have to decide whether or not you want to receive their newsletters, agree to their Terms of Use and Privacy Policy, and confirm the summary of information you inputted. Once you do so, you are signed up for BeWelcome and are able to log into the website (once you confirm your email address via an automated email that's sent to you – check your junk folder in case it isn't in your inbox because that happens a lot with BeWelcome emails.)
How can I register as a host on BeWelcome? How many members are on BeWelcome?
Registering as a host on BeWelcome is exactly like the process mentioned above for registering as a traveler. The only difference would be that on the first page you would say that you are able to provide accommodation and you would choose your hosting location appropriately.
Once you've registered, you can edit your profile to share as much or as little information as you would like.
Currently, BeWelcome has over 176,680 members and is active in 224 countries. The users registered on the website speak over 314 languages and have left over 22,750 positive comments about BeWelcome and its services.
Does BeWelcome have a mobile app?
BeWelcome does not have an iPhone app, but the website is easy to access on Safari. There is an Android app available on Google Play.
How can I reach BeWelcome customer service?
The navigation bar drop down has a 'Contact Us' section. You can choose a category such as an account problem, a safety issue, or to report a problem in a forum or group. You are then able to add a short message and a customer service representative will get back to you shortly.
–
Overall, the website is easy to use but I would suggest it for when you're traveling to more popular countries so that you have multiple hosts to choose from.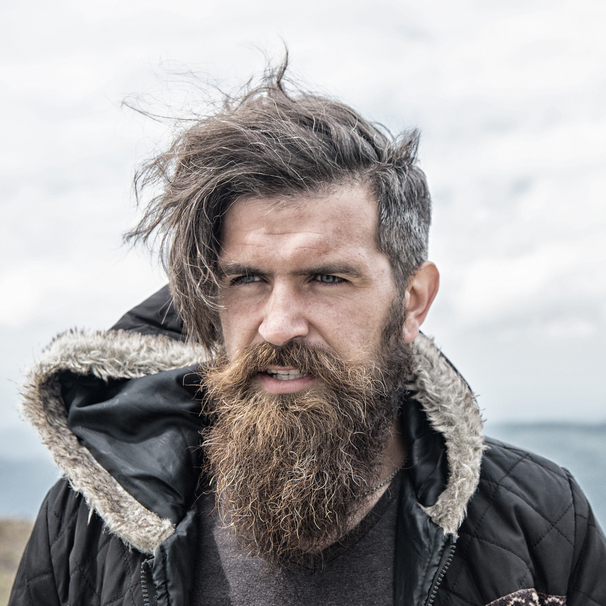 I am a professional travel writer and travel enthusiast who traveled the world twice, so I am sharing my firsthand knowledge about everything related to travel and spending time abroad.
Pros
Connects travellers with locals via a simple platform
Events and groups connect likeminded people
Good blog with thousands of entries
Cons
Limited number of hosts and little feedback on each one
Out-dated website