There is no doubt that COVID-19 has put a huge strain on people's lives, including their travel plans. Directly speaking, it looks like how we travel could change forever. For example, airlines are talking about changing the seating format on planes to enhance social distancing, and getting through TSA may take much longer than it already did.
Once tourist attractions start opening and stay-at-home orders get lifted, we can see travel slowly getting to its new normal. The smarter choice for this summer may actually be a road trip. Once dreaded because of its long travel hours and closed spaces, road trips may be the "it" vacation this year because it'll allow you to explore different destinations, stay in close proximity only with your friends and family, and will give you the choice of staying away from crowded spaces while still being on an adventure.
We have compiled a great list of tips and tricks that will make a huge difference in your road trip and help everything go as smoothly as possible.
1. Clean your car before, during, and (of course) after your trip.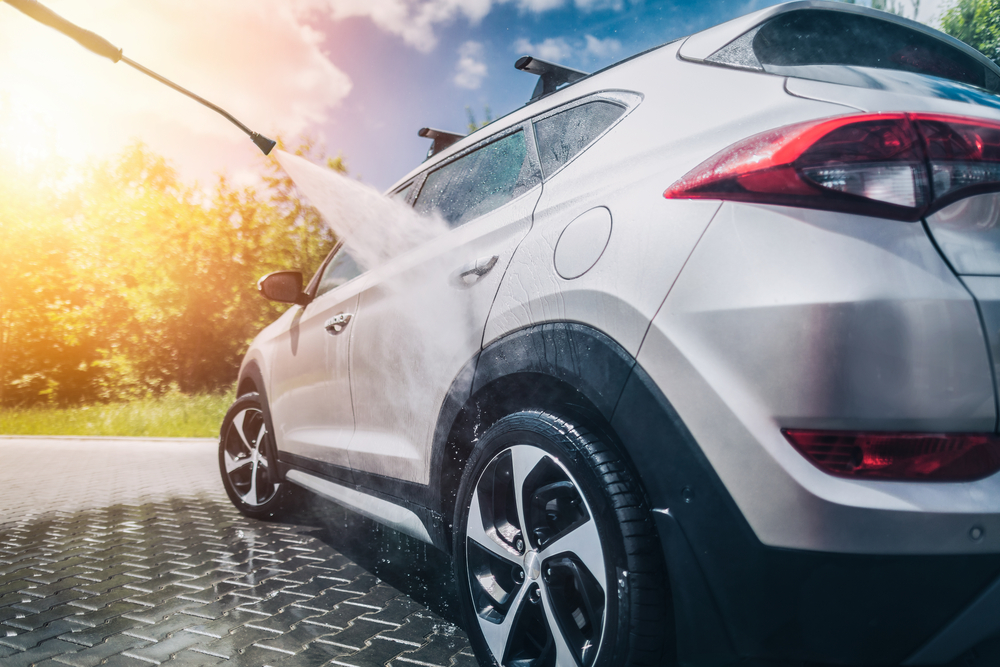 Even if you are like me and can handle a slightly messy car, listen to me when I say that it will drive you crazy after a couple of days. Give your car a deep, detailed cleaning before you even embark on your journey. Throw out all the old fast-food wrappers, napkins, receipts, and other junk that is piled up in your vehicle and start your trip with a clean slate. You are going to be spending a lot of time in your car and you don't want to spend most of it playing "what's that smell?"
As your trip progresses, take some time every few days to just clear out some of the chaos that is sure to build up while you drive. It's easy to do since most gas stations have windshield squeegees and trash cans right next to the pumps. You can take it one step further and even give it a quick vacuum for a couple of quarters. Be sure to take along paper towels, wet wipes, trash bags, and hand sanitizer to deal with any accidental messes that happen along the way. And our biggest tip to making sure your car is clean and smells nice during your road trip is to pack dryer sheets. That's right, straight-from-the-laundry-room dryer sheets. You can place some under your car seats and in other random places to give a subtle pleasant aroma. It's also great to rub into cleaned and dried car seats to get rid of the smell of vomit in case anyone gets a little car sick along the way.
2. Make sure your vehicle maintenance is up to date.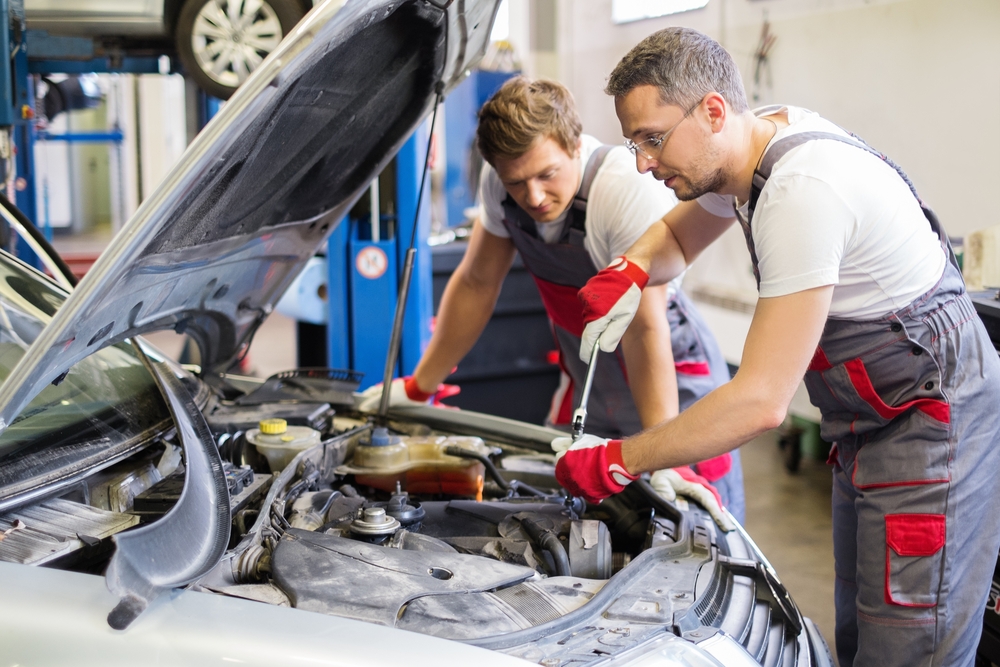 Most breakdowns can be prevented by having your car serviced before a road trip so have your car checked by a mechanic you know and trust approximately a week before your scheduled trip. Make sure that your brakes, tires, all of the car's fluid levels, and anything else that could cause problems are checked and up to date. Keep an eye out for your headlights and taillights as well to avoid getting a ticket while on the road. Let your mechanic know how long you'll approximately be on the road so they can let you know of anything you might need to change along the way. Helpful things to keep handy in your car are extra wiper fluid, a tire pressure gauge, jumper cables, and a spare tire kit with a jack, lug wrench, etc. Pro tip: make sure your spare tire is fully inflated as well.
3. Join a roadside assistance organization.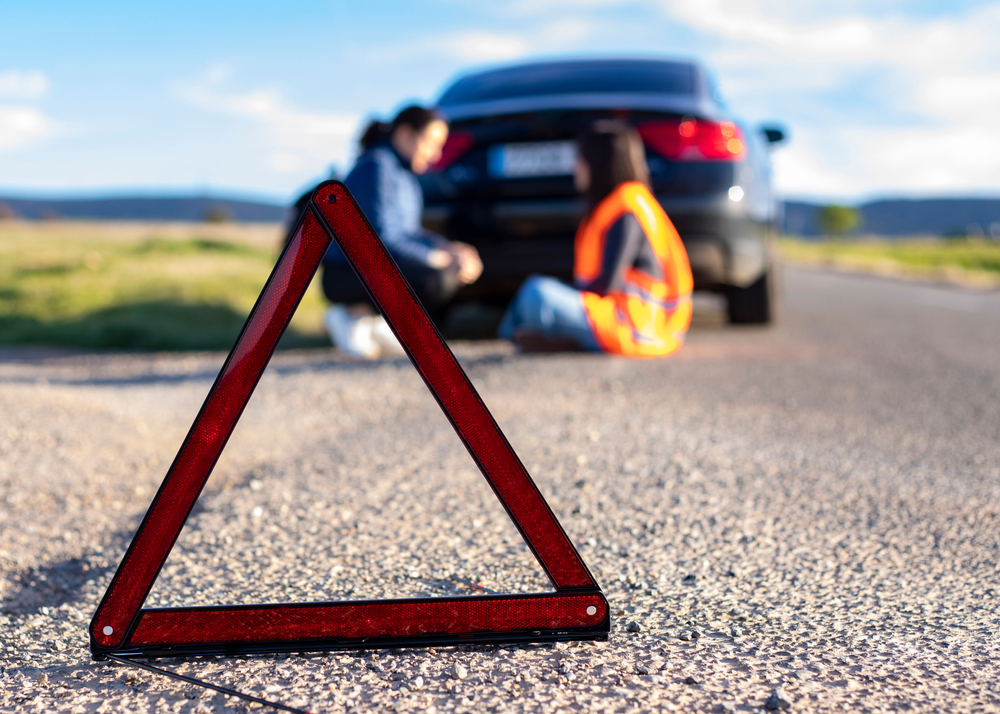 If your luck is anything like mine, you'll break down in the middle of nowhere. Be prepared by joining one of many roadside assistance organizations. These companies have tow services and mechanics all over the country and a quick call to customer service will save you a lot of hassle and make you thankful that you don't have to walk 15 miles to the nearest gas station. It's one of the safest and most responsible things you can do, but before you dish out extra money, talk to your car insurance company. Several insurance companies offer roadside assistance to their customers and you don't have to pay anything more than what you already are.
4. Pack an emergency kit.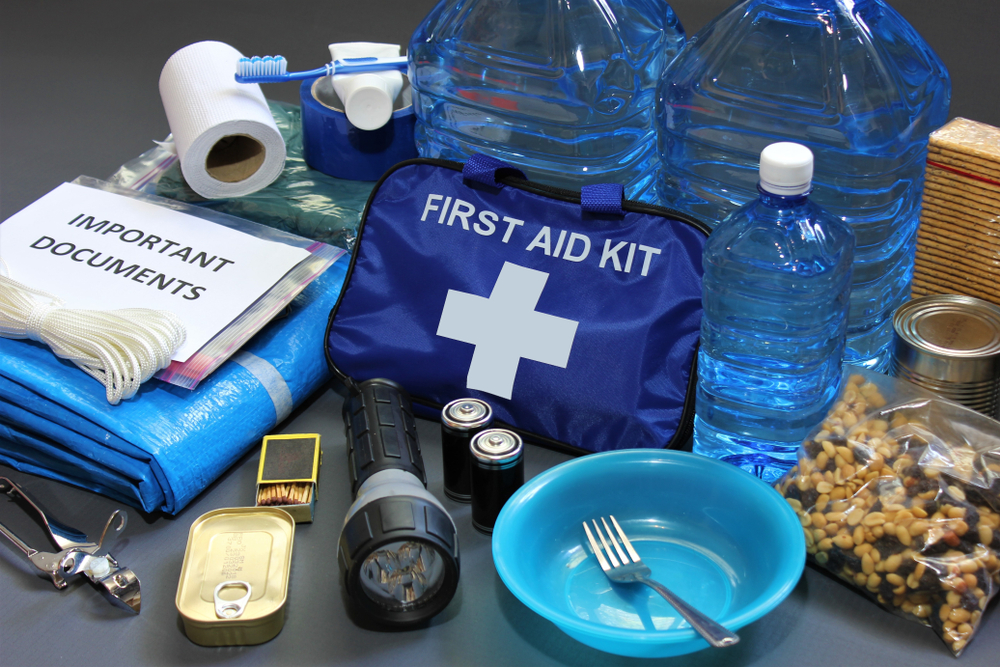 Maybe I've watched too many disaster movies but keep in mind that packing an emergency kit takes little time, barely any money, and almost no space. Start with a gallon of distilled water; don't forget to replenish this from any grocery store after you use it. Another easy addition is a first aid kit – you can get a ready-made one from Target or Lowe's, or you can create your own complete with Band-Aids, gauze dressing, crepe rolled bandages, disposable gloves, safety pins, tweezers, and more. Some of the other items to include in your emergency kit are a flashlight, extra batteries, flares or reflectors, a blanket, and hand warmers. Depending on where you're going you might want to also include a folding snow shovel, an ice scraper, tire chains and a tow strap, and a bag of sand to help with traction in case you get caught anywhere.
5. Bring a spare car key.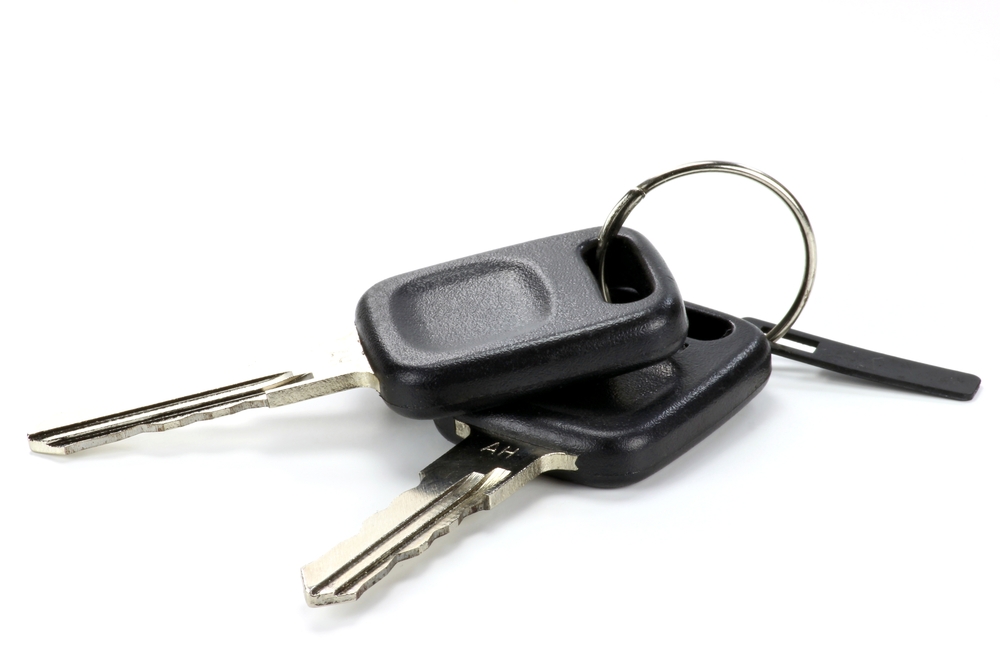 This might sound really obvious but you'll be surprised how many people get stranded because of dead key batteries. Having your car keys die on you while you're thousands of miles away can be a serious downer during your road trip. You can't start your car and you can get locked out without access to any of your things. Take an extra set with you so you don't have to call roadside assistance, hike in search of replacement batteries, or have someone back home send you your keys via UPS or FedEx.
6. Get a gas card.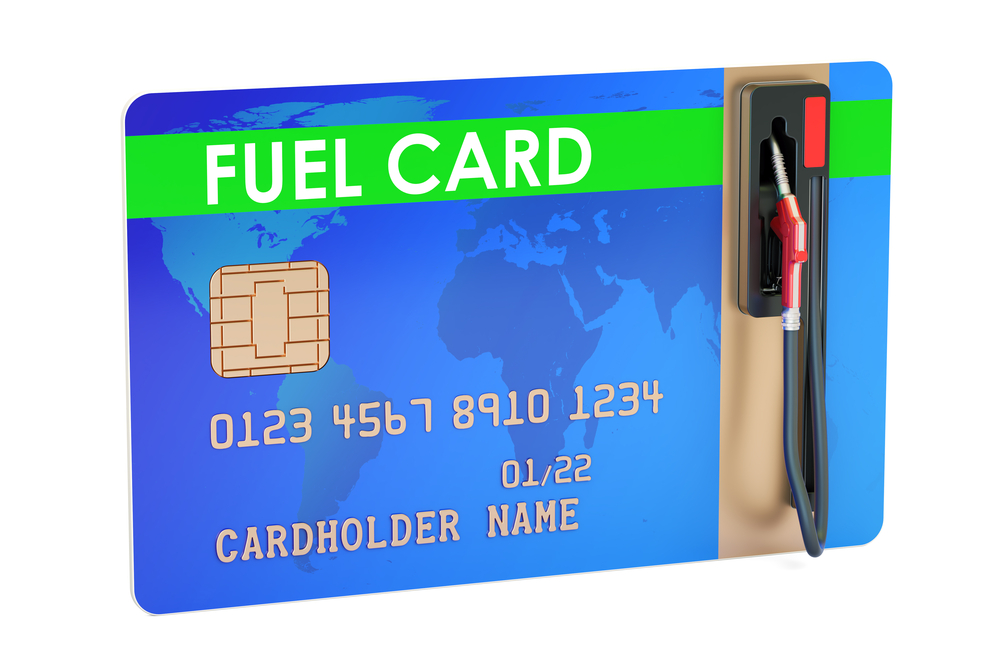 You are going to be driving long distances on your road trip which translates to you buying a lot of gas along the way. Most major gas stations like Royal Farms or Exxon have their own points program. They're easy to sign up for and you'll get free points every time you fuel up. In turn, you can use the points to purchase more gas in the future, buy discounted groceries, or even get cashback on hotel stays. Some of them save you tons of money as well, with some offering five cents or more off for every gallon you pump. Do not overlook this minor tip that can come in handy on any road trip.
7. Make sure all driving documents are up to date and you have a clean driving record.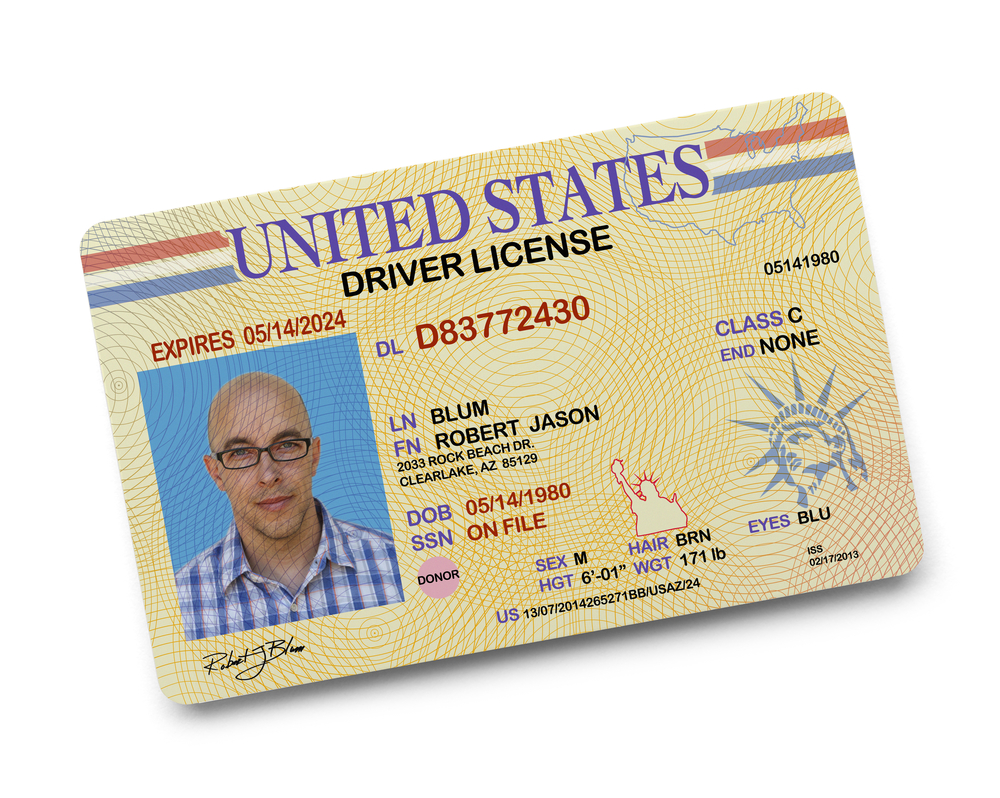 Have a parking ticket that you just never bothered paying? What about a court date you just never showed up for? Make sure that you've taken care of all loose ends before heading out on the open road. You don't know how local cops will react where you're going and you don't want to end up in jail for a $75 ticket you could have easily cleared up before leaving.
Don't forget your license, registration, and insurance. I suggest keeping a photocopy of your driver's license in your car in case you lose your wallet during your trip. Be sure that your insurance is updated and will last you for the duration of your trip. In case you have to get a new insurance card in the middle of your trip, many car insurance agencies allow you to access it on their app or website. You can also call your agent to have them email you a copy.
8. Pack light so there's space for souvenirs.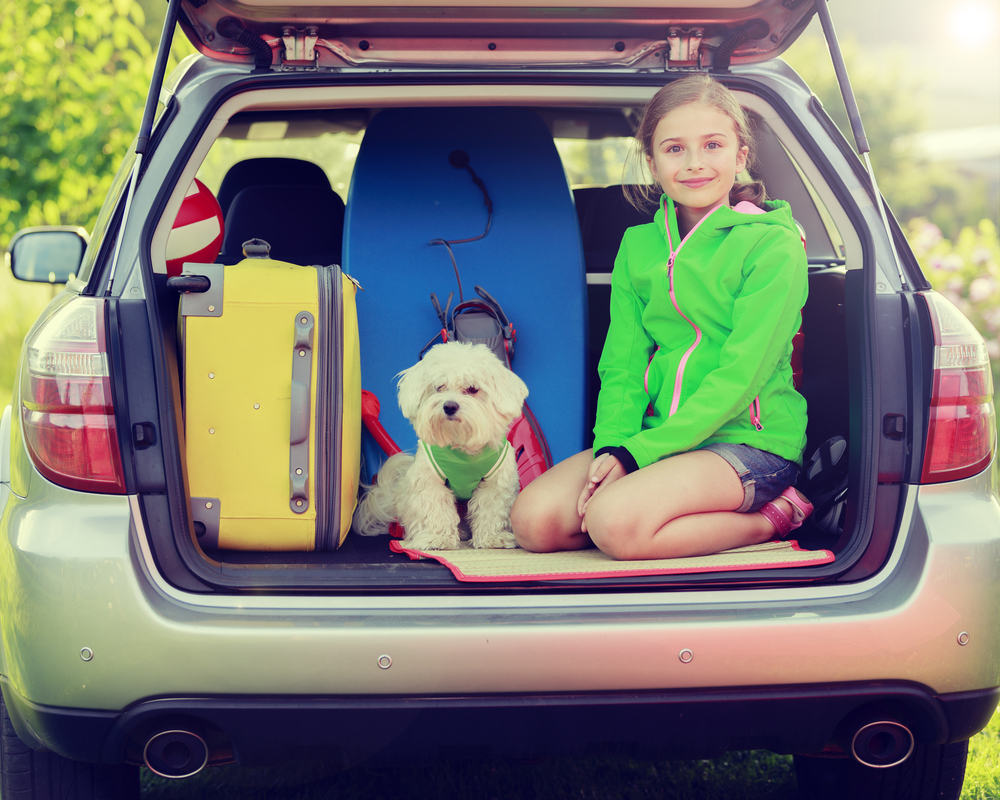 No matter where you're going or how long you've planned your road trip for, chances are you're going to come across a few souvenirs here and there. Turquoise jewelry in Arizona, a cheese wheel from Wisconsin, wine from Napa Valley – no matter what piques your interest, you're bound to find something you love and can't return home without. You're going to regret not being able to purchase them because your vehicle is too full of suitcases and stuff. Pack your essentials, pack some fun things, but definitely keep trunk space for trinkets or you'll regret it.
9. Speaking of souvenirs, follow those weird billboards.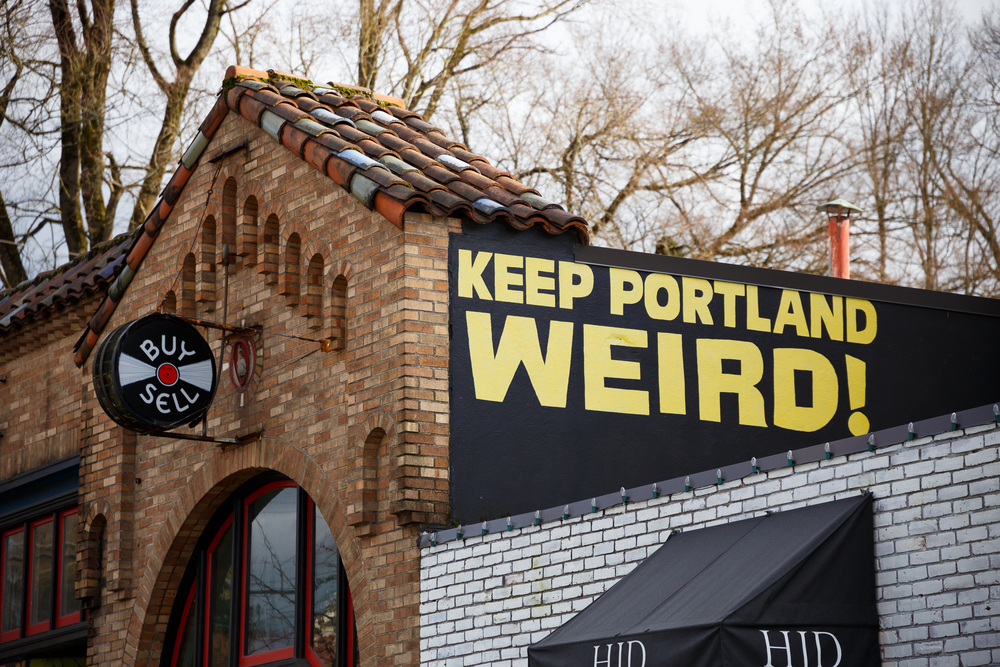 You know the ones we're talking about. Those billboards with signs like "Home to Baby Alligators" or "Free Peanut Brittle Samples". These places can usually be found right off the exit and are filled with local drinks and snacks, and souvenirs like t-shirts with state slogans or fun refrigerator magnets. These small-town destinations are super fun and you'll probably meet some fellow travelers along the way.
In addition to following the weird billboards, we also suggest going in search of the "world's largest" everything. You'll want to visit popular tourist destinations wherever you're going, but you don't want to miss the kitschy attractions that claim to have the world's largest ball of twine like in Kansas or the world's largest bottle of catsup such as the one in Illinois. These off-beat sights are super fun and if you happen to see a sign for one, definitely make a stop.
10. Divide all the things to do.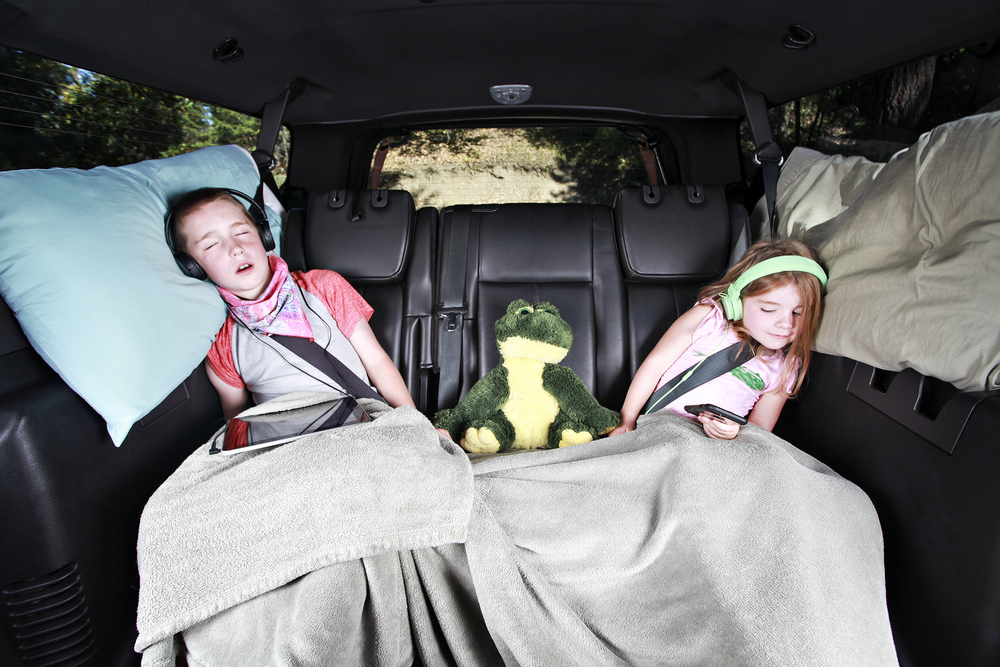 We're going to start with the most obvious one: take turns driving. Split driving between all the passengers so everyone has a fair chance to take in the surroundings, relax, or enjoy a little nap so they feel rejuvenated. A little tip is to take a neck pillow – though most people use it on an airplane, neck pillows work everywhere and can be really helpful on a road trip.
Other things to consider dividing are certain tasks that need to be done. For example, one passenger may be good at finding restaurants that meet everyone's dietary needs, while another might be awesome at navigating. Divvy up all these things to do between your travel companions so that things get done efficiently and everyone has fun. You can use the resources listed on TravelSites to help; for example, the 'Food Near Me' page is filled with apps and sites you can use to find local goodies to feast on.
11. Carry cash and coins for tolls and parking meters.
If you're planning on getting on highways or going into small towns, which you definitely will, take some change with you. Toll roads pop up in random places and you don't want to head back home to a bunch of fines from the Department of Transportation. Change comes in handy when you're parking in small towns that don't have parking meters with credit card slots or parking apps to pay online. Pro tip: pack a bunch of quarters in pill bottles so that they're easy to count out.
12. Don't forget the entertainment.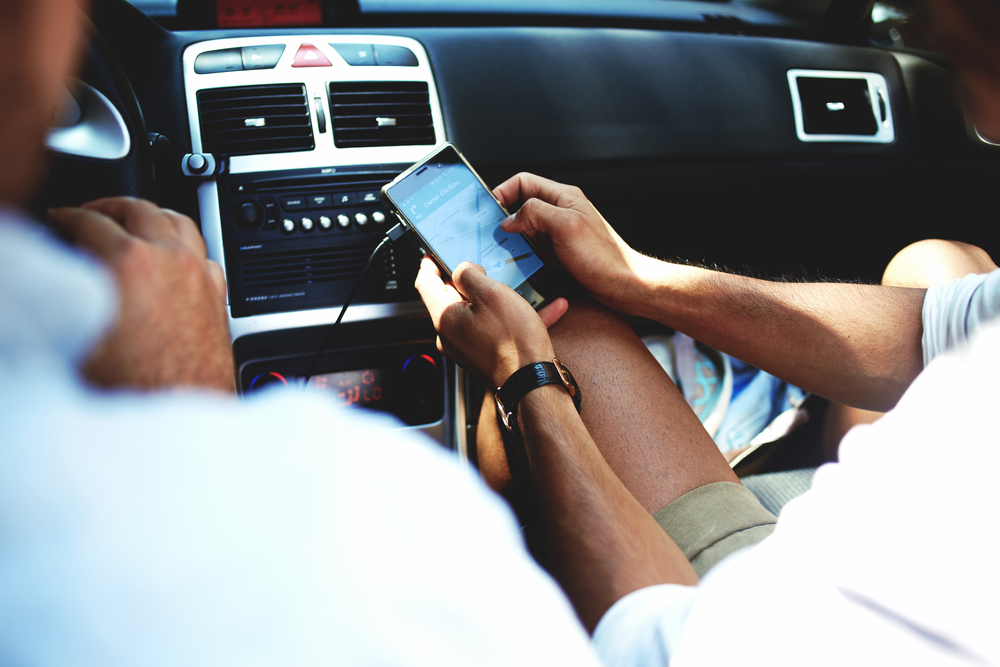 You're going to be on the road for days, if not weeks. Make sure that you've got all your entertainment sorted before you go. We suggest downloading some apps to your phone ranging from music and movies to books and games. Apps like Podcasts, Audible, or Pandora are perfect for listening to while you spend hours driving down a lonely road. The radio isn't always dependable, nor is cellular data, so make sure you have options that work while you're offline. May I suggest also going old school and burning a "road trip cd" filled with songs you love; it'll be the soundtrack to your adventure and hearing any one of those songs later in life will fill you with good memories of your trip.
Other things to keep in mind include making sure you have all the electronics necessary to keep your entertainment afloat. In addition to basics like your phone charger, you might also want a cable to connect your phone to your radio, though most newer vehicles connect to your phone via Bluetooth. You can stock up from our list of 'Travel Accessories Stores'.
–
A road trip is one of those things that you'll remember for the rest of your life. Each one is different and can take you on an adventure you'll fondly think of once it's done. There are just a couple of last suggestions: always text a friend or family member your location and plans, especially if you're traveling alone, take a lot of pictures because you're going to want to look at them later on, be safe, and have fun!