It's 2022. We're here. We're queer. And honestly, we can go wherever we want for our next vacation. Sadly, even as I write that last sentence, I know that it isn't 100% true. Of course, we can't be stopped from going to a particular vacation destination but there are still several countries that have laws against same-sex relations or even criminalize forms of gender expression; there are over 70 countries that have anti-gay stances. Surprisingly, several of them even have death sentences as punishment and you can get prison time in countries such as Barbados, Jamaica, Lebanon, Maldives, Singapore, and Saint Lucia.[1]
This means that even if we visit, we can't freely be who we are or enjoy the relationships we're in publicly. I've even had friends turned away from their hotel booking because the hotel had a policy against guests in same-sex relationships, and while they took a stand and decided to stay somewhere else, others have been forced to pretend to be siblings. It's outrageous, especially in this day and age.
But ignoring all the negatives and focusing solely on the positive, this article is going to cover various LGBTQ+ friendly travel destinations. Not only are people of the LGBTQ+ community accepted, but they are also invited, embraced, and celebrated. Check out this list and start planning your 2022 summer getaway today!
10. Mykonos, Greece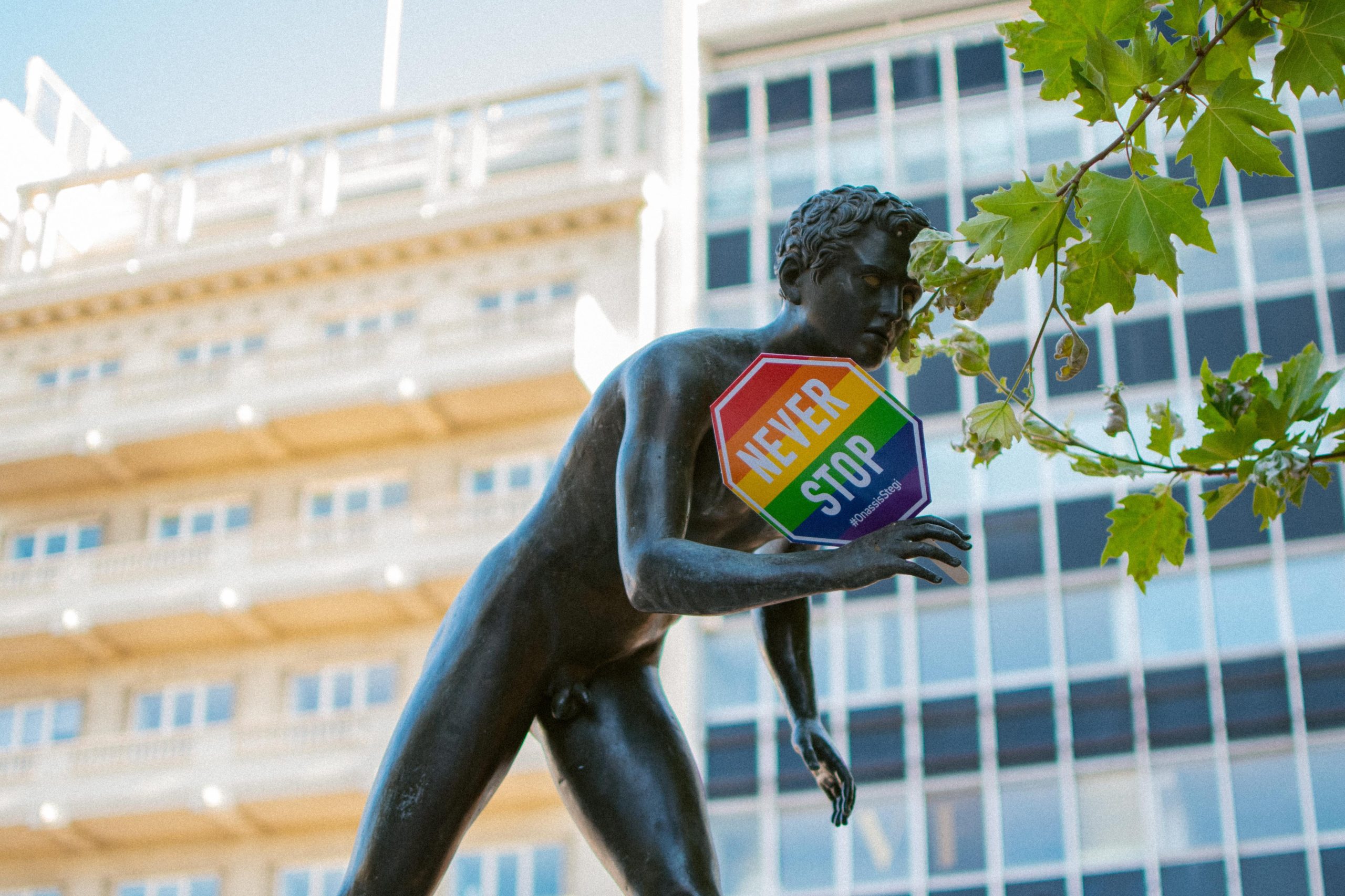 Mykonos is a legendary travel destination when it comes to gay travel. The Greek island is very LGBTQ+ friendly and is perfect for those who want to vacation in style. People have been flocking there for their luxurious getaways since the 1970s – when Jackie O and Gracy Kelly vacationed there – need I say more?
The fabulous playground for gays, lesbians, bis, trans – absolutely anyone – has been compared to the likes of Ibiza and Bangkok, and rightfully so. And though there is something for every type of traveler, Mykonos really is very elegant and high-end in comparison to other LGBTQ+ friendly travel destinations. You'll find that the locals are very welcoming and open-minded and that there are several businesses that cater specifically to the gay community. Much of the accommodation in Mykonos specifically is considered gay-friendly, marketing their products toward queer travelers looking for sea, sand, and sun.
Spend a day on Matoyianni Street which is where all the designer retail stores worth going to can be found. The cute pedestrian alley also has plenty of trinket and souvenir stores, a couple of art galleries, and several cafes and restaurants. Afterward, head over to the clothing-optional Elia Beach or to the Super Paradise Beach Club which is usually packed with celebrities, models, and other VIPs.
There are so many LGBTQ+ events hosted in Mykonos every year. Xlsior Mykonos is a week-long party usually held toward the end of August. You'll find a combination of quality clubbing, pool parties, beach parties, and more. It is one of the most sought-after events during the European summer season. Even if you miss out on the pride event, you can have fun any time of the year by going on a Gaily Tour, having a couple of drinks at Jackie O', or going on a gay cruise to Delos & Rhenia islands.
9. Puerto Vallarta, México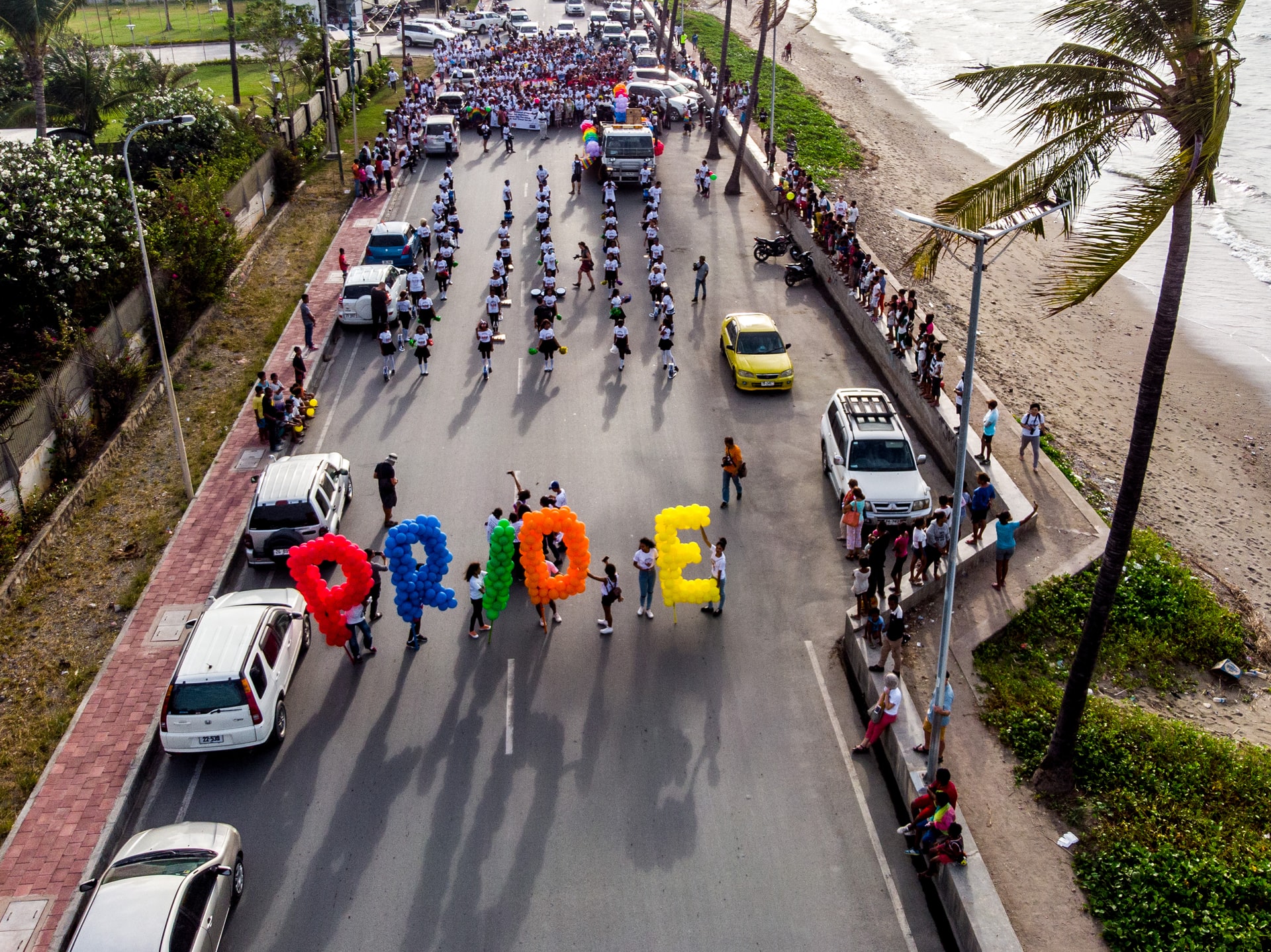 If you love the golden sand beaches and azure waters of Mexico, then you'll be glad to know that Puerto Vallarta is considered the gay beach capital of the country. LGBTQ+ flock to the Mexican tourist destination throughout the year because the weather is always nice – not just in the summer.
Puerto Vallarta has been a gay-friendly community since the 1980s and they've had an onslaught of businesses that cater to the LGBTQ+ community pop up over the years. Today, you'll find several budget and boutique stores, hotels, cafes, bars, restaurants, nightclubs, and attractions. Playa de Los Muertos is one of the most popular beaches with gay travelers and is often called 'Blue Chairs' because of all of the blue chairs scattered across the beach laid there by the surrounding resorts. There's a rush during the busy season, which is from November to March, but it's got a decent crowd the rest of the year as well – honestly, I prefer the rush season because you meet so many different people from all over the world. The beachfront hotels always gather a high concentration of LGBTQ+ visitors since they market their products as such. There's a general party atmosphere that's perfect for socializing and free of any hostility or judgment.
The elegant Oceano Sapphire Beach Club is another one of my favorite spots when in Puerto Vallarta. You can enjoy authentic Mediterranean specialties while taking in the sunshine and ocean breeze. Their suites will have your accommodation right in the heart of the 'Romantic Zone' and include luxury amenities like premium-quality linens and postcard-worthy views of the ocean. It's not all just lounging and sunbathing while in Puerto Vallarta; you can partake in fun activities like fishing, snorkeling, scuba diving, sailing, boating, and going on whale-watching tours. The beachside resort town also has art galleries, theaters, and is a quick ride away from hiking in the lavish mountains of the Sierra Madre.
It's no surprise that Puerto Vallarta is the home base to several LGBTQ+ events. Puerto Vallarta Gay Pride is an annual eight-day event that starts with opening night celebrations and extends to include a themed party in the park, several pool parties and beach parties, multiple art and cultural events, concerts and other live performances, and of course, the main event – a lively parade. Gay Puerto Vallarta Halloween is another memorable weekend in the making. Combining hedonism and culture, the celebration is just one neverending party and procession. With the celebration of the Day of the Dead, it's more than just costumes and dancing. There are also tons of Mexican fairs with workshops, performances, plays, souvenir stands, and food stalls.
8. Montreal, Canada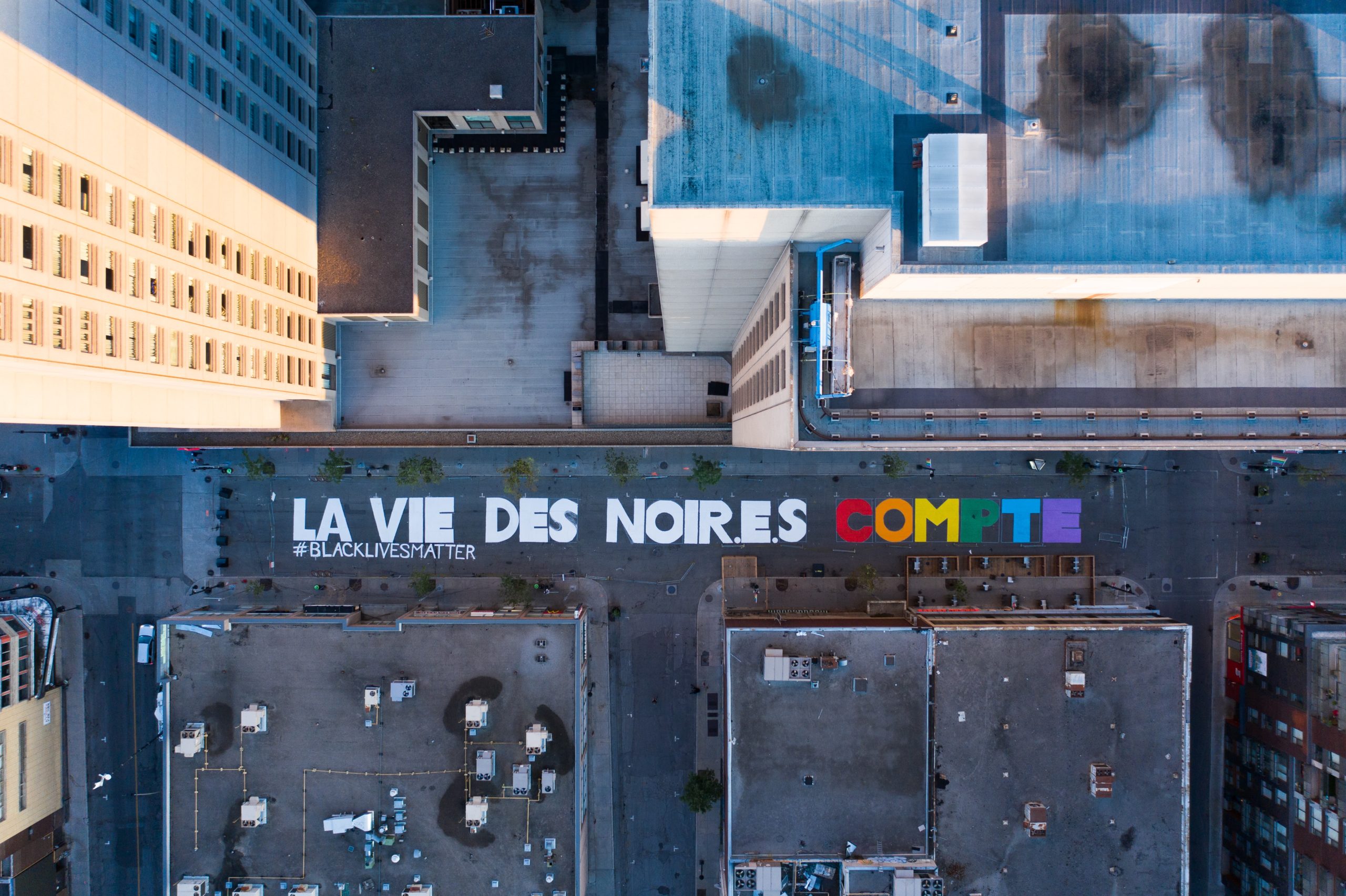 Montreal, especially the province of Quebec, is an extremely LGBTQ+ friendly travel destination and you'll find that many of the local establishments market their products and services toward gay travelers. There are actually very few destinations that embrace people so openly and without criticism as Montreal does and Canada's LGBT laws are more advanced than almost any other country in the world.
Montreal is home to one of the most notable gay neighborhoods in North America, simply known as Gay Village or Le Village Gai in French. It's where I always start any trip to Montreal because the predominantly LGBTQ+ neighborhood has such vibrant energy that it will instantly put you in a good mood. In the compact mile or so stretch, you'll find a large array of shops, restaurants, bars, clubs, and other venues that largely cater to members of the LGBTQ+ community. Rue Sainte-Catherine, which is something of a main street, becomes pedestrian-only in the summer months to safely navigate the large crowds that flock there. Go on a walk, take in the sexually suggestive artwork, and have a coffee or a quick meal at Le Mousso or O'Thym.
Montreal Pride is one of the most massive pride festivals I've come across and is usually held during the peak of summer right in the middle of August. The festival lasts around a week and has a varied itinerary ranging from a parade and drag show to several live entertainment performances and discussion panels on important social topics. Though it's one of the most famous LGBTQ+ events in Montreal, the annual Divers/Cité Arts and Music Festival at the end of July is also a week long and attracts a large crowd. Attendees can watch movie screenings, witness musical and dance performances, and they even have an opera performance scheduled for their 2022 lineup. There are tons of other LGBTQ+ specific events held in Montreal throughout the year such as the theater-focused Festival TransAmériques, the world-famous Black & Blue Party, the Image+Nation LGBT film festival, the Just for Laughs comedy festival, and the naughtier Montreal Fetish Weekend. The latter is a week-long party that attracts people from all over the world and the tickets and passes to the events usually sell out very quickly. Events range from workshops and fashion shows to cocktail parties and themed club nights; everything has an underlying kink to it like their "Burlesque with a Pervy Twist" by Kabaret Kink.
7. Honolulu, Hawaii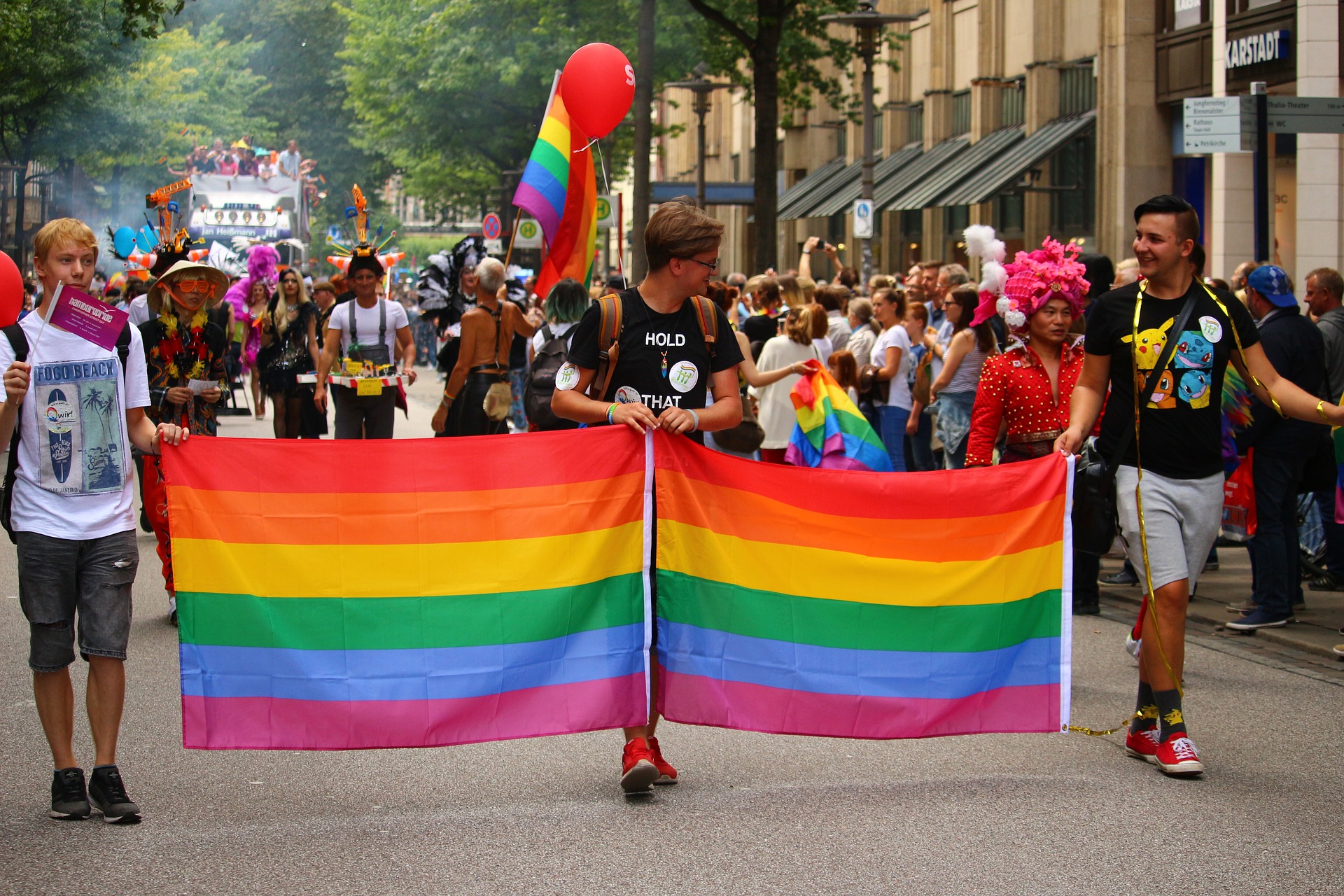 Same-sex relationships have been recognized and accepted in Honolulu since the 1970s with Hawaii being one of the first six states to legalize it. If you're part of the LGBTQ+ community, then you'll receive the same legal rights as non-LGBTQ+ people, and even better, the people of Hawaii are extremely kind and very acceptable of all lifestyles, so you won't have to minimize your PDA (if that's your thing) or deal with funny looks and stares (which we all know still happens). The gay and lesbian community has a long and rich history in Hawaii, having been a part of the culture for centuries. You'll find that much of the islands, especially Honolulu, are notable for embracing the LGBTQ+.
The annual Honolulu Pride Festival hosted by the Hawai'i LGBT Legacy Foundation is one of the most anticipated events of the year. It takes months of hard work for the amount of planning and thought that goes into it, and you'll see why when you see the parade, vendors, exhibits, performances, and other events that comprise the busy itinerary. There are tons of other LGBTQ+ centered events like movie screenings and pool parties scheduled throughout the year, especially in October which culminates with the Honolulu Pride Festival.
Waikiki Beach is world-renowned as the epicenter of Honolulu's gay neighborhoods. You can spend the day sunbathing and swimming at the famed gay beach, Queen's Surf. There are also chances to snorkel, visit the extensive local aquarium, and watch movies on a large screen outdoors on the beach. There are also several gay bars and nightclubs that embrace the tropical getaway atmosphere, combining it with the amenities and features you would expect of an establishment that caters to the LGBTQ+ community.
Other venues I enjoy visiting while in Honolulu are Scarlet Honolulu (their drag shows are awesome), singing karaoke at the lively Wang Chung's, and unwinding at Bacchus Waikiki. Let's not forget that Honolulu is anyways a resort town and that there are tons of entertainment options no matter what your interests are.
6. Berlin, Germany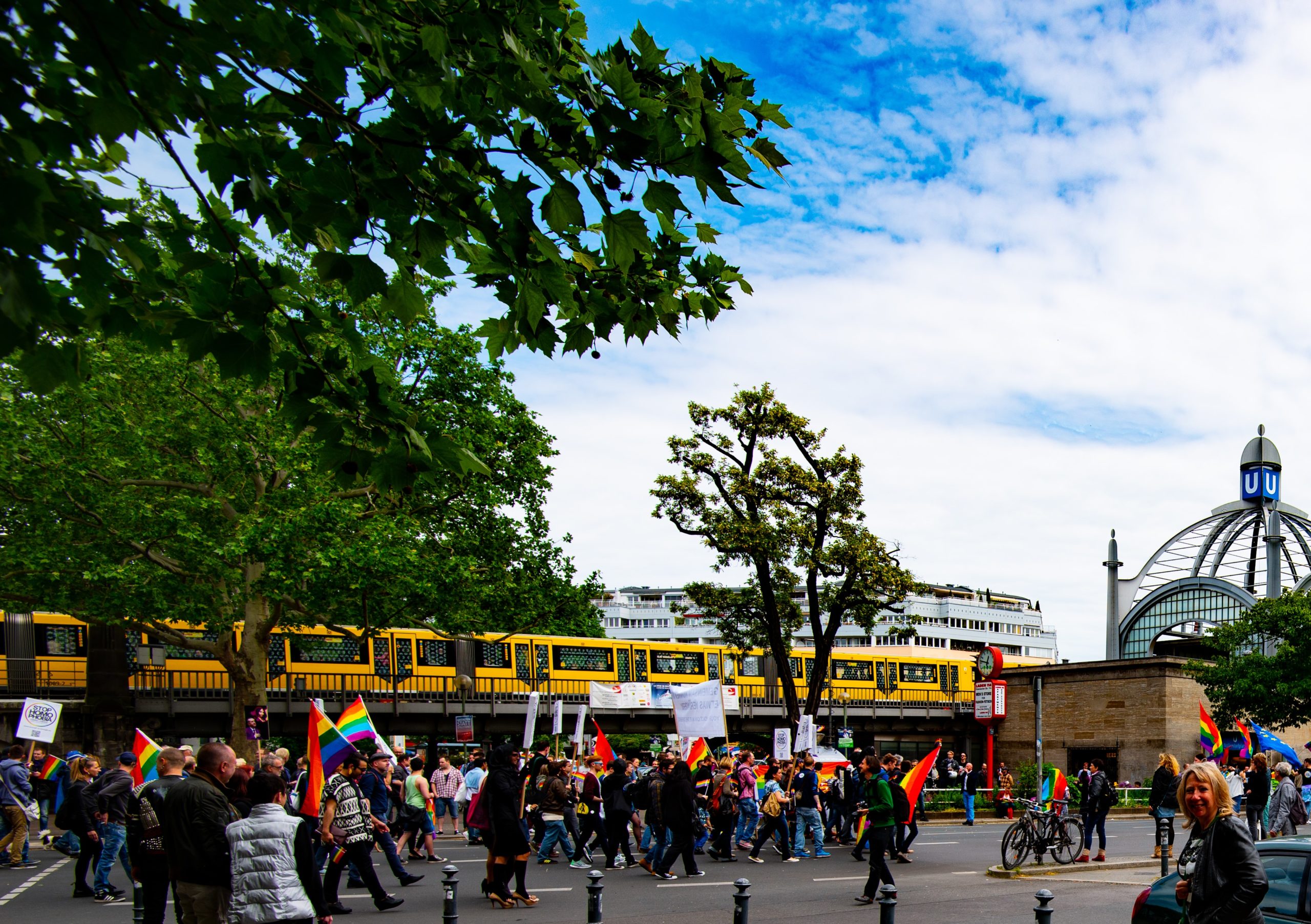 Sixteen years before Germany legalized same-sex marriages in 2017, they were already allowing couples to register their partnerships so that people would have valid, recognized proof of their relationships if need be. It's fair to say that LGBTQ+ rights have evolved drastically over the years overcoming hurdles such as decriminalizing discrimination, enabling adoption, and so much more. Today, Berlin is recognized as one of the most LGBTQ+ friendly cities in the world, with research showing that 87% of Germans believed that homosexuality should be accepted by society.[4]
Berlin has an active LGBTQ+ community with a rich and extensive history of gay culture that has shaped the city you see today. Many districts within the city customize and cater to the gay and trans community, with one of the most popular of them being Schoneberg. Schoneberg is the first gay village to be established in the world, paving the way for Philadelphia's Gayborhood, Hell's Kitchen in New York, Zona Rosa in Mexico City, and many more around the world.
You'll find the streets lined with gay-oriented establishments with everything from gay bars and pubs to restaurants, boutiques, and bathhouses. Everything you'll come across is centered toward openness and inspiring self-expression, no matter how you identify or your preferences. Not only do they have the best nightlife but you'll also come across renowned live performance venues and the famous Kreuzberg Quarter.
Being such a welcoming capital, Berlin is also the base for many LGBTQ+ events such as the XPOSED International Queer Film Festival, the Lesbian and Gay City Festival, and the International Conference on LGBT Travel, Tourism, and Hospitality. The Lesbian and Gay City Festival is my absolute favorite because it's just like one big never-ending street party. You'll find yourself amidst an energetic buzz of live music, market stalls, food stalls, and performances and exhibits by LGBTQ+ artists.
Other experiences that you shouldn't miss are the drag show at Betty F's and exploring the dark rooms of Berghain. If you're looking for something a little more low-key and relaxing, then go on a queer walking tour that will showcase several queer bookshops and the world's first queer museum while learning about how Berlin was a pioneer of gay and lesbian rights.
5. Key West, Florida, USA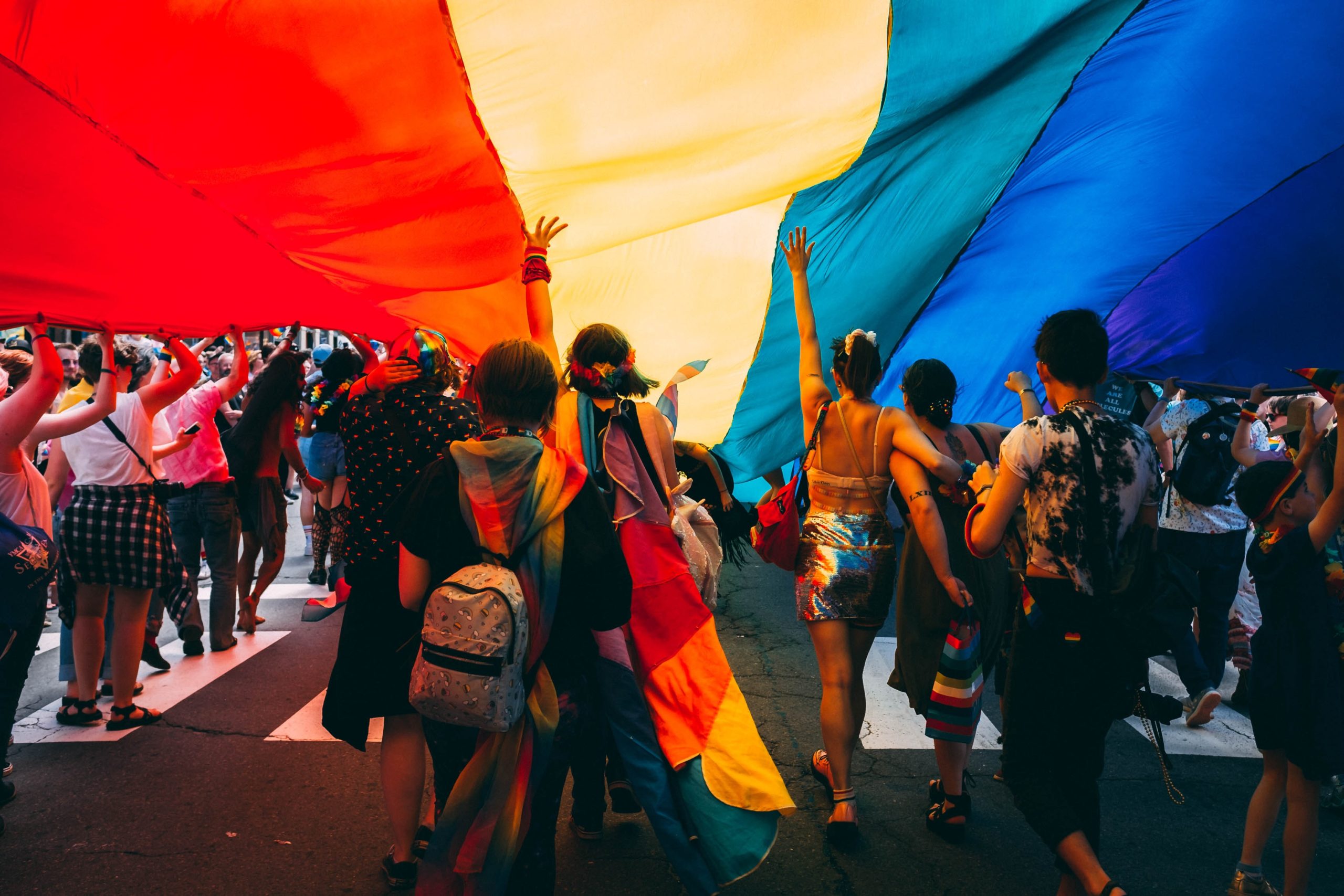 Florida is quite an LGBTQ+ friendly state and you can find venues that cater specifically to the gay and lesbian community in several touristy cities like Miami or Orlando. But Key West is an entirely different type of gay capital, attracting new residents and visitors all year long since the weather is always so nice. It is recognized as a top LGBTQ vacation spot, with tons of catered facilities that are accepting, welcoming, and open-minded. They're one of the few places to even have a local openly gay politician.
Your gaycation in Key West starts with an amazing accommodation at one of the many hotels that are either TAG approved or a member of the International Gay & Lesbian Travel Association. The Hyatt Centric Key West Resort and Spa is a popular four-star LGBTQ-friendly resort that has four stars and is one of my favorite places to stay when I'm down there. It's right in the heart of things, meaning you can spend your vacation dining and dancing at some of the best restaurants and clubs that cater to the LGBTQ+ or indulge in water sports and visit famous attractions – you'll be within walking distance of everything.
There are not just one or two pride festivals in Key West – there are several and I wish I could attend all of them. Key West Gay Pride is held every summer and has an entire itinerary of things to do for five whole days. Starting with a luncheon and a kick-off party, the celebration also comprises a naked pool party, wine tasting, sailing expeditions, a bartender competition, a ball, drag brunch, and so many different theme parties. Other than pride festivals, there are also LGBTQ+ events like Gay Spring Break celebrations, and LGBTQ+ aligned adult summer camp, and Womenfest, where thousands of women from all over the world take over Key West during Labor Day weekend.
In addition to the many gay-friendly hotels, bars, clubs, and restaurants, you'll also find activities that are customized to ensure you have the best experience such as shopping expeditions, snorkeling, sailing, fishing, and diving. There are also tons of tour experiences you can choose from based on your interests – the walking tour of local LGBTQ+ friendly eateries is one of my favorites.
Key West is awesome not only because of everything they offer and all of the LGBTQ+ needs that are catered to, but because when you're there, you truly feel like you can be yourself. No inhibitions, no restricting yourself from displaying affection publicly, nothing – you're free to be who you are anytime and every time you're in Key West.
4. Johannesburg, South Africa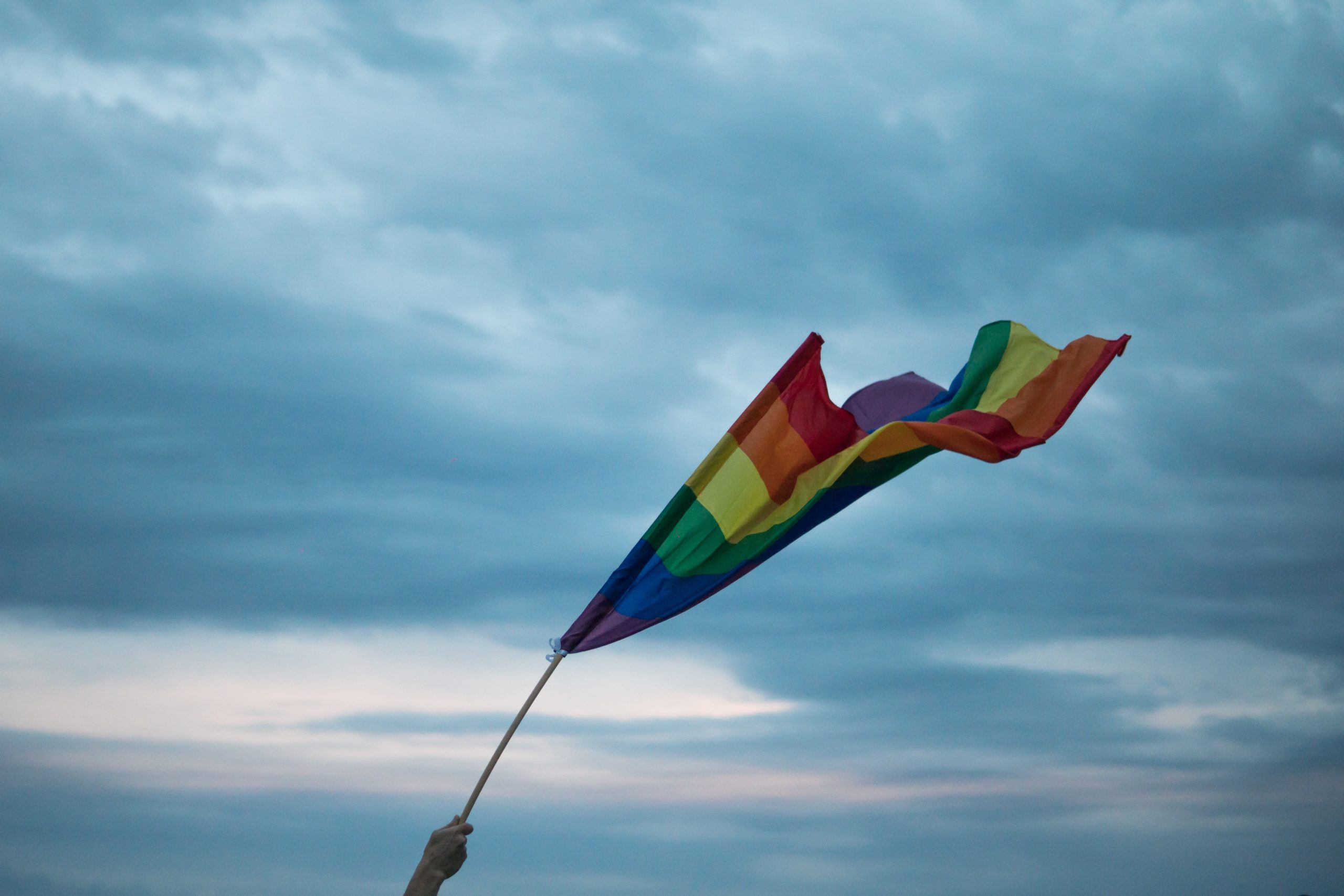 When I tell my LGBTQ+ friends just how accommodating and gay-friendly South Africa, specifically Johannesburg, is, they're always surprised. The African continent is known to be quite the opposite in fact, but South Africa has pushed the boundaries for years. The LGBTQ+ community in SA enjoys all of the same legal rights as non-LGBTQ+ citizens; this includes legalizing same-sex marriages, outlawing discrimination in schools and the workplace based on sexual orientation, and even enabling same-sex adoption, IVF, and surrogacy treatments. They are actually lightyears ahead of other countries, making them an awesome LGBTQ+ friendly travel destination choice for your next vacation.
Johannesburg Pride is one of the largest LGBTQ+ events in that part of the country. Having had their first event in 1990, it is the first pride parade to not only be held in South Africa but in the entire African continent. The pride parade isn't only a celebration but also a political, social, and activist movement. Though this continues to be the largest pride event in Africa, there are several others such as Cape Town Pride, Durban Pride, and Nelson Mandela Bay Pride.
There are tons of trendy restaurants, bars, and cafes that are not only accommodating but embrace the LGBTQ+ community. The sprawling mega-city has a major gay community, which is awesome because in some places just because they have legal privileges, gay and trans people are not always accepted by society; you'll have fewer people staring and giving you funny looks when in Johannesburg compared to the rest of South Africa. That being said, I would still suggest refraining from public displays of affection even in the main city.
Melville is the hub that locals and visitors flock to, with its modern thinking, creative energy, and a plethora of clubs, cafes, restaurants, and nightlife that are popular with the LGBTQ+. Popular venues that are suggested include the vibrant Babylon The Joburg Bar, Beefcakes Johannesburg, and Trouble Bar.
3. Sydney, Australia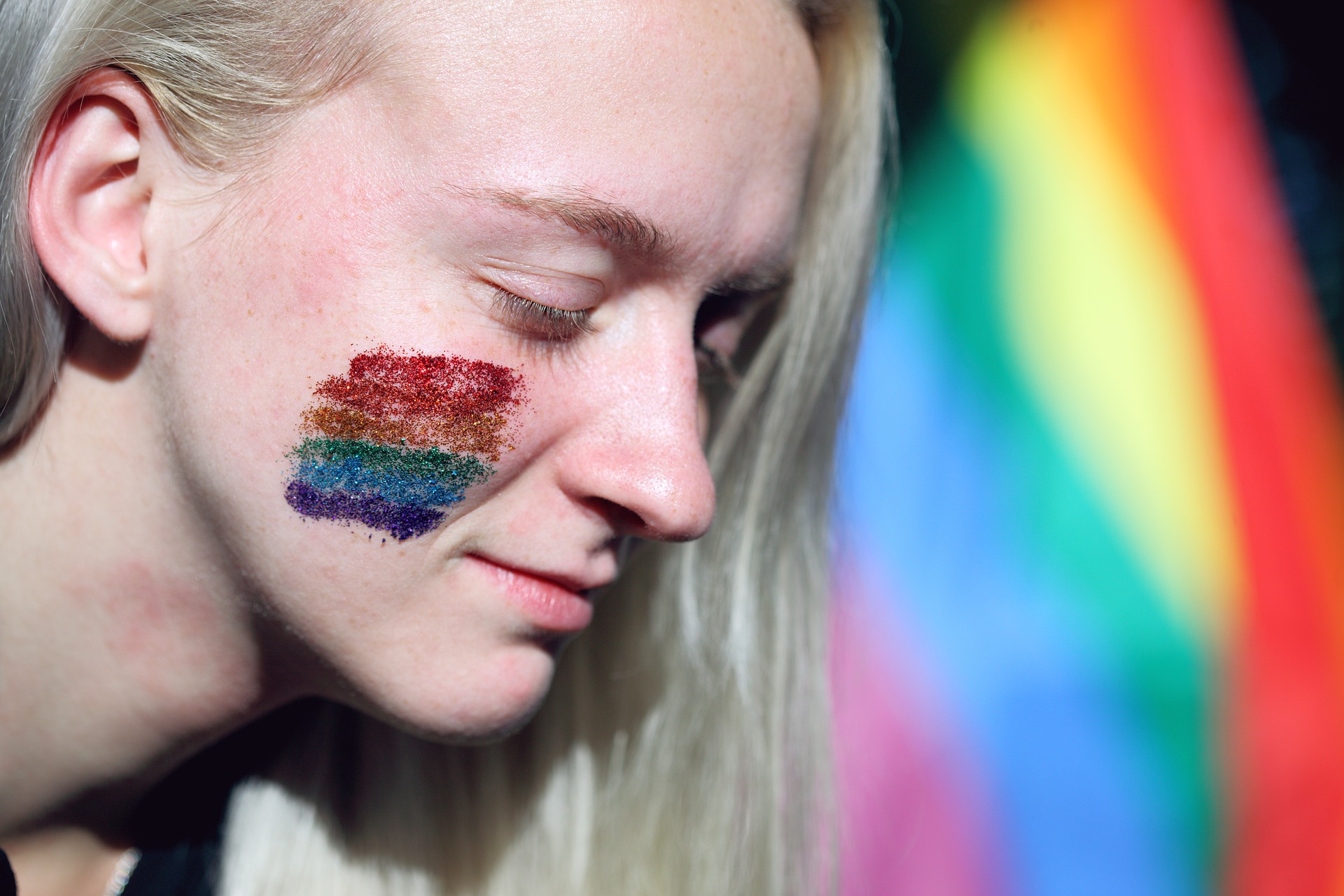 Australia is one of the top five most supportive LGBTQ+ friendly travel destinations in the world, only coming behind other travel hotspots such as Canada, Spain, Germany, and the Czech Republic. Even a poll conducted back in 2013 showed that nearly 80% of Australians believed that homosexuality should be widely accepted by society.[3] You'll find same-sex couples and LGBTQ+ friendly communities throughout the country. Even before same-sex marriages were legalized in 2017, several Australian states recognized same-sex relationships and granted domestic partner benefits.
One of my most favorite reasons to visit Australia is the Sydney Gay and Lesbian Mardi Gras. The festival started in 1978 and has been active for over 40 years. Hundreds and thousands of Australians, as well as international visitors, come together every year for it, making it one of the largest pride festivals in the entire world. There are so many events that comprise the Mardi Gras party in addition to the actual floats and parade; there is the famed Harbour Party, a drag race competition on Bondi Beach, and a fair in Victoria Park. Some of their more unique aspects are the Mardi Gras Film Festival, which is one of the largest platforms for LGBTQ+ films in the world, and the 'Queer Thinking' academic discussion panel. It's absolutely amazing how integrative the Mardi Gras is and it's one you're not going to want to miss if you find yourself in Oceania.
While you're there, do not miss out on some of my absolute favorite spots. Wet on Wellington is the largest gay pool and sauna in Melbourne and is a fabulous way to spend your vacation; they have tons of different events like themed pool parties and under 30 nights scheduled throughout the month. Other than a large spa, dry sauna, and steam room, they also have a lap pool, bondage and kink dungeon, voyeur rooms, and a fully stocked license and bar. The Beat MegaClub in Brisbane is another fave and is the longest-running LGBTQ+ dance club in the area. Other places to keep in mind when planning your itinerary are Perth's only gay sauna, Perth Steam Works, and the 24-hour Sydney Sauna.
A quick search online will show you a range of features and facilities that have been customized to suit the needs of the LGBTQ+ community. They'll guarantee that you will have an amazing time when you're visiting the land down under.
2. Taipei, Taiwan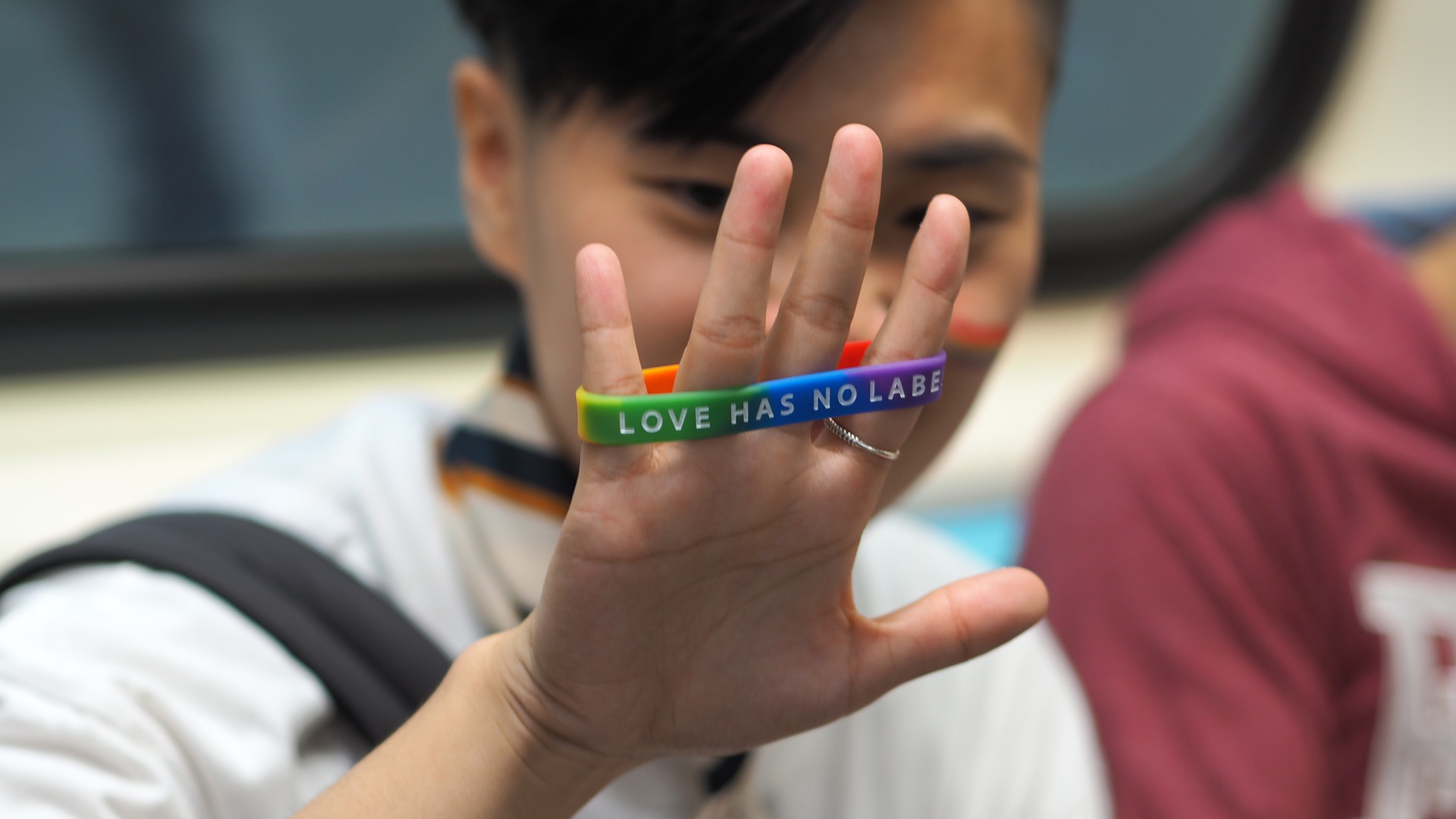 Taiwan is considered one of the most LGBTQ+ friendly nations in Asia. The legal rights given to the LGBTQ+ community are some of the most progressive you'll see anywhere, and though same-sex marriage was legalized in 2019, there is still progress to be made in regards to several issues like transgender rights. Even before legalizing marriage, Taiwan took long strides by issuing government-recognized partnership cards to prove relationships, banning LGBTQ+ discriminations in schools and the workplace[2], and even legalizing gender changes. And though laws were made, the topic was still very much taboo until recent years; now, Taiwan has a large gay community, especially in the capital city of Taipei.
One of the key attractions in visiting Taipei is the annual LGBTQ+ parade, Taiwan Pride. The parade is held on the last Saturday in October and is the largest gay pride event in East Asia, attracting over 200,000 participants every year. The main attraction is in Taipei, though there are smaller celebrations held throughout the country on that day. Taiwan Pride is primarily a social movement to spread awareness, making it very different from the commercialized celebrations you'll usually come across in Western and European parades.
Taiwan is also a great vacation destination choice for those who want to combine LGBTQ+ comforts with their love for the arts. The island has proven to be a haven for the visual arts, with photographers, painters, sculptors, and other artists using the platform as a way of telling their stories and highlighting important issues. Some of the most liberal art galleries to include on your must-visit list are the Aki Gallery, the Contemporary Gallery, and Wrong Gallery Taipei. You'll find the environment very welcoming and will come across several platforms to either explore the works of other artists or to even share your own.
Taiwan's reputation as one of the most gay-friendly countries in Asia is largely due to its people, who have generally adopted a "live and let live" policy when it comes to the LGBTQ+. While people in the past have had to hide their identity for their own comfort and safety, visitors can be at ease and be themselves if they choose to go to Taiwan for their 2022 summer vacay. You'll find bars, restaurants, cafes, and more that cater specifically to the Alphabet Mafia, especially in the Ximen Red House complex. Some of my favorites are G-Paradise, Cafe Dalida, and The Secret Garden. While you'll notice a high number of gay couples in Taiwan, PDA is still slightly frowned upon no matter if you're homosexual, heterosexual, or otherwise.
1. Madrid, Spain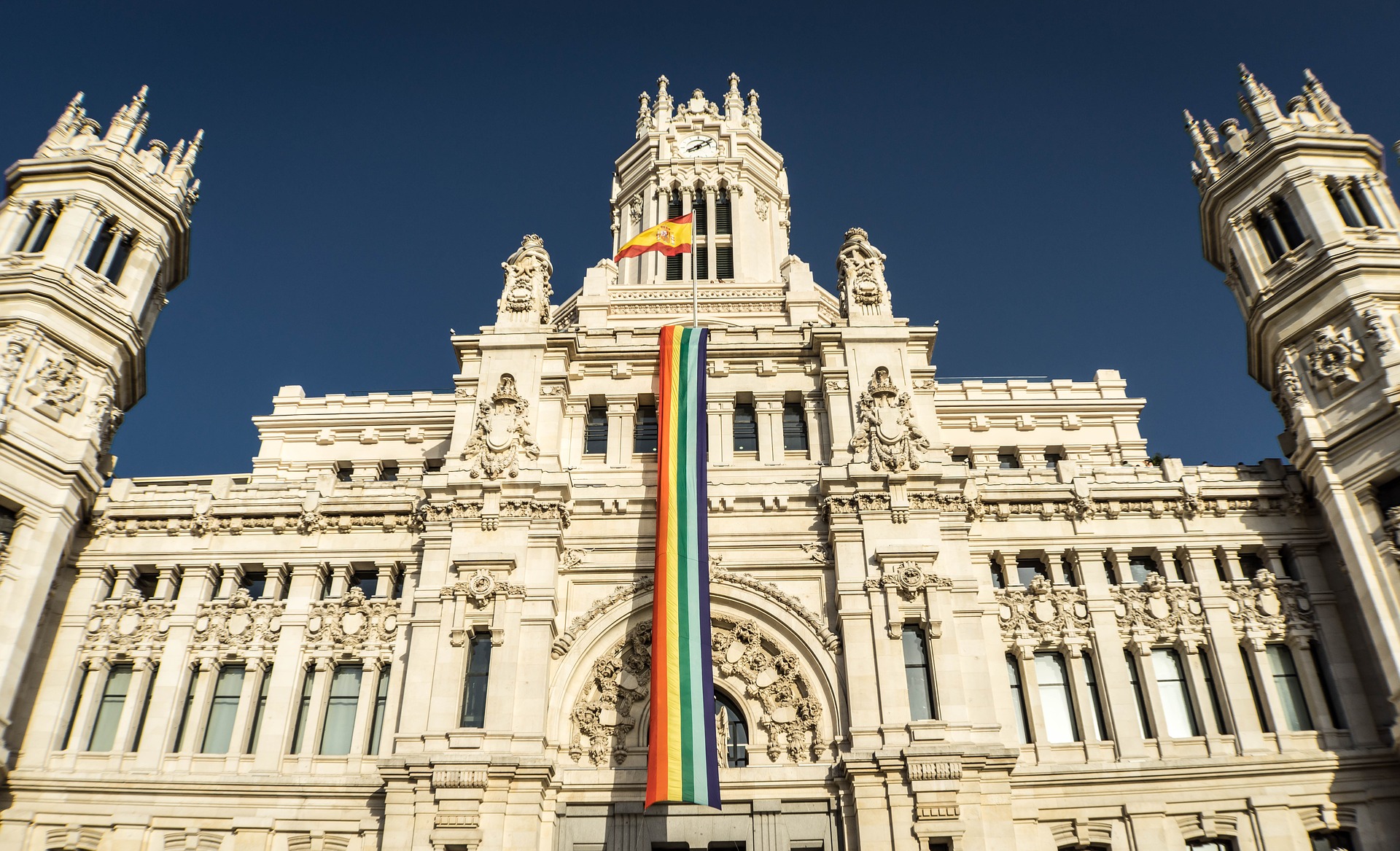 Spain was one of the first European countries to celebrate in favor of the rights of homosexual people, dating back to 1977. Though it wasn't countrywide and mostly in Barcelona, it attracted over 4,000 people who came together in support before they were forced to dissolve. The following year, they got authorization to host the demonstration in Madrid, and they have done so every year since then except one.
Now Orgullo Gay de Madrid, or Madrid Pride as it's better known, is considered to be one of the largest pride events in all of Europe. It is nothing short of a party that lasts all weekend and has over one and a half million local and international attendees. It's always held on the weekend immediately after International Day of LGBT Pride (June 28th) so it's perfect to integrate into your summer vacation travel plans.
Even if you don't make it there in time for Madrid Pride, the city of Madrid is generally one of the friendliest LGBTQ+ travel destinations you'll ever go to – especially the Chueca neighborhood which has several popular gay bars and clubs. Some of my favorites are LaKama and the drag show at LL Bar. Madrid is also known for its crazy nightlife, with parties lasting throughout the weekend and ending only when the sun rises. There are LGBTQ+ specific venues such as hotels, saunas, and public swimming pools such as the one in Casa de Campo. You can even go on one of the many gay tours that are available such as the 'Gaystory LGBTQ Madrid City Tour' where you can learn about Madrid's rich LGBT history.
The community is known to embrace members of the LGBTQ+ community meaning that you can hold hands and be affectionate in public without getting the stares and comments you would in many other international destinations. Other than the fact that your chance of having a hostile encounter is very low, there are several other benefits to vacationing in Madrid like the great weather and delicious foods. Click here for more information on how LGBTQ+ friendly Spain is. Oh, and while you're there, see if you can make a stopover at the southern nude beach for gays in Ibiza.
–
Have you visited an amazing LGBTQ+ travel destination that I haven't mentioned in this article? Let me and my readers know where we need to go next in the comments below.
Infographic about Top 10 LGBTQ+ Friendly Travel Destinations in 2022: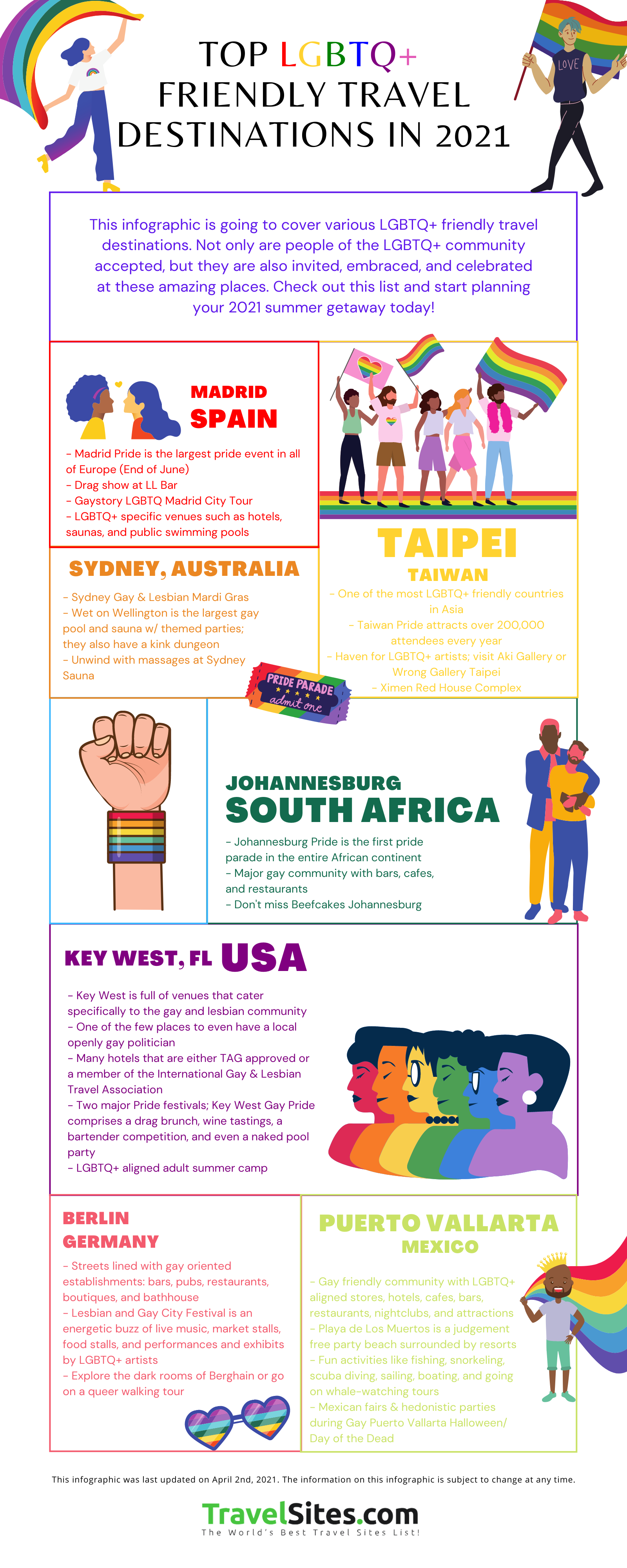 [1]http://internap.hrw.org/features/features/lgbt_laws/
[2]https://hotline.org.tw/english/2949
[3]https://www.pewresearch.org/global/2013/06/04/the-global-divide-on-homosexuality/
[4]https://www.newser.com/story/169136/the-most-gay-friendly-country-in-the-world-is.html