Review: Vrbo (Vacation Rentals by Owner)
What is Vrbo?
Vrbo is a platform where you can find a place to stay that will be entirely yours for the duration. That means no hotels or shared living spaces; instead think bungalows, homes, apartments, condos – anywhere where you and your guests can completely relax, enjoy, and be yourselves.
Vrbo stands for 'vacation rentals by owner,' and the company has been pairing travelers with homeowners renting out their space since 1995. Since then, they have grown to have over two million unique homes listed on their website. They are now a trusted global vacation brand, and their offerings are diverse, inclusive, and highly rated.
You're able to find a place to stay based on your needs. You can choose from Vrbo listings all over the world and filter them based on your budget or preferences such as nearby attractions, amenities, etc. This review is going to take an in-depth look at Vrbo and all that it offers so that you can decide whether it's the right platform for you.
Is Vrbo trustworthy?
First off, we're going to look at whether or not Vrbo is a trustworthy site based on reviews and the experiences of other users.
ConsumerAffairs
Vrbo has a 3.5 out of 5-star rating on ConsumerAffairs; this is averaged from over 1,300 ratings. Many have had positive experiences and rated the company five stars for features such as great listings, easy to use the website, and great customer service. Others have had complaints that include having a hard time getting a refund, not properly vetting houses before posting them, and bad experience with Vrbo support.
Better Business Bureau (BBB)
Vrbo has 1.04 stars out of 5 on Better Business Bureau; this is averaged from over 800 reviews. They have a B+ rating and are not BBB accredited. The reviews were pretty negative on the BBB website and common complaints include dirty properties that haven't been vetted properly, difficult contacting customer service, and unclear requirements for certain property bookings.
There were even complaints by homeowners who host their property on Vrbo stating that the company does not protect the owners against fraudulent complaints made by tenants. Despite paying annual fees and high service charges, many owners don't feel confident in listing their homes using Vrbo.
Trustpilot
Vrbo has a 2.6 star rating out of 5 on Trustpilot; this is averaged from over 114,000 reviews. The negative reviews found here are similar to those on the other websites; horrible customer service, misinformation about properties, and difficulty getting refunds (even though they have a money back guarantee) seem to be the top complaints.
There are more complaints from homeowners on Trustpilot as well. One review stated that despite having a five-star rating from over 40 past tenants, their property was "restricted" and inactive, thereby not showing up on search results. Customer service has taken over two months to try and resolve the issue.
Based on the overall star rating and the reviews written on the above three websites, Vrbo may be a valid company, but it may not be the best option when looking to book a rental property.
How can you use the Vrbo website?
There are several things you can use the Vrbo website for such as:
Booking a private property. Vrbo is one of a small handful of platforms that enables you to book entire properties so that you and your guests can have the privacy you crave.
Finding the perfect rental property for you. Listings include houses, townhouses, condos, apartments, studios, hotels, resorts, villas, guesthouses, bed and breakfasts, cabins, chalets, lodges, caravans, bungalows, estates, castles, towers, cottages, mills, country houses, barns, farmhouses, boats, houseboats, and yachts.
Searching for properties based on the amenities you require. You can filter your search results to include amenities such as number of bedrooms, number of bathrooms, full kitchens, living room, dining room, laundry, swimming pool access, private swimming pool, hot tub, large yards and outdoor spaces, pet-friendly, free WiFi, parking, air conditioning and heat, outdoor grill, fireplace, and free cancellations. It even goes into detail such as if you need a place with a king-sized bed, a kid's highchair, or a crib. The amenities are endless.
Picking a property in the perfect location. Want to relax by the beach? Vrbo's got you. In fact, you can find properties by the beach, the ocean, in the middle of a busy city, on a mountainside, at the edge of a lake, at a farm, in particular neighborhoods, and more.
Choosing a property depends on your budget and the number of guests. Need a romantic chalet for you and your partner? Vrbo has you covered. Need a large bungalow to accommodate 20 people for a reunion with friends and family? Vrbo has you covered there too. And you can find one based on your unique budget!
What will you find on the Vrbo website? How easy is it to use the Vrbo website?
The Vrbo website is pretty straightforward and easy to use. When you go to the website, you'll immediately see a search bar where you can put in your location, travel dates, and number of guests; you're then taken to a list of properties that match those requirements. Once there, you can narrow it down further by filtering specific amenities you need.
The navigation bar at the top of the website has links to download the app, trip boards, log in, sign up, help, currency, language, and listing your property. While most of those are self-explanatory, trip boards are different. This is something like Pinterest for Vrbo – you can plan your next trip and create lists of sorts based on type, location, amenity, price, etc. This is great if you're not planning on going on a trip immediately but would like to be prepared for the future.
As you scroll further down the home page, you'll see your recent activity (past searches), recommended destinations, trip inspirations (best properties, pet-friendly properties, etc.), links to different types of spaces (houses, condos, cabins, etc.), links to homes near you that you can explore, and links to popular destinations. Toward the end, you can discover what Vrbo is about and even list your own property if you're interested in rental income. There's also a form where you can subscribe and receive emails with special offers, travel inspiration, and more.
All of it is very easy to follow and you'll find the website easy to use.
What's a feature that stands out on the Vrbo website?
From the main features, the amount of amenities that you can filter your results by is very impressive. There are lots of property booking sites out there but very few that let you find places by whether or not they have king-sized beds or fireplaces. And that's in addition to all the usual amenities such as a kitchen or swimming pool.
The trip boards also prove to be a very useful feature, especially if you travel a lot and like to plan in advance. Whenever you come across a property you're interested in, you can add it to your trip board based on a feature such as location, feature, or even price.
Their section on trip inspirations is a feature that many users find helpful. Some of the pre-created sections are homes with free cancellations, properties that are pet friendly, or properties that have more than three bedrooms.
What destinations are covered on the Vrbo website?
Vrbo has listed rental properties in over 190 countries. In addition to finding listings all across the United States, there are popular properties in Australia, Bangladesh, Cambodia, El Salvador, Lithuania, Indonesia, Mozambique, and Nigeria. You can even use Vrbo to find rental properties in Antarctica. Given that there are 195 countries total, there are very few places where Vrbo isn't available.
What will you find on the Vrbo blog?
While they don't have a blog, per se, the Vrbo website does have a Vacation Ideas section that is filled with useful articles on destinations, travel, and more.
This section highlights their annual trend report which highlights their predictions on how people will travel in the upcoming year based on last year's bookings as well as future trends. You can see the types of vacation homes people enjoyed staying at, how they planned their travel, and more.
There are also lots of articles to inspire your next vacation. Some of the topics they covered are 15 Fun Things to Do with Family, Best Vacation Destinations, and new resorts that have been added. You can use it to find the best vacation spots, choose the right property rental for you, etc. Their travel guides are full of information and will not only help you figure out where to go but also what you can do once you get there.
How can I list my property on Vrbo?
Head over to the Vrbo website to list your own property for some additional rental income. When you scroll to the bottom there's an entire section that takes you to the page where you can register your property; there is an additional link in the footer that takes you to the same page as well as a button on the upper right hand of the top navigation bar.
You'll have to fill in some details to see how much you could earn on Vrbo. Some of the questions they ask is how many bedrooms and bathrooms you have, your address, and lastly, you'll have to complete creating an account with details such as your name, phone number, and email address.
Some of the benefits of listing your property for rent on Vrbo include:
You'll be a part of a vacation rental platform that has been around for over 20 years.
Your rental property will be available to a global network comprising millions of travelers.
More earning potential because you control the pricing and availability.
Not only do you set up your house rules and policies, as well as decide who can and cannot rent your property, but you'll feel better knowing that there is $1M primary liability coverage for all bookings made online using Vrbo.
The technology is very easy to use, making it a snap to list and manage your property. There's also the help of the dedicated Partner Success team to ensure everything goes smoothly.
Is it expensive to use the Vrbo website?
There are different fees that can be applied to travelers who are looking to book a rental property for their next vacation using Vrbo. In addition to the nightly rental charged the house owner, Vrbo or the property owner can also apply the following:
A service fee between 7% and 10% of the total cost. Vrbo charges this amount after all other fees are taken into consideration and is a payment for their secure booking services and customer service.
A cleaning fee that can be anywhere from $30 to $200. The fee amount depends on the cleaner's rates, the size of the property, the location, and could cover anything from basic cleaning and laundering linens to restocking any amenities they may provide.
An admin fee between $100 and $300. This cost varies from property to property and is charged by the rental/ property management company if that is applicable.
A refundable damage deposit that can be anywhere between $200 and $500. This amount is for the security of the owner and the property and is based on how large the property is, the location, and the number of guests. If it is concluded that no damage was done to the property, it is usually fully refunded.
An extra guest fee that can be anywhere between $75 and $100. While some properties can accommodate a large number of guests, keep an eye out on the total as it could rise with each person that comes along.
A pet fee that can be anywhere from $30 to $150. If you're planning on taking your fur family along, there may be additional charges. While some of them offer a refundable pet deposit, others charge a flat rate no matter what. Sometimes you can request the fee be removed if you are traveling with a service animal.
A parking fee that is usually $50 or less. Some properties do not have private parking attached and if you're planning on taking your vehicle with you, expect to pay an amount nightly.
Keep in mind that not all fees are applied for every booking and that each property has a different set of fees.
Does Vrbo have a mobile app?
Vrbo does have a mobile app for iOS and Android users. You can find their app in the App Store or in Google Play. The app is free to download, and they do mention additional discounts or deals which apply solely to app users.
How do you contact someone at Vrbo?
At the navigation bar at the top of the page, you'll see a Help link with a drop-down menu comprising Traveler Help, Owner Help, Property Manager Help, and Trust & Safety. Pick which one applies to you. Travelers will find that the link takes them to a dashboard where you can find help by category. You basically go on a treasure hunt to get the help you need as each page takes you to another where they suggest things you can do before actually contacting someone. Instead, scroll to the very bottom of the dashboard page to find a Contact Us link that may be quicker.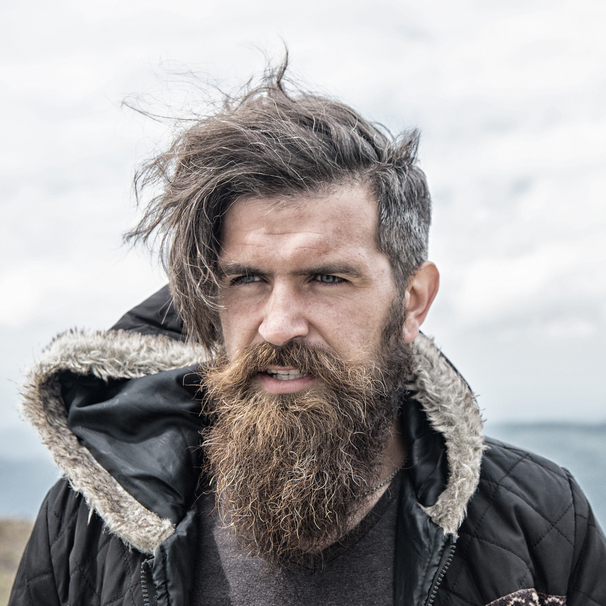 I am a professional travel writer and travel enthusiast who traveled the world twice, so I am sharing my firsthand knowledge about everything related to travel and spending time abroad.
Pros
Entire homes for rent instead of hotels and shared spaces.
Range of bungalows, single family homes, apartments, condos, etc. available; over two million listings on their platform.
Has been in the industry since 1995 and has accumulated nearly 30 years of experience.
Can find unique rental properties like castles, barns, estates, caravans, and more.
Filter results by common amenities as well as unique ones like barbecue pit, fireplace, king-sized bed, etc.
Properties in different locations; in addition to beachside or busy cities, there are Vrbo properties at mountainsides, lakesides, etc.
You can list your own property for additional rental income.
Cons
3.5/5 stars on ConsumerAffairs.
1.04/5 stars on Better Business Bureau.
2.6/5 stars on Trustpilot.
Difficult to contact customer service; lack of support from Vrbo.
Properties are not properly vetted before posting.
Difficult to get a valid refund.
Homeowners are not supported against tenants making false claims.