Hostelworld is one of the most all-encompassing hostel booking websites on the internet, featuring 36,000 properties across 170 countries and boasting more than 10 million verified guest reviews. They offer 24/7 customer service and a blog containing traveling tips and advice, while their website can be accessed in a whole host of languages, from Danish to Japanese
What is Hostelworld? What does Hostelworld do?
Hostelworld is an online travel booking website similar to those such as Booking.com or Expedia. But instead of using it to book hotel rooms, Hostelworld is dedicated solely to the booking of hostel spaces on a safe and easy-to-use platform.
The booking site has proven to be quite effective and features over 36,000 properties across 170 countries. You can browse their 10 million+ verified guest reviews to truly get an idea of how many people use Hostelworld and how their experiences were.
In addition to being able to book hotel spaces through their website or app, you can also use Hostelworld to access their expansive blog which covers topics such as travel tips, general advice for staying in hostels, and some of the best features of a good hostel.
Hostelworld is a part of the Hostelworld Group, which is a leading global online travel agent that has been around since 1999. For nearly 25 years, they've grown in the market as a leader in hostel living, while also inspiring adventurous travelers and encouraging the to meet new people.
This website review is going to take an in-depth look at Hostelworld and identify the pros and cons of using this platform as well as looking at how reliable and safe the platform is for travelers.
What will you find on the Hostelworld website?
As soon as you visit Hostelworld.com you'll find the first scroll of the homepage to be very straightforward. Their content is very simple and states "36,000 properties, 178 countries. Over 13 million verified guest reviews. 24/7 customer service," giving you an immediate understanding of their services.
The main feature is the search bar where you can enter a location (accommodation will already be highlighted). You can change the search bar from "accommodation" to "experiences" and instead search for experiences at a location.
On the top right-hand side, you'll see a navigation bar with the option to sign in or create an account, your language preference, your preferred currency, and a drop-down menu with links to different types of accommodation, their blog, booking guarantee, awards, affiliate programs, and more.
If you scroll down on the home page you'll find information regarding their COVID-19 policies, links to some of their most recent blog posts, and links to cities with incredible hostels that you should consider exploring.
How easy is it to use the Hostelworld website?
The main feature of the Hostelworld website is obviously the connection the platform makes between adventurous travelers and hostels all over the world. You can go to their homepage and use the main search engine to find hostels in the country you're planning on visiting.
Once you start entering a country, a drop-down of the main cities in that country will appear. Once you decide the exact location, the search engine expands and you can input information such as check-in and check-out dates as well as the number of guests. You're then taken to a page of results that match your criteria. The search results will show you bed and breakfasts, hotels, and hostels where you can choose from a shared dorm or a private room. That's right – Hostelworld.com is not only for sharing dorm-like space in a hostel and you can find private B&Bs and hotel rooms to stay in as well.
After you pick an establishment and room or suite-style that you like, you'll see your selection on the right-hand side confirming dates of check-in/ check-out, the number of guests, the type of room, the cost per night, total cost, what is payable now, the amount due on arrival or later date, and the cancellation policy. To continue, you'll have to log in or create a Hostelworld account; the information needed includes a valid email, full name, nationality, payment information, etc. You are also given the opportunity to add any discount coupons you may have to lower your total cost. Afterward, a confirmation will appear on the screen and be sent to the email address you provided earlier.
After picking an establishment and dorm/ room style, it takes only a few minutes for you to confirm your booking.
What will you find on the Hostelworld blog?
The Hostelworld blog is fairly simple to access and browse. They seem to publish a new post once a month on average. You'll find the latest posts listed one after the other on their travel blog home. These posts cover topics such as the hottest hostels to stay in, authentic places to visit and tourist traps to avoid, solo travel, adventurous itineraries, and a general look at different aspects of hostel life.
The navigation bar at the top lets you find blog posts based on destinations, hostel life, budget backpacking, and how to make a booking. They've made the blog easy to access for users all over the world by adding a translation feature that lets you read the blog posts in English (default), French, Dutch, Italian, Spanish, and Portuguese.
The Hostel Life category on the blog is very informative and covers a range of topics such as '6 Things You Learn About Yourself from Staying in Hostels' to 'Best Romantic Hostels for Your Next Couples Getaway'. They also have posts on the best hostels with co-working spaces for digital nomads while also navigating what it's like to stay in hostels during a pandemic.
Can you use Hostelworld to find hostels anywhere in the world?
Yes! You can use Hostelworld to find hostels anywhere in the world. Use the search engine on their main page to find hostels in a particular location if you already know where you're going. If you're unsure about where you'd like your next adventure to be, scroll all the way to the bottom of the home page to get inspired by popular places that other Hostelworld users swear by. Furthermore, you can use the blog to get more information on particular destinations such as London or Budapest to help you decide and confirm a place to visit.
Is it safe to book with Hostelworld?
It is very safe to book with Hostelworld and they are so sure of their products and services that they have a 100% booking confirmed guarantee – and just in case anything does go wrong on the off chance, they'll credit your account with your full deposit and add an additional $50 (USD) that you can use toward future bookings. You can click here to contact them and make a claim if necessary.
Better Business Bureau: On the Better Business Bureau website, Hostelworld has an F rating and is not BBB accredited. It is important to note that there have only been 2 complaints in the last year and 6 complaints total in the last three years.
Is Hostelworld expensive?
There is no service fee or cost for travelers to use Hostelworld. You'll find beds, shared rooms, private rooms, bed and breakfasts, and more at low prices with no additional cost to you.
Does Hostelworld have a mobile app?
Hostelworld has mobile apps for iPhone and Android devices. You can head to the App Store or Google Play to download the app to your device within minutes. The apps are free to download and you can search and confirm your booking while on the go. You'll be able to search over 36,000 countries and have full access to all aspects of the website through the mobile app.
In fact, their newly renovated mobile app has more features than their website which you can access. You can use the mobile app to connect with other travelers staying in the same hostel or city you're visiting. There's also a chat feature that makes it easier to safely communicate with them – this can be used to schedule social events such as meet-ups, games, or even a meal with other travelers from around the world.
How do you contact someone at Hostelworld?
You can use their Help and FAQ sections to find answers to the most common questions Hostelworld users have.
If you still need to reach a customer service representative, scroll to the very bottom of the home page and you'll find links to their customer support. When you click on Talk To Us, you'll be taken to a Contact Us page. There, you'll find an online form requesting information such as an email address, subject, a description of your query, and the category it would fall under such as 'change a booking' or 'cancel a booking'.
They also have an email address you can email directly – [email protected]. While they have offices in Dublin, London, Porto, Shanghai, and Sydney, there are no phone numbers listed for direct contact.
–
All in all, Hostelworld is a wonderful platform for travelers looking for a sociable yet cost-effective place to stay during their next travel adventures. The website is very user-friendly and easy to navigate and their booking/ cancelation policy is upfront with no hidden costs.
The website itself is easy to use, with a simple layout that presents a search bar for choosing your destination, preferred check-in and check-out dates, and a number of guests. You will then be taken through to a list of hostels that can be sorted by price, rating, distance, or name, as well as the option of adding filters to fine-tune results, including room type, facilities, and even payment type.
I particularly like the ability to set an average price using the slide bar as this quickly helps you filter out the more expensive options if you are just after something simple and cheap, or vice versa if you want to stay somewhere slightly more luxurious. Hostelworld offers a guarantee that when you book with them you have secured the room, however, if you arrive and there is no trace of your reservation, then you will receive a full refund and $50 USD towards your next booking, a feature that is not offered by other booking sites.
Each property comes with a rating out of 10 based on verified user reviews, with the best qualities highlighted, such as 'Great Location' or 'Brilliant Staff'. Along with the photos on each hostel's profile, this helps to give a good idea of what to expect from the accommodation. Nevertheless, where on other websites you are able to type in keywords to search reviews, for example, if you are searching for reviews on the quality of food, on Hostelworld you can only sort by newest, oldest, and top-rated. Adding this feature would make the website even more complete.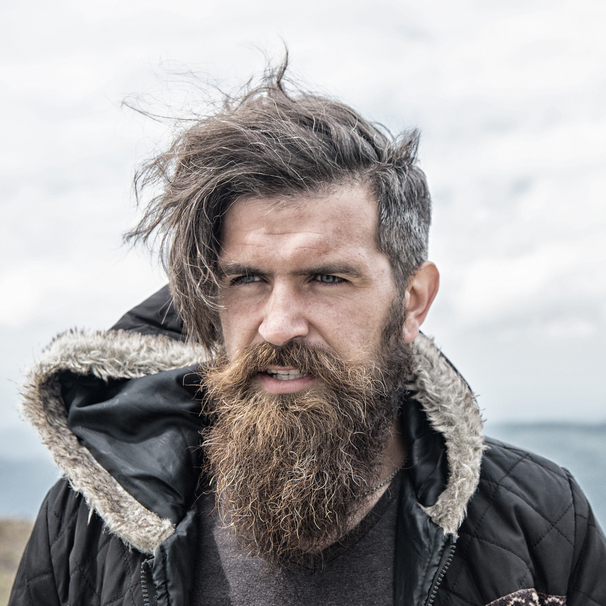 I am a professional travel writer and travel enthusiast who traveled the world twice, so I am sharing my firsthand knowledge about everything related to travel and spending time abroad.
Pros
24/7 customer service, offered in 19 languages
Good search filters to fine tune results
Booking guarantee, with full refund and $50 USD if there is any problem when you arrive
Cons
No option to search reviews by keywords