What does Outdoorsy do?
Anyone who knows me knows that I don't discriminate when it comes to travel. I encourage everybody to explore this beautiful world in which we live however they see fit. Whether that means a beachside luxury resort vacation package in the Fiji Islands, a backpacking trip through the Swiss Alps, or a road trip from New York to California, all travel is good travel. Personally, though, my ideal trip tends to look a little more adventurous than a cruise or a vacation package.
I prefer being able to blaze my own path, carve out my own itinerary, explore foreign lands in a more hands-on manner. At its most extreme, this can involve scaling the side of a mountain and then skiing down the other side of it (don't try that one at home without the proper training, kids). Sometimes, though, I crave something a little more chill. For these trips, I like to get a few good friends together, load up into an RV or a converted van, and just drive wherever the road may lead us.
Just a year or so ago, I finally got around to fulfilling a lifelong dream of mine: buying a Sprinter van and converting it into a vacation paradise on wheels. Given how often I travel (I basically live out of this van nowadays), it is hard to believe that it took me so long to get going on this project. In my defense, it isn't exactly something that you can do over the course of a weekend. Converting a van into a formidable camping vehicle takes a lot of hard work, time, and money. Part of the issue was saving up (let me reiterate, this is not a cheap endeavor). But it has proven to be, given my wayward lifestyle, definitely a worthy investment.
Back before I went all in on my camper van, though, I used to rent RVs on a fairly regular basis. If you are not currently in a position to throw in a large lump sum of money or time on crafting a camper van or RV of your own, renting RVs is the way to go. Thanks to the internet, it is a lot easier to find cheap RV rentals than it once was. Whether you are just looking to take a weekend foray into the forest or you need something to take you from coast to coast, finding the best RV rental site is the surefire way to make your dream camping or road trip a possibility.
This begs the question, though: what is the best RV rental site? It would be impossible to have a conversation about the best RV rental sites without at least mentioning Outdoorsy, one of the most popular, reputable, and trusted peer-to-peer RV rental marketplaces of all time. Since its launch, Outdoorsy has managed to prop itself up as something of the Airbnb of RV rentals.
First and foremost, the first question that anybody has when it comes to a new travel site – especially one that integrates a fully P2P marketplace – is usually about trustworthiness. Nobody wants to get ripped off or scammed. With a quick look around the web, though, and it becomes abundantly clear that Outdoorsy is dependable, definitely one of the best RV rental sites out there.
Not only has Outdoorsy been prominently featured and promoted in respectable publications – such as TIME Magazine, CNN, The New York Times, and NBC – but the site also currently has a rating of 4.3 (out of 5) on Trust Pilot, making it one of the most reputable and trusted RV rental sites on the market today. In fact, if I were looking to rent an RV right now, Outdoorsy is, no doubt, the first place I would look. Not only is this site respected and regularly relied on by hundreds of thousands of people, but the selection of affordable RV rentals to be found here is unparalleled as well.
Whether you are looking for a teardrop trailer for a more intimate camping experience, or you are in need of a Class A full-size luxury RV, Outdoorsy will have you covered. Enjoy the peace of mind that comes with 24/7 roadside assistance, too, just in case (hey, you never know what may happen on the road, right?). Outdoorsy has you covered on all fronts.
So, taking all of this into account, does Outdoorsy sound like it has the potential to be the best RV rental site for you? Well, the only way to find out for sure is to take a closer look at the site itself, its features, and everything that it has to offer. What do you say, shall we hit the road?
How does Outdoorsy RV Rental work?
Outdoorsy offers an incredibly simple, easy to use, and sharp looking website. It is every bit as intuitive as it is easy on the eyes. This is owed, I think, to the site's use of spacing. Nothing on Outdoorsy is overly cluttered; whoever designed this site understands the value in pacing the flow of content and pages so that the viewer never becomes overwhelmed. This is something that, in my opinion, other RV rental sites (and travel sites in general) could benefit from employing.
From the moment I land on Outdoorsy's homepage, I am never left in the dark about how to navigate the site or how to quickly search for cheap RV rentals. At the very top of the page, I am greeted by an effective search engine. From here, all I have to do is plug in the details of my trip – destination, departure and return dates. And that is all there is to it. Within a matter of seconds, I can be browsing RV rentals.
Or, if I am in more of a browsing mood, I can scroll down a bit and look at what's available by camper type: campervans, trailers, Class C's, or Class A's. If that's not working for me, there are even more user-friendly ways to browse. I can peruse a gallery of featured favorite rentals, look through specific accommodations such as pet-friendly RVs, vehicles that offer delivery, listings under $150 (per night), and the best RV rentals for families.
How can I find RV Rental with Outdoorsy?
Although Outdoorsy offers myriad filtering options to apply to your search – various drivable and towable RV types, price minimums and maximums, delivery options, an extensive amenity checklist, and much more – perhaps my biggest beef with the Outdoorsy site itself is the fact that there are not many sort-by options to choose from. You can sort search results by recommended and price (high to low or low to high), and that is it. It would be nice to also be able to sort by, say, size or vehicle year.
Each listing, however, does come with an abundance of necessary information and pics. Like any P2P marketplace, though, the quality of said info and pics is expected to vary from one user to the next. Each rental, too, can be reviewed and rated, adding a sense of accountability. Not every RV on the site, I should note, is rated. So, if you choose to rent an RV that has yet to be reviewed, it could be a bit of a gamble.
As I mentioned earlier, Outdoorsy offers 24/7 roadside assistance. This is a huge feature in my book. As far as I'm concerned, this should be a standard feature required of all RV rental sites (and car rental sites, too, for that matter). Outdoorsy also allows its RV listers to offer RV delivery (for an additional charge) if you want to save yourself a trip going to pick it up (which can be something of a logistical ordeal).
Other than that, the site's features, I think, are fairly self-explanatory. Intuitively search for RVs, find the one that fits your needs and your budget, and sit back and wait! Additional resources available here, though, include RV how-to guides, a regularly updated and high-quality RV travel blog, guides to RV parks, campgrounds, events, and more. Not only is Outdoorsy one of the best RV rental sites on the market, but it is also one of the best resources for RV information and education, it turns out.
Does Outdoorsy RV Rental have an APP?
A travel site would be incomplete in the year 2021 without a mobile app to compliment it, right? Not only does Outdoorsy offer native mobile apps for both Android and iOS devices, but the apps are nearly perfect, offering a smooth and intuitive user experience every step of the way, as well as a convenient means of communicating with your RV's owner and summoning assistance if need be.
The Outdoorsy app has an average user rating of 4.8 (out of 5) on the Apple App Store. Just so you know that it isn't just me who loves this app!
What I Like about Outdoorsy RV Rental
-A ton of filtering options for finetuning search results
-24/7 roadside assistance, good insurance plan
-Live online chat
-Great range of RV types, prices, and locations
-Beautifully designed, user-friendly mobile apps (iOS and Android)
What I Dislike about Outdoorsy RV Rental
-Could offer a greater number of sorting options on search results
-It could be a risk to rent RVs that have not yet been reviewed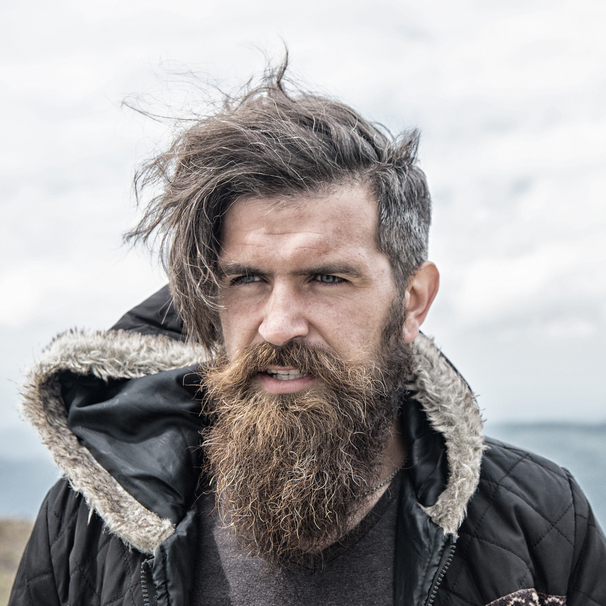 I am a professional travel writer and travel enthusiast who traveled the world twice, so I am sharing my firsthand knowledge about everything related to travel and spending time abroad.
Pros
A ton of filtering options for finetuning search results
24/7 roadside assistance, good insurance plan
Live online chat
Great range of RV types, prices, and locations
Beautifully designed, user-friendly mobile apps (iOS and Android)
Cons
Could offer a greater number of sorting options on search results
It could be a risk to rent RVs that have not yet been reviewed