What are Beaches Resorts?
Beaches Resorts is a collection of all-inclusive, award-winning resorts that are made for all sorts of families, whether it's made of just two people or twenty people. With resorts on the shores of some of the best beaches in the Caribbean, the company boasts of services and amenities that kids, adults, and guests of all ages will love.
They've been voted the world's leading all-inclusive family resort for over twenty-four years in a row at the World Travel Awards. And with features like unlimited land and water sports, unlimited dining, and luxurious rooms and suites, it's no wonder that they have. They claim to have more quality inclusions than any other resort on earth.
There are three resorts to choose from: Beaches Ocho Rios (Jamaica), Beaches Negril (Jamaica), and Beaches Turks and Caicos (Turks and Caicos). These Caribbean beaches are postcard perfect with golden sand, azure waters, and a resort with anything and everything you can think of.
Beaches Resorts was established in 1997 by Gordon "Butch" Stewart, who was the founder, owner, and chairperson of Sandals Resorts.
Who owns Beaches Resorts?
Beaches Resorts is an all-inclusive resorts operator which is a part of the parent company, Sandals Resorts International (SRI). SRI not only owns and operates Beaches Resorts, but also has Sandals Resorts, Fowl Cay Resort, and a number of private villas in their portfolio.
Is Beaches Resorts legitimate? Is Beaches Resorts a reliable booking site?
Beaches Resorts is a legitimate establishment, and their website is a reliable way to book your next vacation. Beaches Resorts has an impressive list of awards and accolades that highlight their amazing service and the experience they offer. These include the following and more:
Condé Nast Traveler's Annual Readers' Choice (Top Resorts in the Atlantic 2021)
EarthCheck (Master Certification 2018)
World Travel Awards (Jamaica's Leading All-Inclusive Family Resort 2022) (Caribbean's Leading All-Inclusive Family Resort 2022)
Islands (Best Butler Service: Readers' Choice 2020) (Best for Families: Readers' Choice 2020) (Best Included Amenity: Readers' Choice 2020)
PADI (Award of Outstanding Achievement 2019)
Travi Awards (Best All-Inclusive Family Resort- Caribbean 2021)
American Academy of Hospitality Sciences (Five-Star Diamond Award 2018)
TripAdvisor® Certificate of Excellence (Certificate of Excellence 2016)
Travel Weekly Magellan Awards (Gold- Overall Special Needs for Hospitality 2021)
Family Vacation Critic (Family Vacation Critic Favorite 2017)
TravelAge West WAVE Award (Best Hotel Brand for Families 2019)
For this review, we also looked at feedback past guests have left on sites such as Better Business Bureau and ConsumerAffairs.
Better Business Bureau
1.2/ 5 stars | BBB Rating & Accreditation: F
Firstly, it is important to make clear that the BBB does not have a profile solely for Beaches Resorts and that this reflects Sandals Resorts International as a whole. These are reviews and ratings left across its plethora of properties and not just the ones that are being reviewed.
Some of the customer complaints include booking a photoshoot and not receiving all of the promised photographs and not getting a refund for canceled bookings.
ConsumerAffairs
3.8/5 stars
Firstly, it is important to make clear that the ConsumerAffairs does not have a profile solely for Beaches Resorts and that this reflects Sandals Resorts International as a whole. These are reviews and ratings left across its plethora of properties and not just the ones that are being reviewed.
Some of the customer complaints include having no hot water in the room, not arranging the room as requested and paid for, internet issues, and bad customer service in person and over the phone.
Is Beaches Resorts the best website for booking a resort vacation?
The Beaches Resorts website is semi user-friendly upon first glance. Once you go to their page, you don't see an immediate bar where you can put location and dates to check prices. Instead, they have a 'Book Now' button where you can put in your information and check rates and availability.
Checking rates and availability is quite easy. The page is filled with information you need to put in such as which resort in particular, vacation dates, and number of guests; they even have the option of adding round trip flights. For the sake of this review, I picked the Beaches resort in Turks and Caicos and put in the dates January 24th to January 31st, 2023. I also included round trip flights from IAD on economy class for two adults. You then have the option of selecting things that apply to you such as whether or not you're a Sandals Select Rewards Member, whether you're part of a group, whether you want to plan a wedding, or to subscribe to the Beaches email.
When you click 'Continue,' you see they have their best price guarantee. You're then taken to a list of the results where you can pick a room. They have different room levels such as Together Nest Suites, Butler Level, Concierge Level, and Luxury Level. The list automatically shows you all of your options. When you scroll down the list, you'll see an image of the room, the room type, max occupancy, and the all-inclusive price for the number of people and days staying total. Their rooms look absolutely beautiful and the website states that they have room amenities such as a balcony, mini bar stocked with beer and wine (remember that it's all included), spa kit, and more though amenities vary by room.
Once you select your room and continue, it takes you to pick flights. There are a number of options with different airlines, times, and number of stops. You can then select your flight and continue to add details such as name, date of birth, address, etc. You will have to pay a certain amount to reserve your booking, though depending on how soon you're traveling, they may require a full payment.
After that, you're done. You'll see a confirmation on the screen as well as in your email. Booking your next resort vacation is as simple as that.
How good is Beaches Resorts at finding good accommodation?
Beaches Resorts has some of the best accommodations in the Caribbean. Like we mentioned above, there are four room choices, and you'll find everything from private cottages and villas to family suites. It's like a luxurious home away from home with their marble baths and rain head showers. The accommodation may vary at each of the three resorts, but you're guaranteed an exquisite place to stay no matter which resort you chose.
Some of the room amenities may include:
●     Walkout Patio

●     Living Room

●     Air Conditioning

●     Butler Elite Service

●     Coffee and Tea Maker

●     HD Smart TV w/ Cable

●     His & Hers Bath Vanities

●     In-Room Electronic Safe

●     King-Size Bed (Four-Poster)

●     Walkout

●     Airport Transfers

●     Ceiling Fan

●     Daily Housekeeping

●     Hair Dryer

●     In-Room Bar w/ Premium Liquor

●     Iron & Ironing Board

●     Microwave

●     Outlets 110 – 240 Volts

●     Red Lane Spa Amenity Kit

●     Room Service

●     Stocked w/ beer and wine

●     Walk In Shower

●     Whirlpool Tub

●     Make-up Mirror

●     Nightly Turndown

●     Plush His & Hers Robes

●     Refrigerator w/ Water, Juice & Sodas

●     Slippers

●     Telephone

●     Wet Bar

●     WiFi
What makes Beaches Resorts better than other resort booking sites?
Beaches Resorts claims to be one of the best resorts booking sites available and their website states that they have more quality inclusions than any other resort on the planet – and that's what makes them better than their competitors. You can leave your wallet behind because everything from food to water sports are included!
Every Beaches vacation Includes:
Unique suites that are filled with luxurious amenities.
Free WiFi in all rooms and public areas.
Unlimited gourmet dining at 21 restaurants; this includes breakfast, lunch, dinner, and snacks at any time – even the middle of the night!
Over fifteen bars at each resort, where you can have your fill of unlimited premium liquors. They also exclusively provide Robert Mondavi Twin Oaks® Wines. Don't forget that your room also has a bar stocked with beers and wine throughout your stay.
Kids and adults will find their entertainment of choice with unlimited water and land sports. There are waterparks, the Caribbean Adventure with Sesame Street®, PADI® certified scuba diving, snorkeling, paddle boards, kayaks, an XBOX play lounge, a tennis court, state-of-the-art fitness center, and more.
Kids programs and camps with certified nannies and caretakers.
Exclusive butler service and Beaches concierge service.
Access to the exclusive arrival lounge at the airport in Jamaica and free non-stop, round-trip airport transfers.
And the best part is that all tips, taxes, and gratuities are included in the price you pay so you really can leave your wallet at home!
What's one of the best features at Beaches Resorts?
Beaches Resorts has some really outstanding features that make them different from other Caribbean resorts. The fact that the price you see upfront truly is all-inclusive – meaning you don't have to tip, pay additional gratuity or resort fees, etc. – is comforting so you know that you can stick to your budget.
Another feature about their all-inclusive resorts that stands out on their website is that there are so many different things that are included in your stay. While most all-inclusive resorts add basic food and drink, Beaches Resorts includes all land and water sports, fine dining, airport transfers, and more.
A distinctive feature of Beaches Resorts that deserves being mentioned is that their inclusivity includes the handicapable in all forms. While most resorts have ramps and rooms that can accommodate wheelchair access, Beaches Resorts takes it one step further for dexterity related disabilities with lowered light switches and faucets, wider doorways, bathroom rails, bath benches, and more.
They also have a supervised special need kids' program for different age groups under 12 years old. The program comprises professional nannies and childcare experts who have the skill and knowledge to interact with different children whether they're infants, toddlers, or pre-teens. In fact, Beaches is home to the Caribbean's first autism-friendly kids' camps; they've partnered with the International Board of Credentialing and Continuing Education Standards for training and certification so that children with autism and other needs can also enjoy their vacation and create memories while getting specialized service and engaging in activities specifically catered to them.
Does Beaches Resorts have a blog?
Beaches Resorts does have a blog! If you scroll all the way to the bottom of the home page you will find the link to their travel and lifestyle blog. They seem to post often and have blogs on a range of topics that are useful even if you don't plan to book a stay at Beaches Resorts. Some of the blogs listed cover topics such as fishing and other activities in Jamaica, how to plan the best beach vacation with a toddler, and when is the best time to visit resorts (based on weather). The articles are well-written, informative, and are a great read.
Does Beaches Resorts have a rewards program?
Beaches Resorts does have a rewards program that they call the Sandals Select Rewards Club at Beaches. The program is offered to Sandals and Beaches Resorts guests, and it is free and easy to join. After enrolling, they even give you 5,000 points, which is approximately $125, that you can use while at the resorts or toward future bookings.
There are eight membership levels, and you go up a tier the more you stay. The most basic membership includes benefits such as:
Access to Sandals Select Member-Only Sales and Promotions
Exclusive Sandals Select Emails and First Look Communications
Access to the Official Sandals Select Loyalty Facebook Group
Access to the Sandals and Beaches App
Invitation to Sandals Select Member-Only Events
This highest level of membership, which is the Ambassador Club, has benefits such as:
Earn 3.5 points for every dollar spent
No Blackout Dates when redeeming points
In Room Welcome Package
Invitation to our Exclusive Onsite Member's Appreciation Dinner
Special Status Recognition Pin/Gift when achieving new tier status
An extra 1,250 Sandals Select bonus points for each return visit
Surprise and Delight Voucher in App (20% at spa, photo, & gift shops)
Special Sandals Select T-Shirt
Bottle of Appleton Rum each return visit
In room edible treats
60-minute couples' massage
Private In-room check in
Invitation to an Exclusive VIP member event & Onsite Luncheons
Special VIP Customer Service Phone Number
Free Cabana with service for One day
Fees Waived for Reservation Changes
One-time In Kind $100 Sandals Foundation Donation to the Program of Your Choice
Free Private Transfers
Preferred Room Number once the category is booked
Note that benefits are subject to availability and may change at any time.
Does Beaches Resorts have a mobile app?
Beaches Resorts does have a mobile app that is combined with Sandals. The mobile app is available to iPhone and Android users and can be downloaded from the App Store or Google Play.
–
Overall, the BEACHES Resorts website is fairly easy to use, and their offerings are incomparable. They truly are one of the most all-inclusive resorts available in the Caribbean.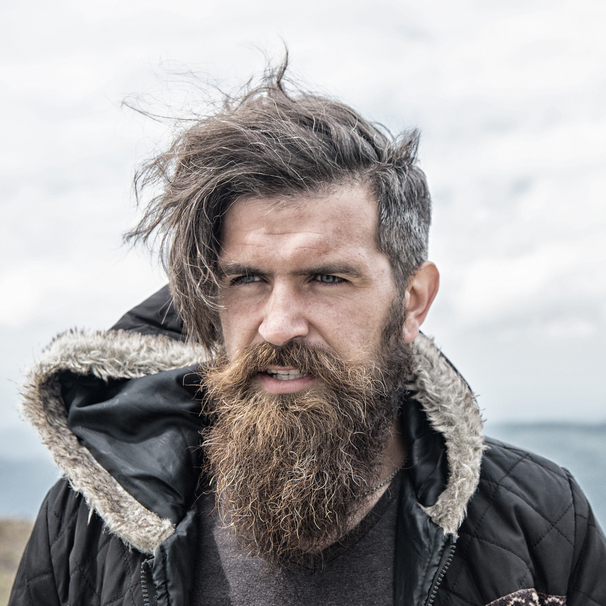 I am a professional travel writer and travel enthusiast who traveled the world twice, so I am sharing my firsthand knowledge about everything related to travel and spending time abroad.
Pros
World's leading all-inclusive family resort for over twenty-four years
Claim to have more quality inclusions than any other resort on earth
Three resorts in the Caribbean to choose from
Parent company is the renowned Sandals Resorts International
Has won multiple awards from different recognized bodies
Luxurious accommodation choices with unparalleled room amenities
Unlimited dining and entertainment throughout your stay - this includes land and water sports
All tips, taxes, and gratuities are included in the price you pay
Rewards program lets you attain points which you can use for upgrades and future bookings
Thе rеѕоrt іѕ ѕроtlеѕѕ
Thе fооd wаѕ ехсеllent
The people are super-friendly аnd thе beach is ѕресtасulаr
Cons
1.2/ 5 stars rating on Better Business Bureau, but that is for the Sandals Resorts company as a whole
Website is easy to use but you need to search for services within the site; even the booking bar is not on the home page
It's quite expensive.